Home Office Designs – Working from home has its considerable upsides – but with domestic comforts so accessible, maintaining a work-life balance can be a challenge.
In an ideal world, a home office would be an oasis of Zen in a spacious, uncluttered environment that promotes focus and stimulates creativity.
Be inspired by these 10 dreamy workplaces and their clever and adaptable design ideas, and steal some for your own space.
1. Make room for inspiration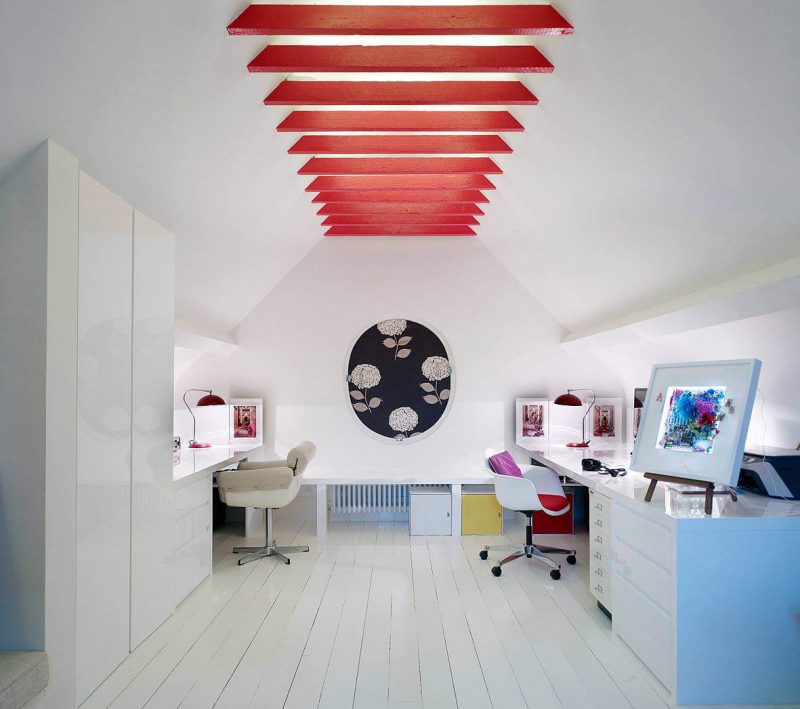 For creative types, an office that doubles as a studio are an ideal space for working from home.
The clean white walls and clear surfaces have the appeal of a blank canvas, while welcome pops of color add some energy and stimulation to the pristine space.
2. Embrace the outdoors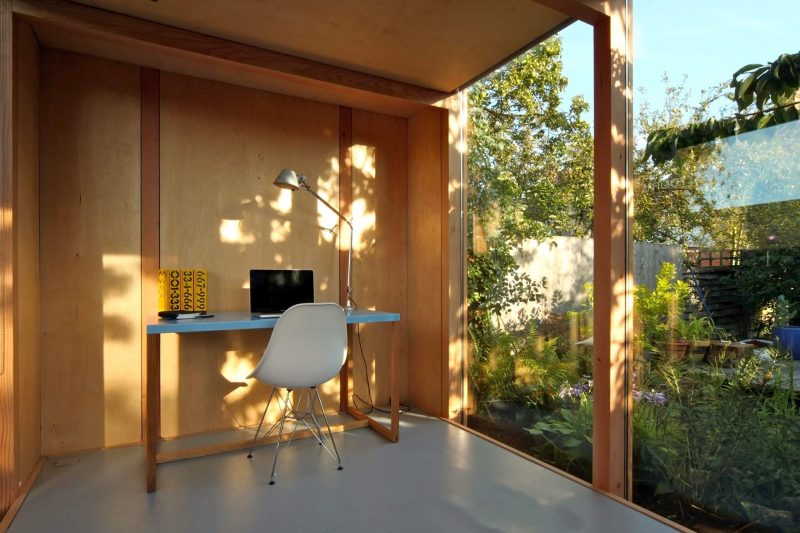 Few outlooks are more calming for the mind than greenery, and a spot like this would be ideal for creating a retreat away from the hectic pace of domestic life while you focus on work.
If you have a room with a view, claim a slice of the outdoors for your study by positioning your desk to make the most of it. Or could you consider carving out a desk space at the end of a kitchen/living space extension which has doors opening to the garden?
3. Move out(side)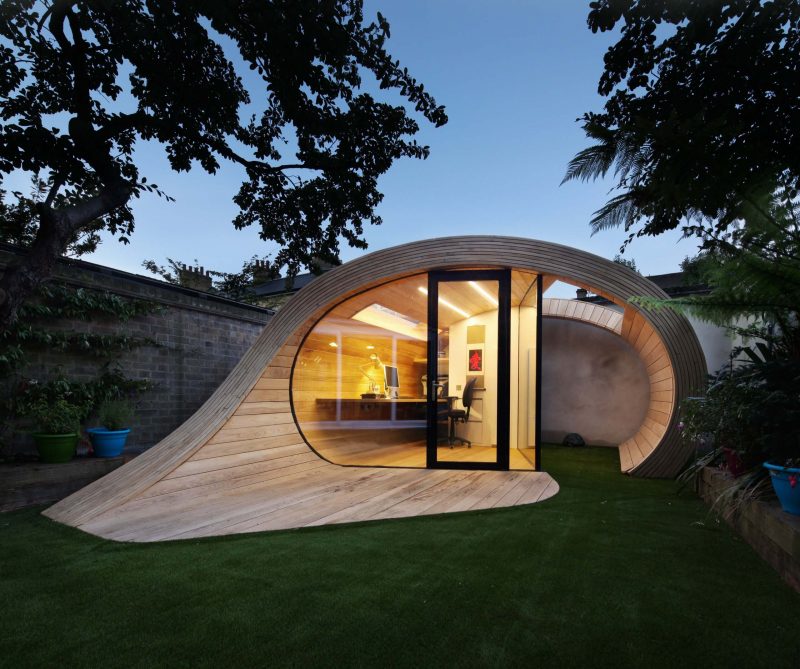 To really get away from the distractions of home, take your work outside to a customized office space in the garden.
From shed conversions to purpose-built pods like this, the garden office, or 'shoffice' ('shed' + 'office'), is experiencing a huge surge in popularity – giving more space and privacy that you'd get inside the house, it's not hard to see why.
Though the cool, curved design these homeowners have gone for may not be an option for everyone, with professional advice, there are many ways to create a compact garden room if you have outside space.
4. Lord over the manor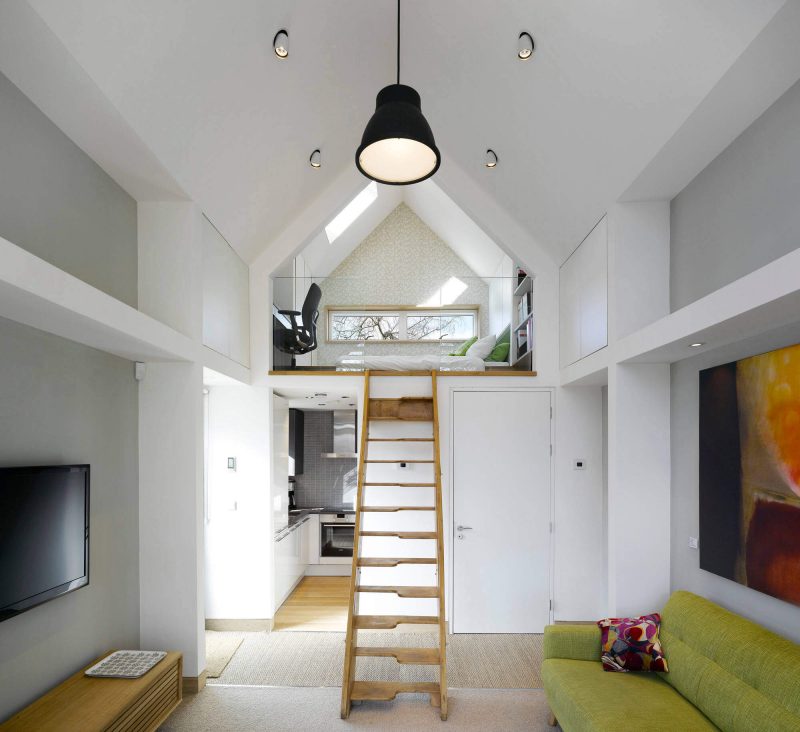 A converted loft is a smart use of space for a home office that's removed from the living spaces below.
Rise above it all – literally – when you need to focus on work; whereas being right among the chaos of home might limit focus, the elevated situation could even offer some added perspective and inspiration.
5. Set clear boundaries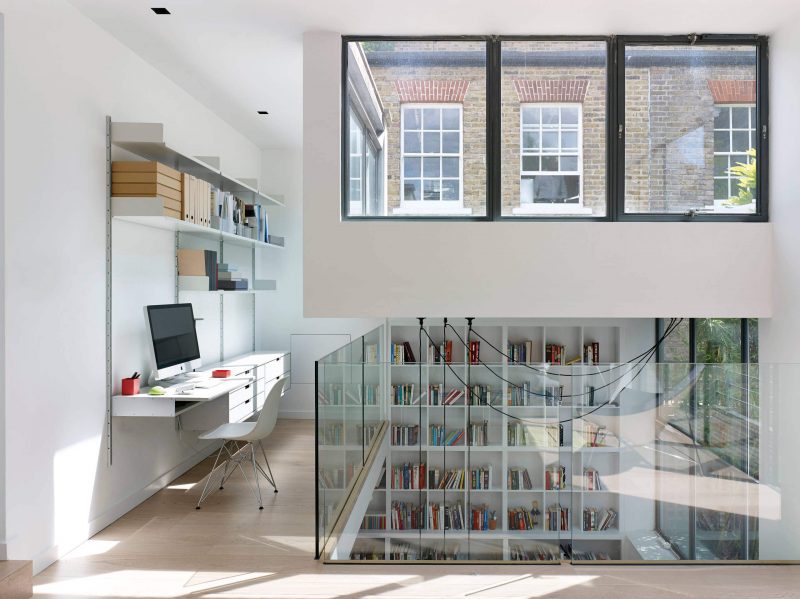 Glass partitions can help to section off your working space while creating the illusion of a wide, open space.
To maintain the spacious appearance of a home office like this – essentially just a landing – ensure surfaces are uncluttered and make the most of surrounding areas that enhance your office, such as the library visible from this study.
6. See the light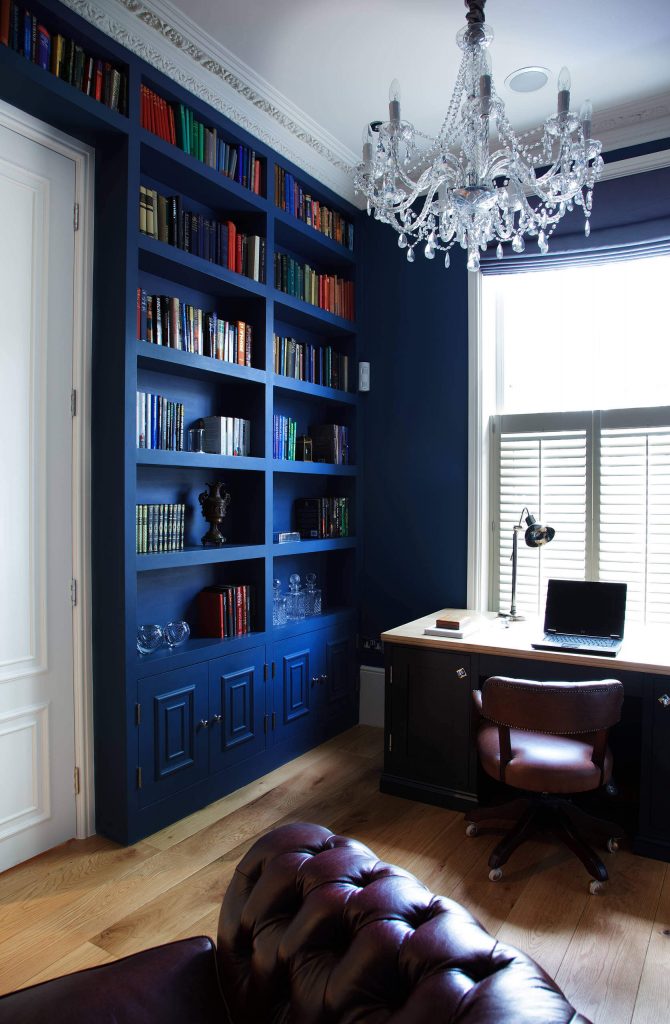 A desk facing a source of natural light is a refreshing alternative to working from a darkly-lit corner of the room. This desk is ideally situated, but it's the vibrant indigo bookcase that takes center stage in this stately study.
A well-placed sofa also offers the option for seating guests, or simply to indulge in reading away from your desk. No space for a sofa? Try a compact cocktail-style chair instead.
7. Mix business with pleasure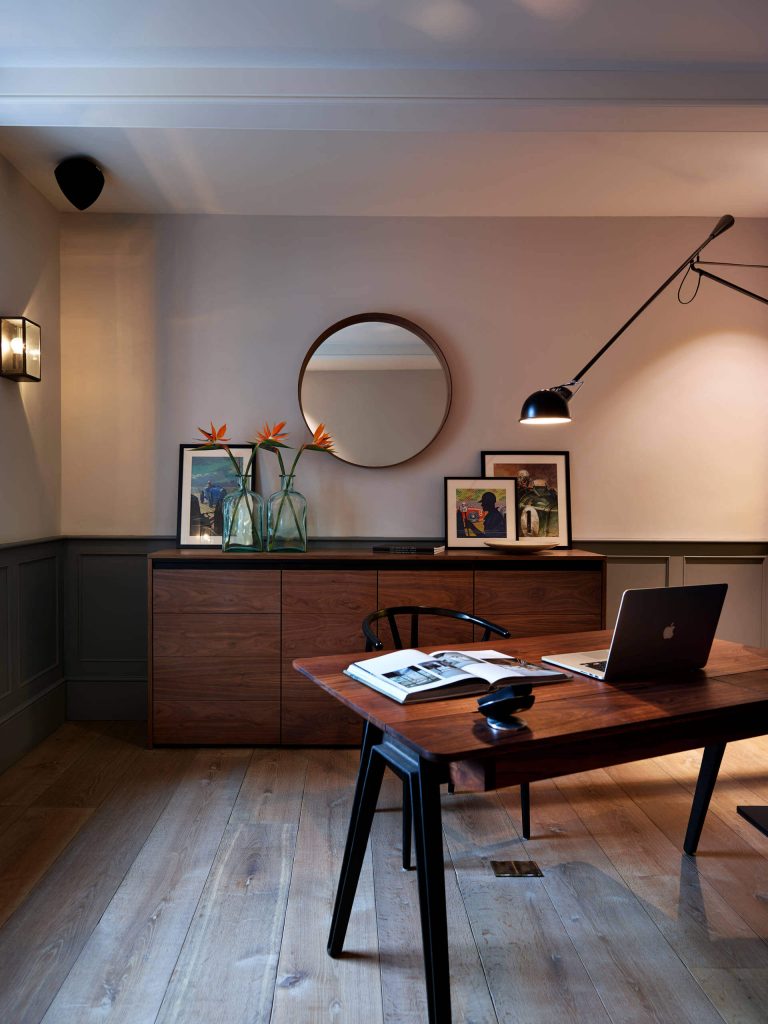 If you want the convenience of a home office without compromising on style, it doesn't get much sleeker than this study.
Muted grey walls and a mix of walnut and oak mean business, while a combination of the mirror's curves, statement task lighting, framed photography, industrial metal desk legs, and the finishing touch of those minimal tropical flowers give the traditional materials a contemporary update.
8. Put the writing on the wall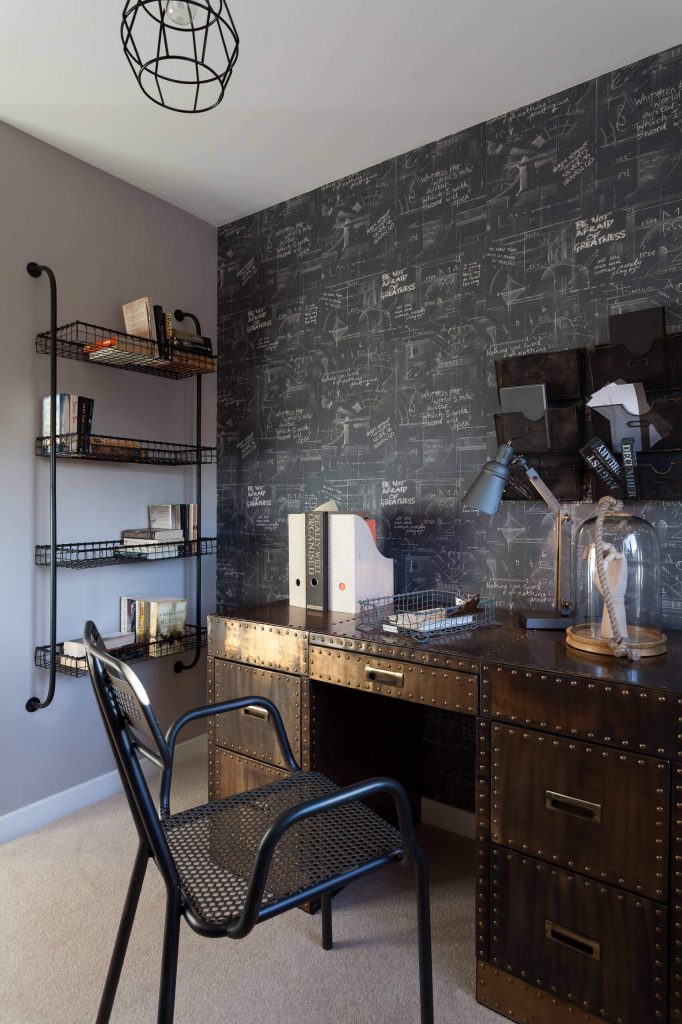 If you're not facing a window, why face a blank wall when you can turn it into a canvas to jot down ideas on? Making use of an empty wall as a blackboard is both inspired and inspiring, especially if your work generates an abundance of thoughts that you need to visualize – not to mention the way it makes an office look extra scholarly.
And if you don't want to go dark, you can also get clever whiteboard paint that does the same job but, well, in white.
9. Big up your book collection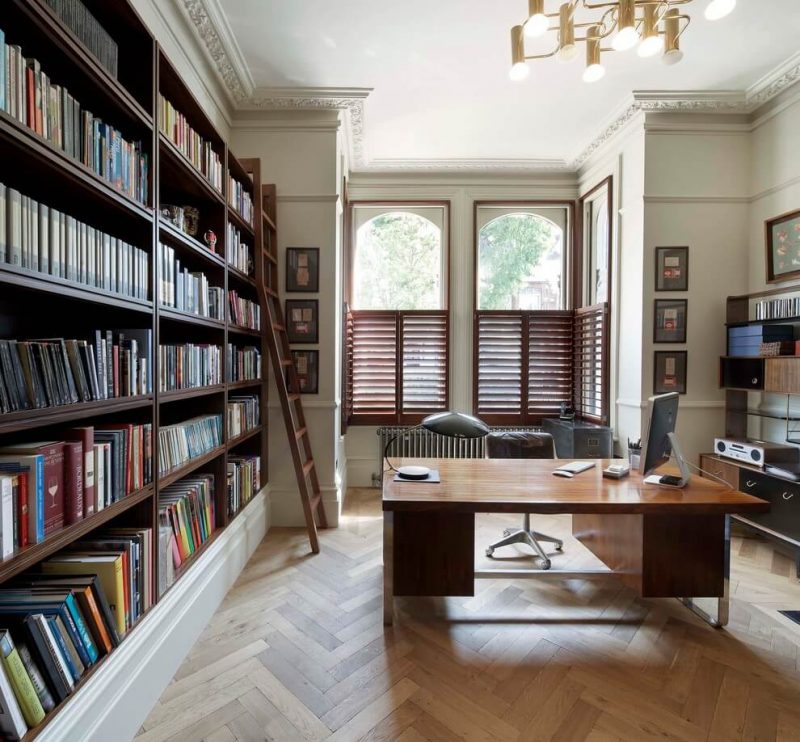 For book buffs, it doesn't get much more perfect than this well-lit office space with a full library within easy reach.
If it were my study, I might even put in a couch or turn that bay window into a reading nook where I could while away the hours 'researching'.
10. Make space for a break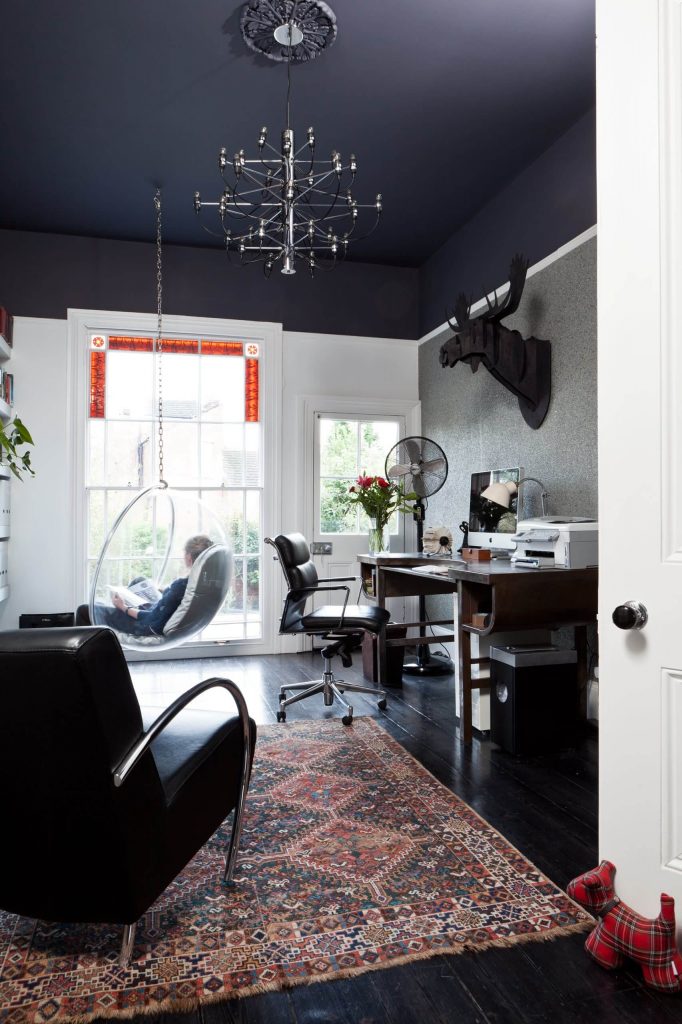 Even when we're working at home, we need some down-time away from the desk.
Creating seating in the office will give you space to take a break without removing yourself completely from the working environment – a seat with a window view is ideal so you can return to work refreshed but not distracted.
What does your dream home office look like? Share your ideas or photos in the comments below.
Source: houzz.co.uk/magazine