Color Trends for Home Design – The Maison & Objet trade fair in Paris is an international meeting place for professionals in lifestyle, interior decoration, and design that brings together nearly 3,000 brands and 90,000 visitors twice a year.
Two palettes stood out clearly this year: a range of light colors that includes neutral tones, vegetable greens, sky blues, and tender pinks, and a set of dark hues such as terra cotta, burgundy, and deep blue.
1. Beige and Neutral Shades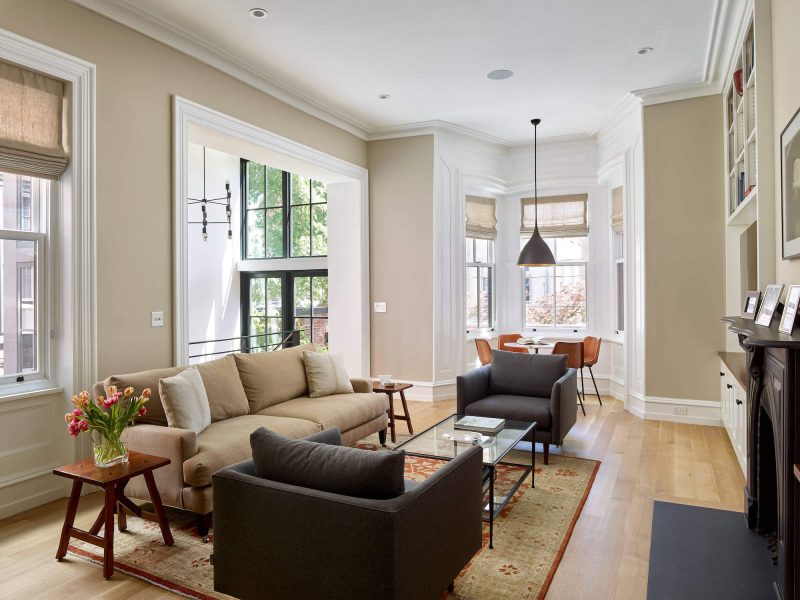 Neutral tones are no longer there just to play up more daring colors: They now take the starring role in decorative palettes.
This year we'll see them on walls and furniture, energizing the final result with darker accessories or smaller pieces.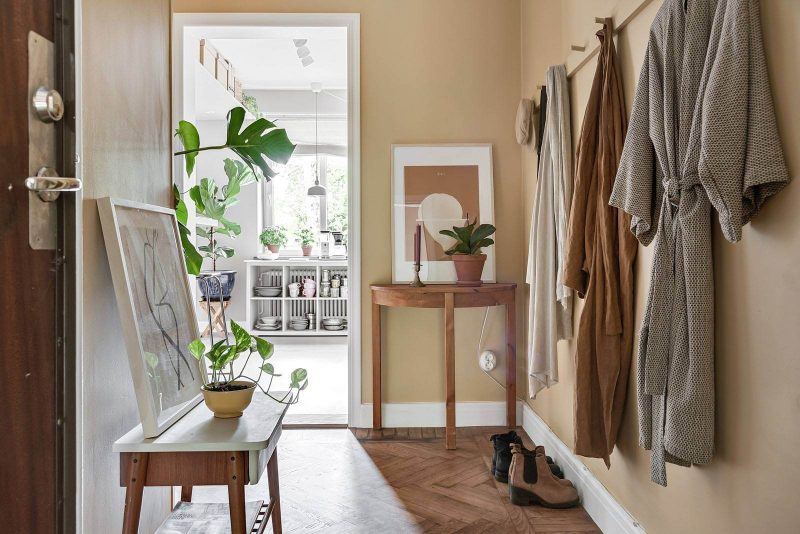 Beiges are therefore in the spotlight, and they're part of the natural palette that's becoming more and more popular in interiors.
"When it comes to decoration, Generations Y and X especially favor terra cotta and nude colors. Anything linked to the earth could not be trendier," says trend hunter Vincent Grégoire, whose analysis was the basis for the theme of this edition of Maison & Objet, (Re)Generation.
2. From Sand to Vanilla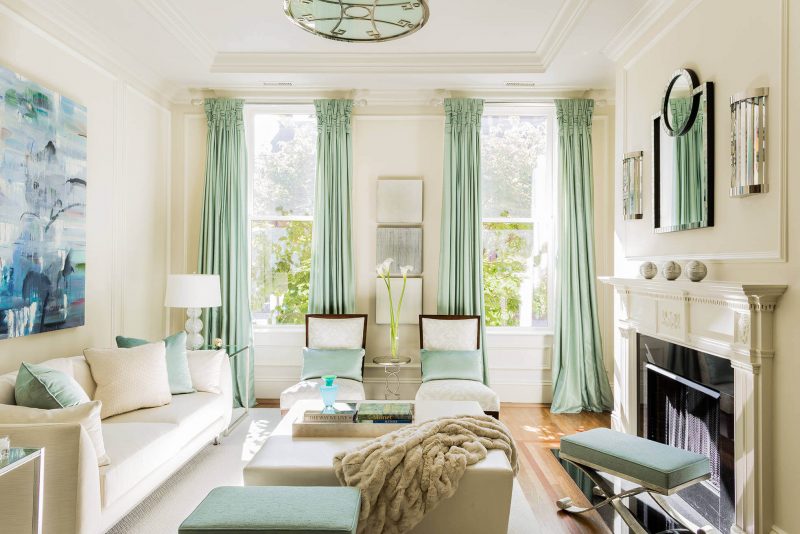 Still, within the neutral spectrum, other colors like sand, vanilla, straw, and at times washed-out, toned-down yellows have become more popular.
They add a soft warmth to interiors and, like other neutrals, they're appreciated for their relaxing and soothing properties, meeting the needs of a busy society in search of nature.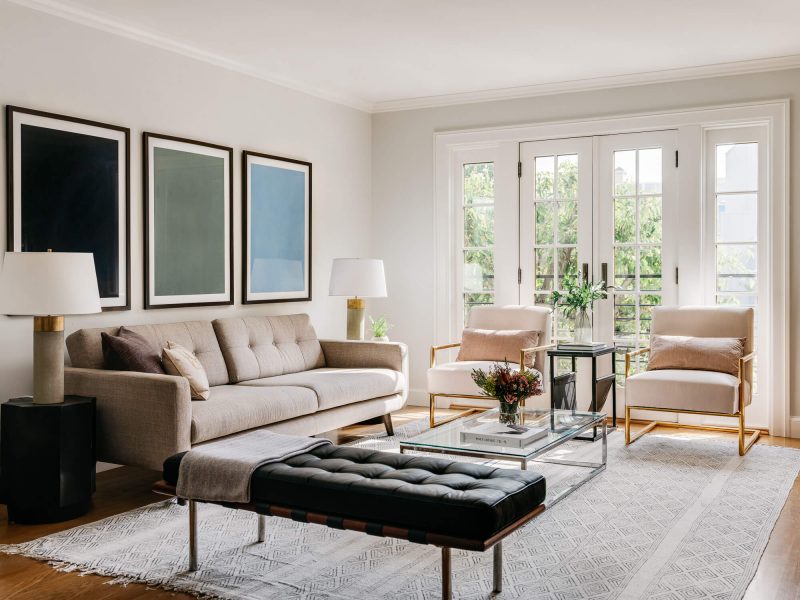 Combined with sage green or other muted vegetal hues, these shades can warm up a cold palette without being too aggressive or taking away from a soft overall effect.
3. Tender Greens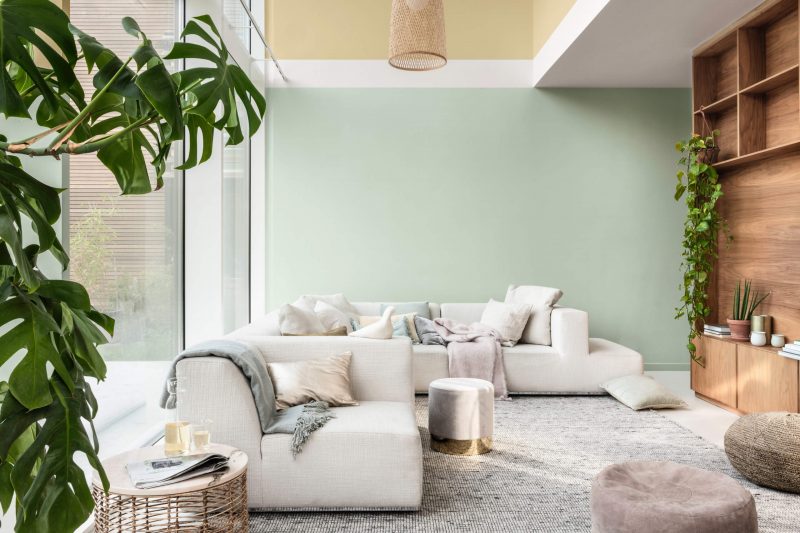 Greens are experiencing an upsurge in popularity. Paint manufacturers took notice and have been developing their own green shades in a kind of ode to nature.
Dulux was one of the first, naming the pale green Tranquil Dawn it's Color of the Year 2022. This shade was seen in many of the booths at this month's fair.
4. From Mint Green to Peacock Blue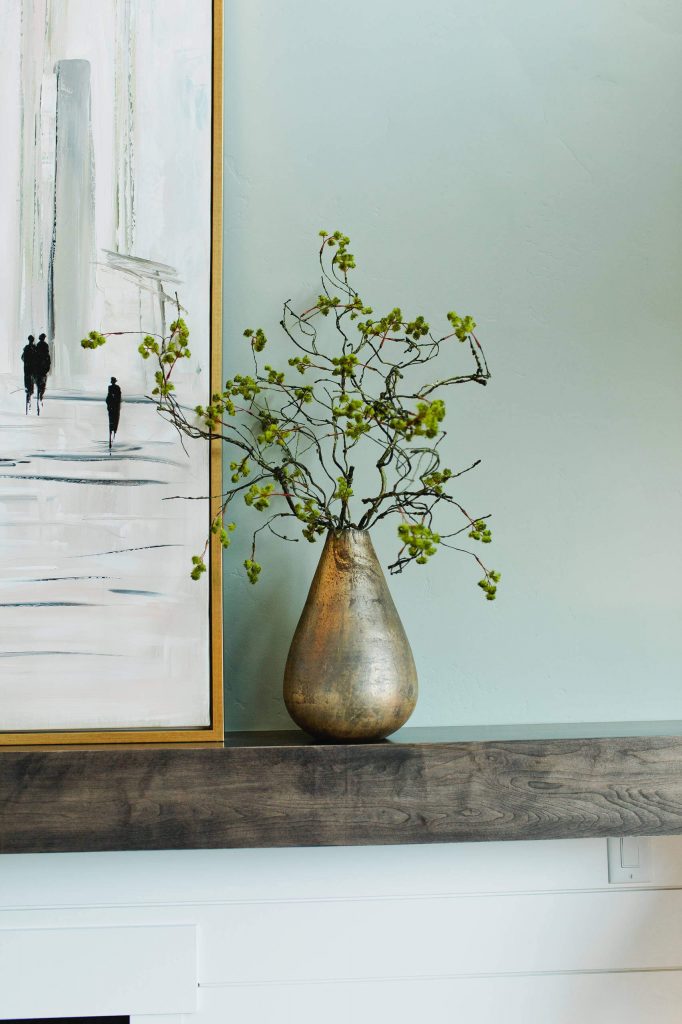 But numerous varieties of green were spotted this year, all with one common denominator: softness.
Beyond the sage green, there was mint green, with its feeling of freshness that announces the coming of spring.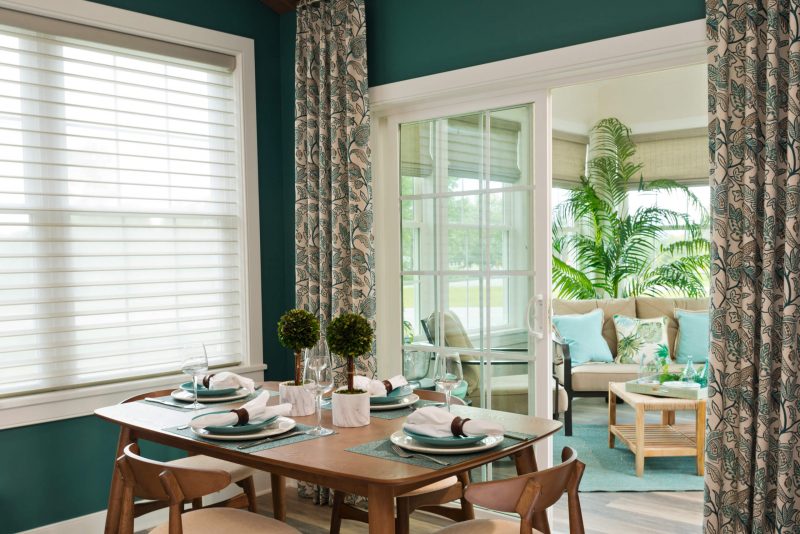 Continuing with green but adding a touch of blue, this peacock hue adds drama and depth to a room.
5. Delicate Sky Blue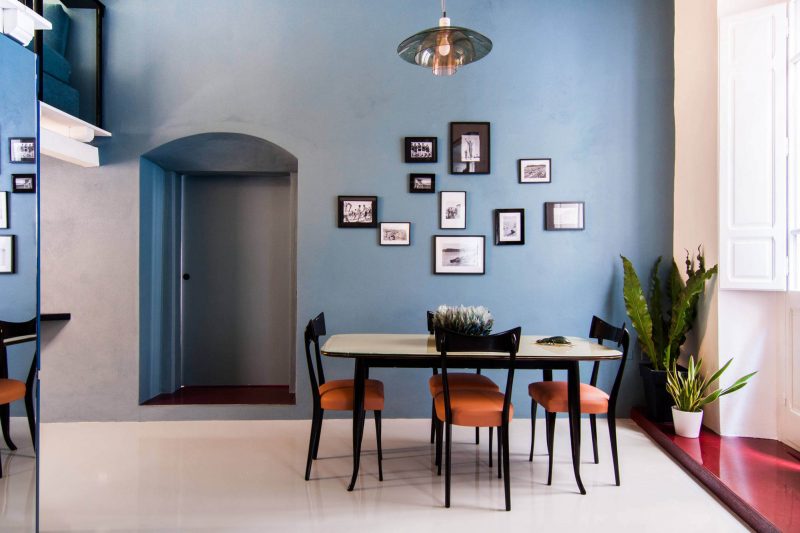 This year we also spotted a slightly washed-out sky blue, which had been somewhat forgotten until now.
This shade enriches a natural palette with allusions to sky and water, a natural complement to the colors of soil and plants.
6. Tender Pinks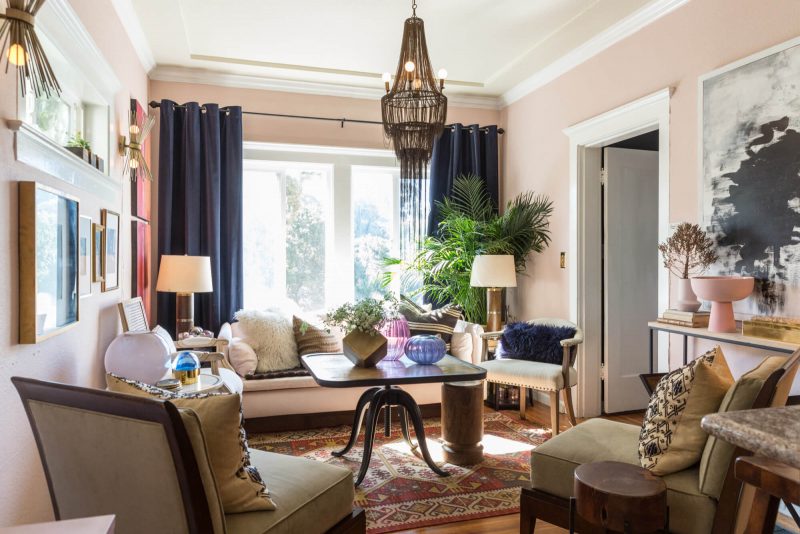 Whether pale, muted, pastel, peach or salmon, pinks will be very much present in 2022 interiors.
Used more expansively to inspire well-being or alone to bring softness to a combination of warm and deep colors, pinks add richness to decor.
7. Terra Cotta Is Still Here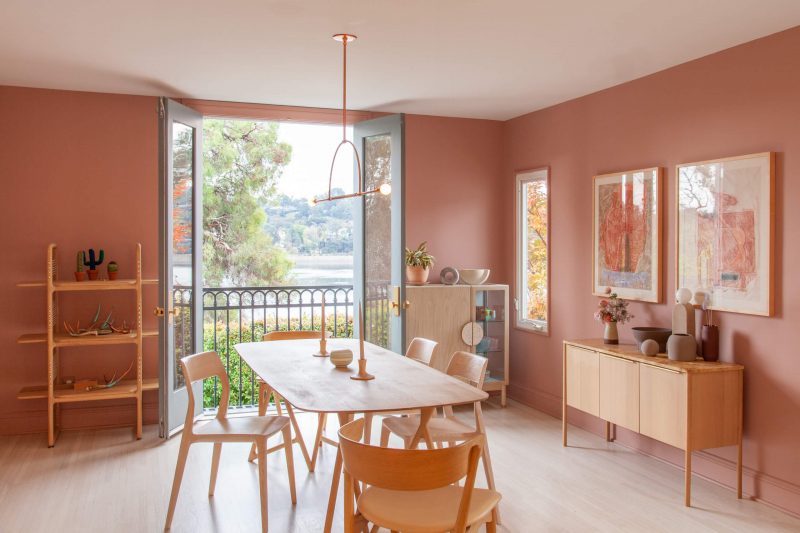 Terra cotta takes us from light to dark palettes, which we expect will be prevalent in 2022.
Terra cotta has made something of a comeback in recent years, and it fits right in with the current craze for earthy colors.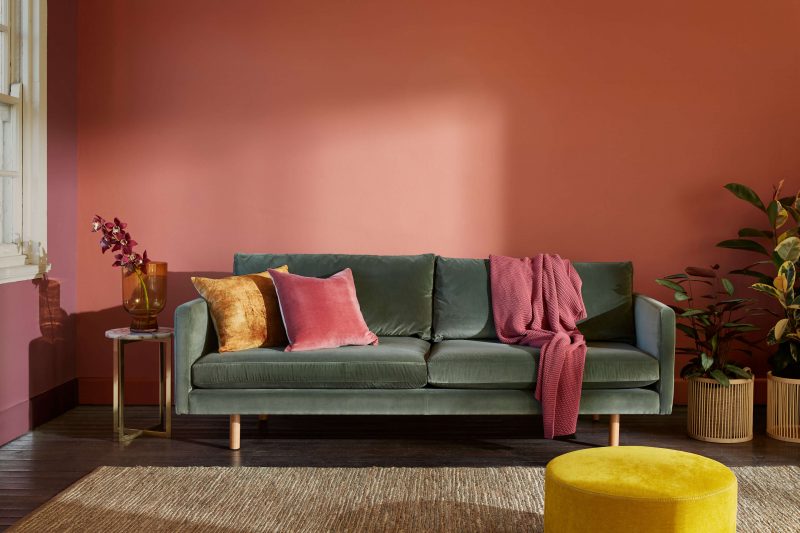 Terra cotta can be an anchor for warm color compositions, and it can also be contrasted with a cooler shade, as seen here, where the green sofa is highlighted by terra cotta, pink and mustard yellow.
8. Burgundy Returns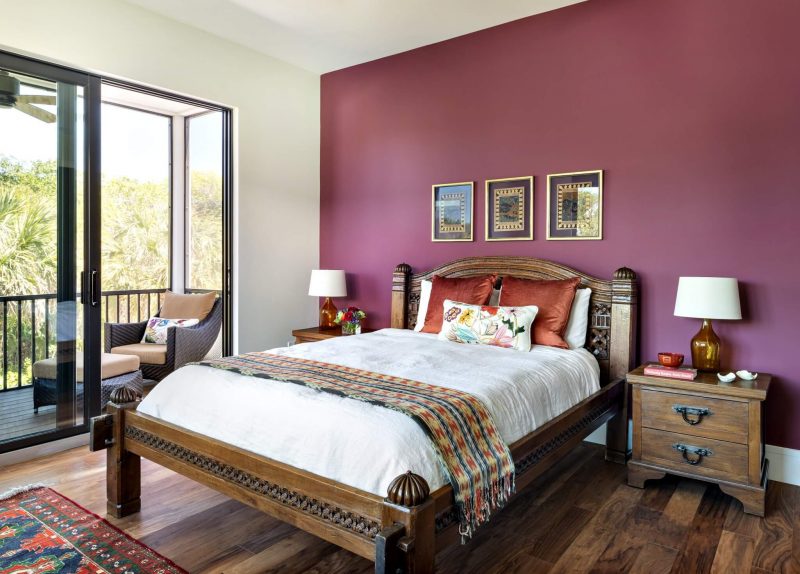 We also saw reds tinged with blue or indigo, as burgundy stepped back on the scene.
This color added nuance to the palettes we saw at the fair. It goes well not only with greens and blues but also with beige and neutral tones.
9. Classic Blue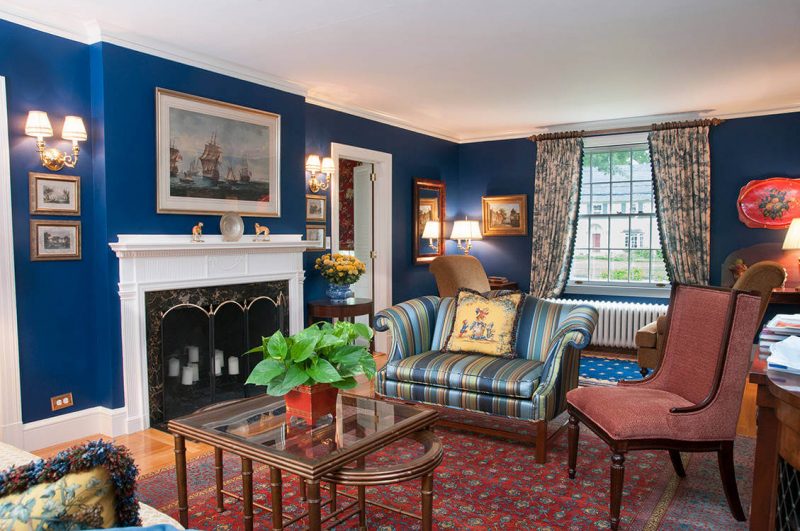 Named Color of the Year 2022 in December by the Pantone Color Institute, classic blue was shown combined with many similar colors at this edition of Maison & Objet. It inspires calm, confidence, and harmony, mixing easily with this year's other popular shades, especially burgundy.
Leatrice Eiseman, executive director of the institute, describes it as "a warm presence that evokes the sky at the end of the day, vast and infinite, opening up a world of possibilities."
10. The Marriage of Light and Dark Palettes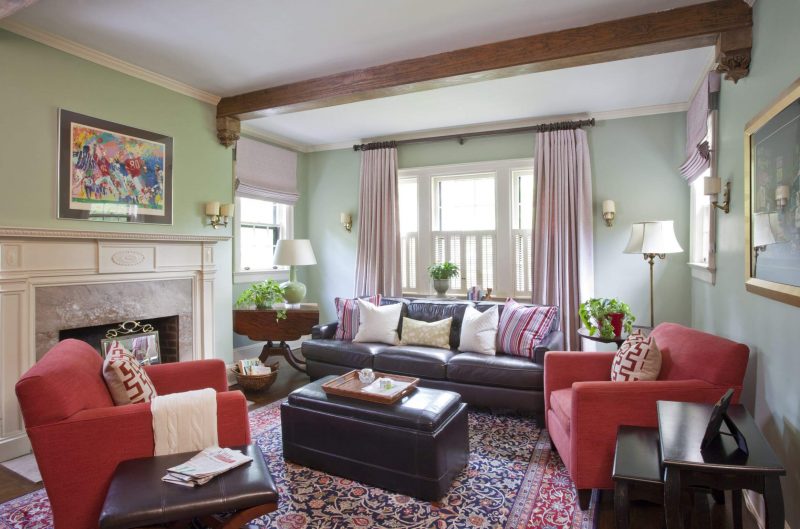 Light and dark palettes clearly stood out at the fair. Though they can be used separately, they're also easy to use in combination: Pastels support saturated colors, and vivid shades wake up softer hues to the great overall effect.
Source: houzz.com/magazine