The owners of these small bathrooms were willing to forgo the common shower-tub combo in favor of a stand-alone shower that creates a more open and airy feel. But they didn't sacrifice anything in the style department.
Colorful tile, striking fixtures, and other design details elevate these compact rooms. Browse the photos and tell us your favorites in the comments.
Would you be willing to ditch the tub in your bathroom?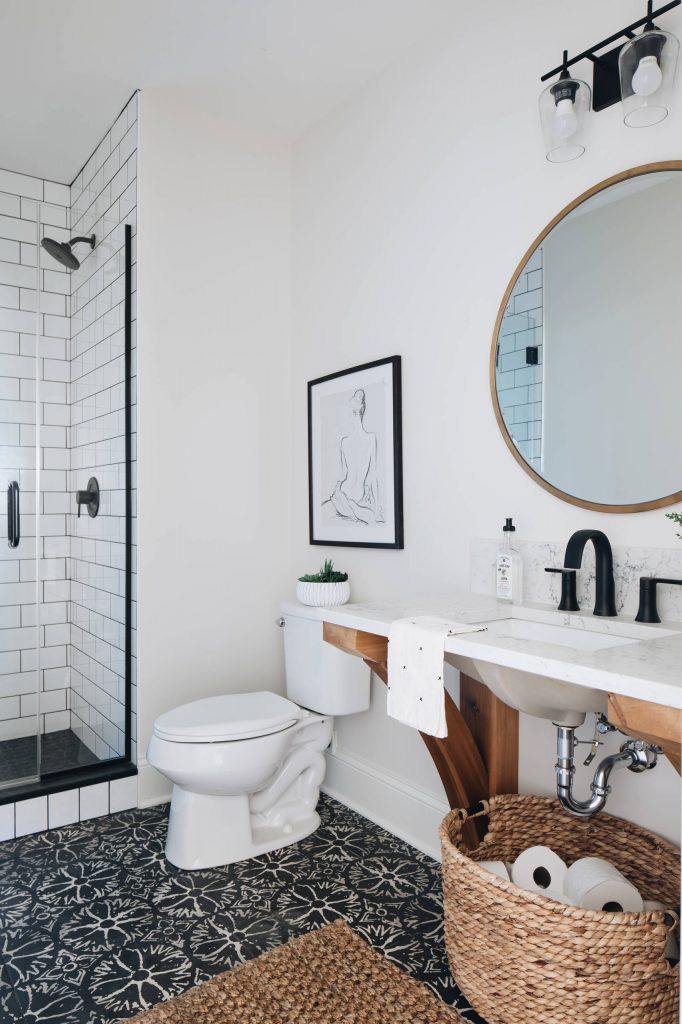 1. Bold black-and-white floor tiles and a custom vanity star in this Chicago bathroom built by Timber Trails Development. The grasscloth storage basket under the vanity is a great spot for extra toilet paper.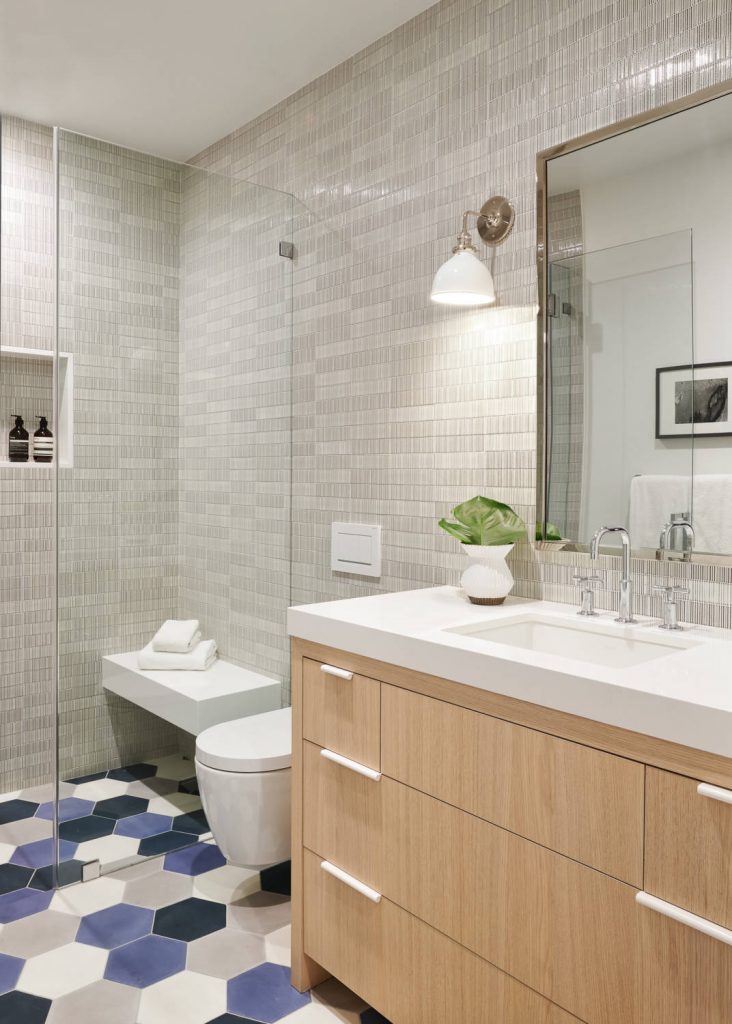 2. Bold hexagonal floor tiles add pattern and a dash of color to this serene San Francisco bathroom by Holly A. Kopman Interior Design. A slab of floating white quartz makes for a convenient bench in the walk-in shower.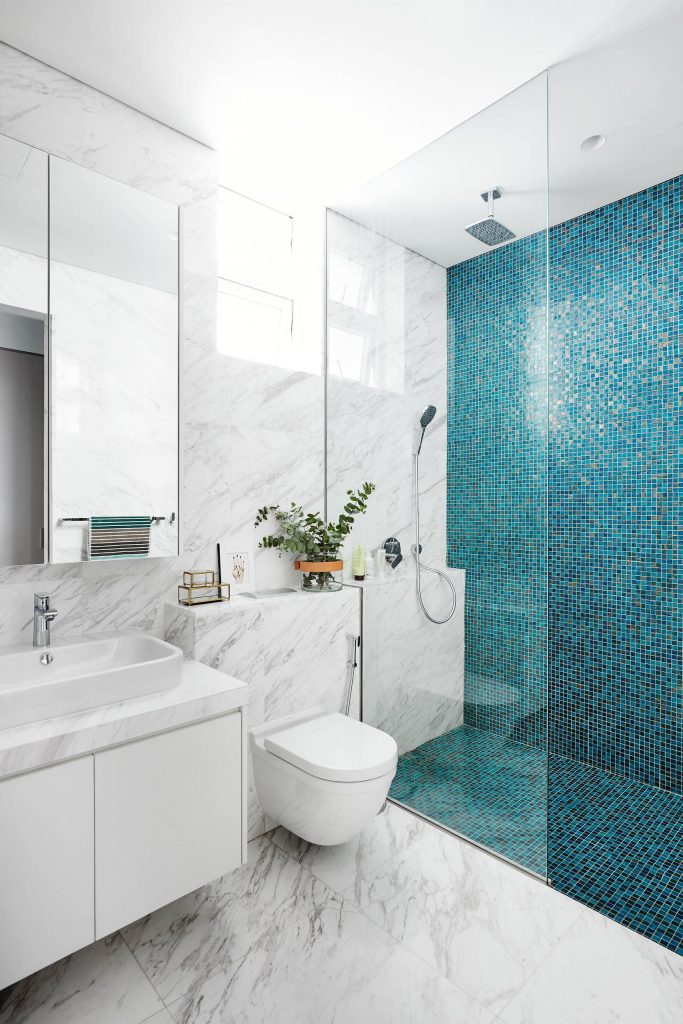 3. Beautiful Carrara marble covers the floor, walls, and vanity top in this modern Singapore bathroom by Collective Designs. But the small bright blue tiles that cover the floor and feature wall of the walk-in shower are what gives this sleek space a bolt of energy.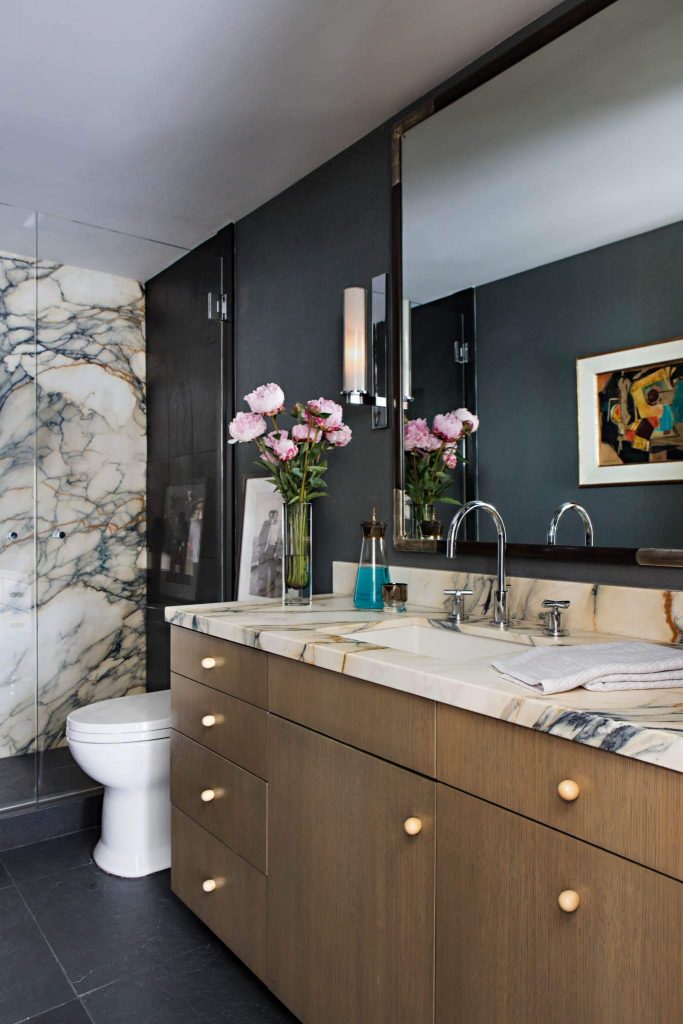 4. A solid slab of the stone that tops the vanity also covers the back wall in this glamorous Orange County, California, bathroom designed by John Wooden Interiors. Round wooden knobs add a sophisticated touch to the vanity.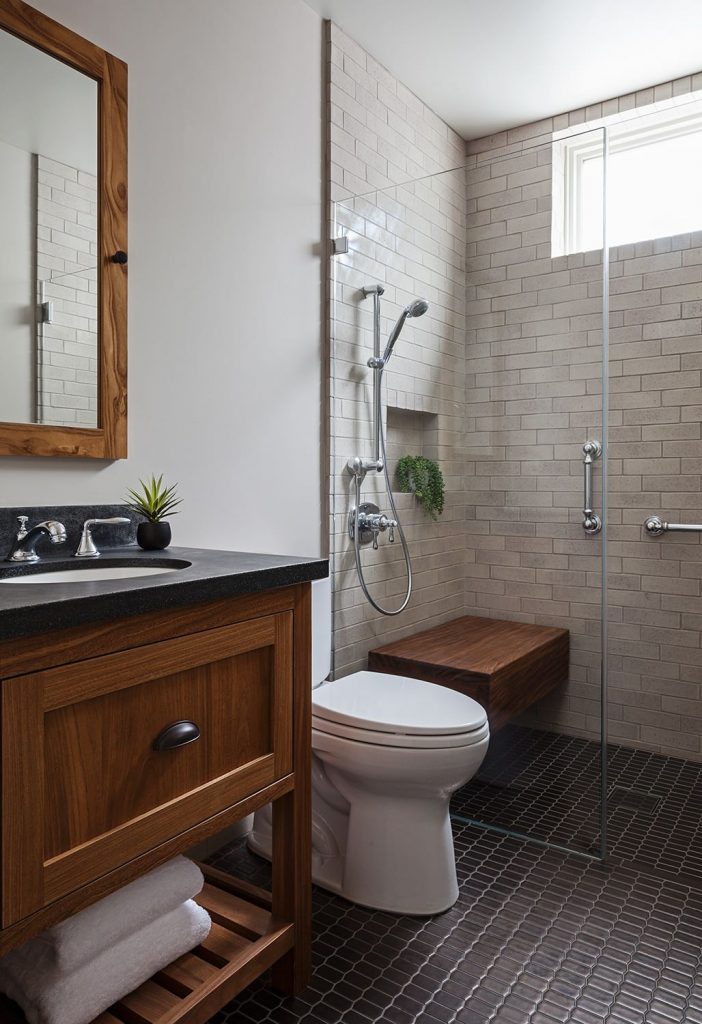 5. This modern Craftsman bathroom in San Francisco is by Sogno Design Group. The space features modern tile covering the floor and shower, mixed with wood vanity, mirror, and custom shower bench that add warmth.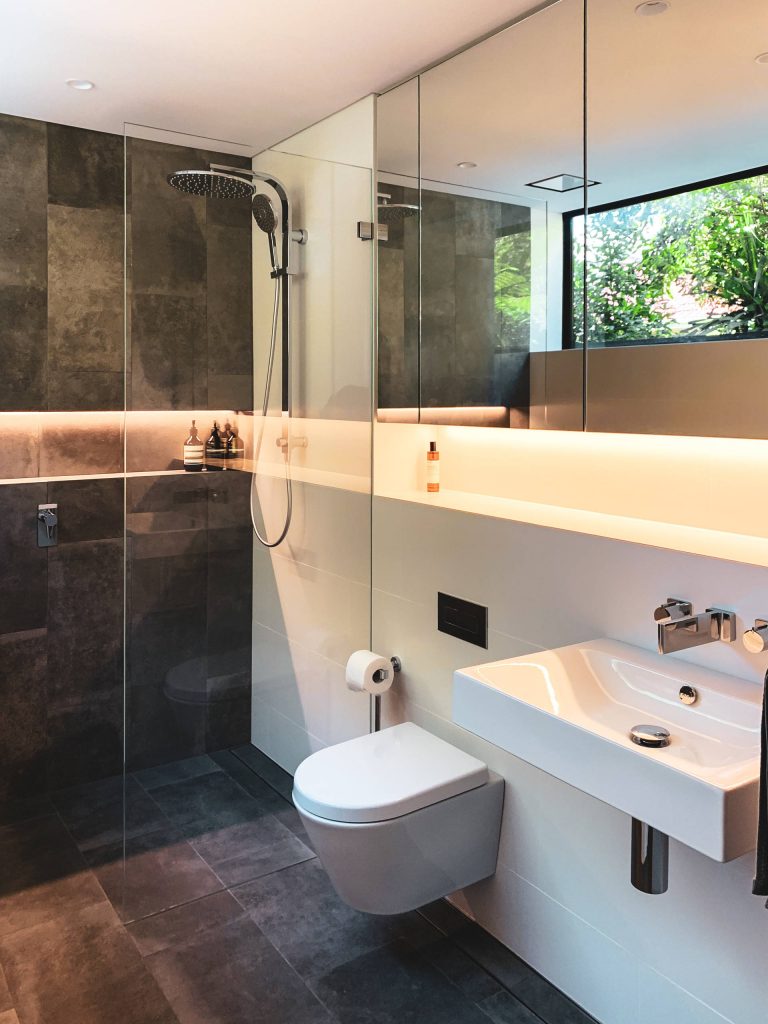 6. The slate floor tiles continue up the shower wall in this sleek Sydney bathroom designed by Pettet Architects. The wall-hung toilet is another modern touch.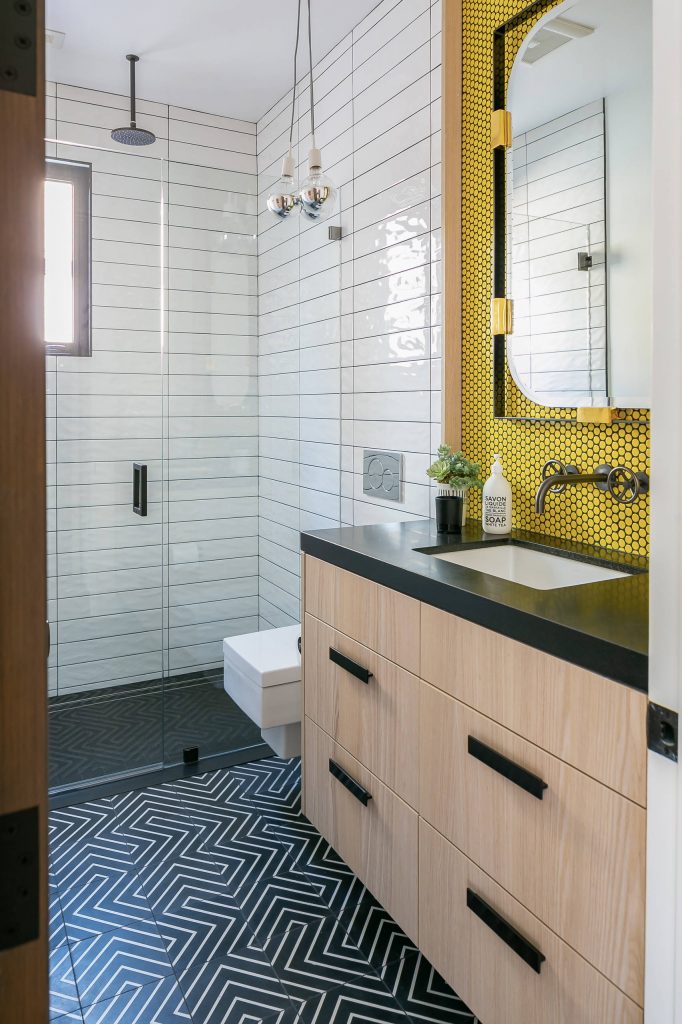 7. Yellow hexagonal tiles make a bold statement on the wall above the vanity in this Orange County, California, bathroom built by the team at Gonterman Construction. The wall-hung toilet, industrial sink faucet, and graphic floor tiles are among other notable features.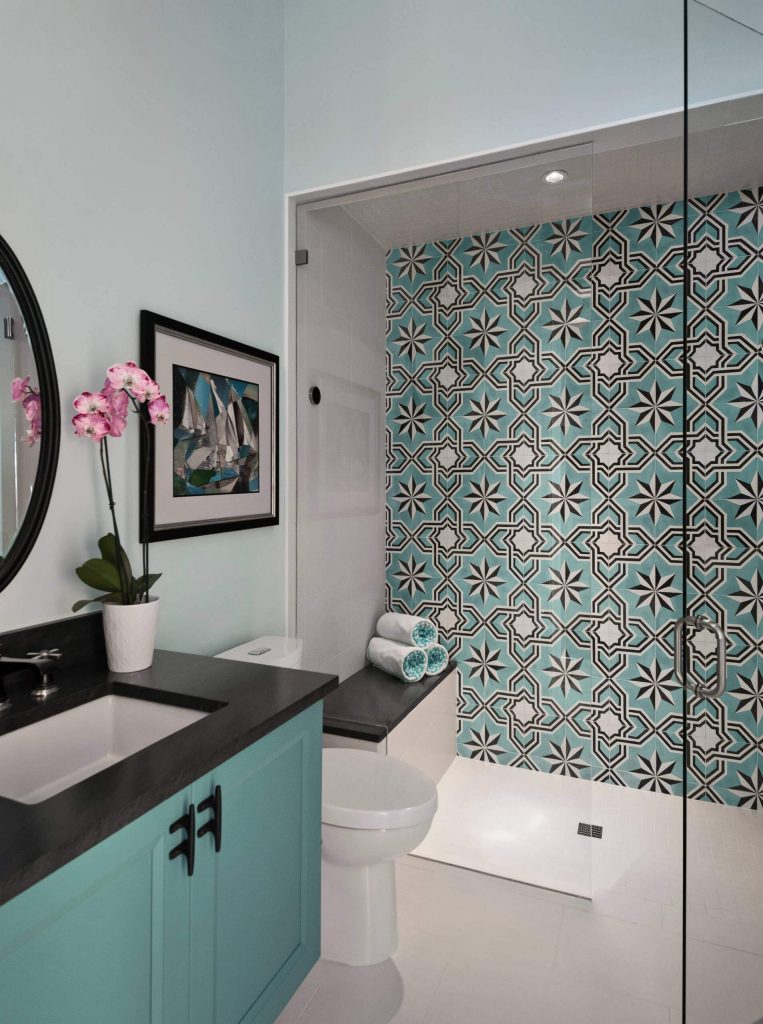 8. The turquoise vanity is the ideal complement to the graphic teal-and-black tiles covering the shower wall in this energetic Florida bathroom by Jinx McDonald Interior Designs.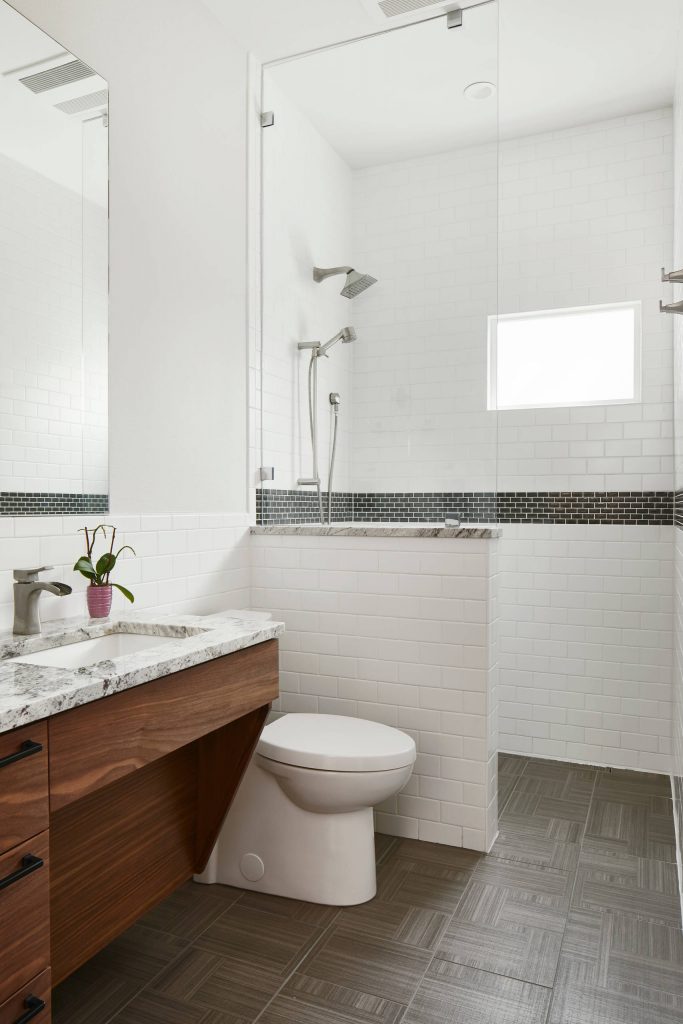 9. A half-wall covered in subway tile creates an open shower in this Austin, Texas, bathroom by Studio Steinbomer. Note the beautiful custom vanity made of walnut and the room's accessible design.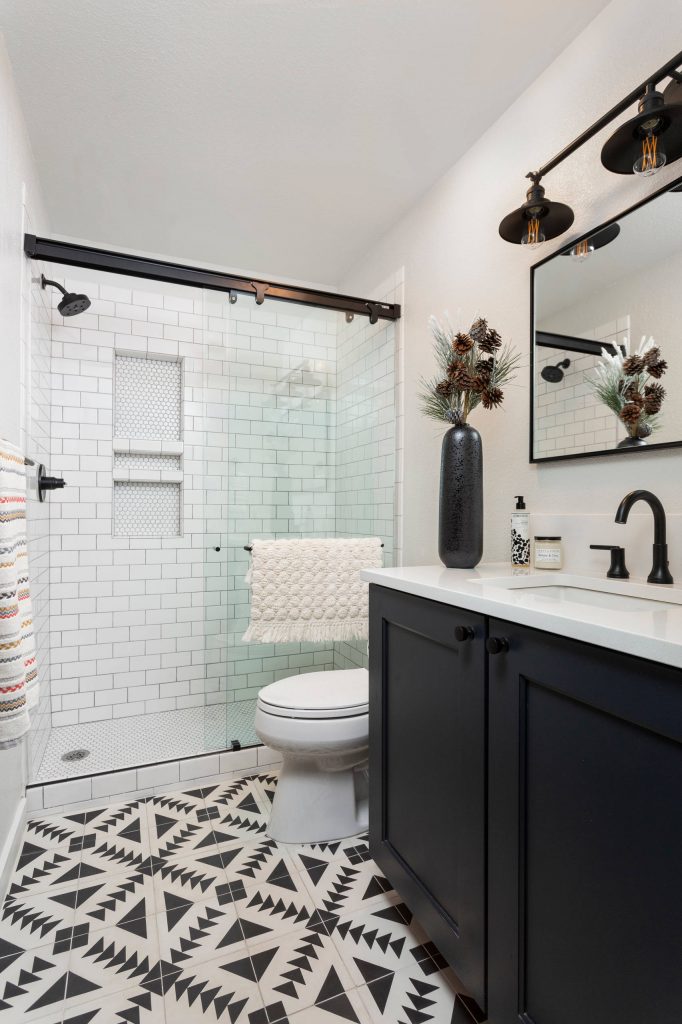 10. Matte black fixtures, graphic floor tiles, and industrial lights above the vanity make for a sleek and stylish bathroom in Denver.