If you're among the many people who like to start off their morning with a jolt of caffeine, adding a coffee station to your kitchen might be a bright idea.
The following coffee stations offer a bevy of ideas, such as installing a water tap to fill up the coffee maker without having to move it, or adding interior cabinet lights so it's easier to brew a pot before the sun rises.
Check out all 15 coffee stations and let us know which one would help you start your morning right.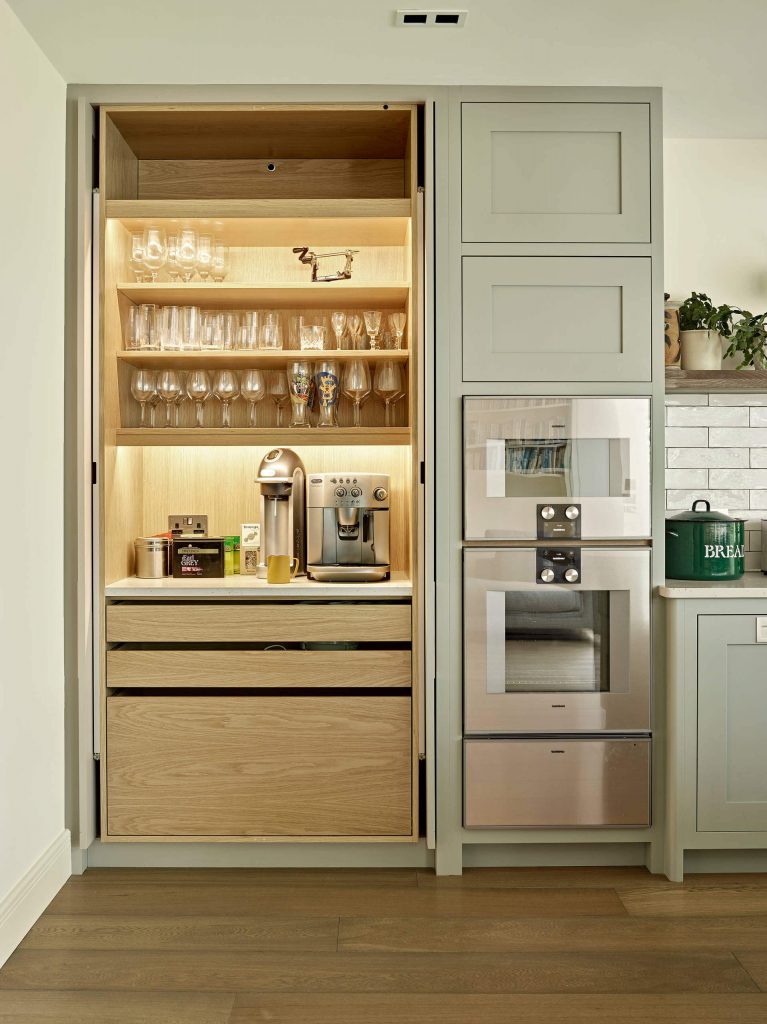 1. The team at Brayer Design added a custom cabinet with pocket doors that open to reveal a well-lit coffee station. The Shaker-style cabinets in this London kitchen are painted a pale green.
2. Designer Lisa Robazza utilized the space under the stairs in this Canadian kitchen to add a coffee bar and sink. Space features a marble countertop, a subway tile backsplash, and a floating shelf.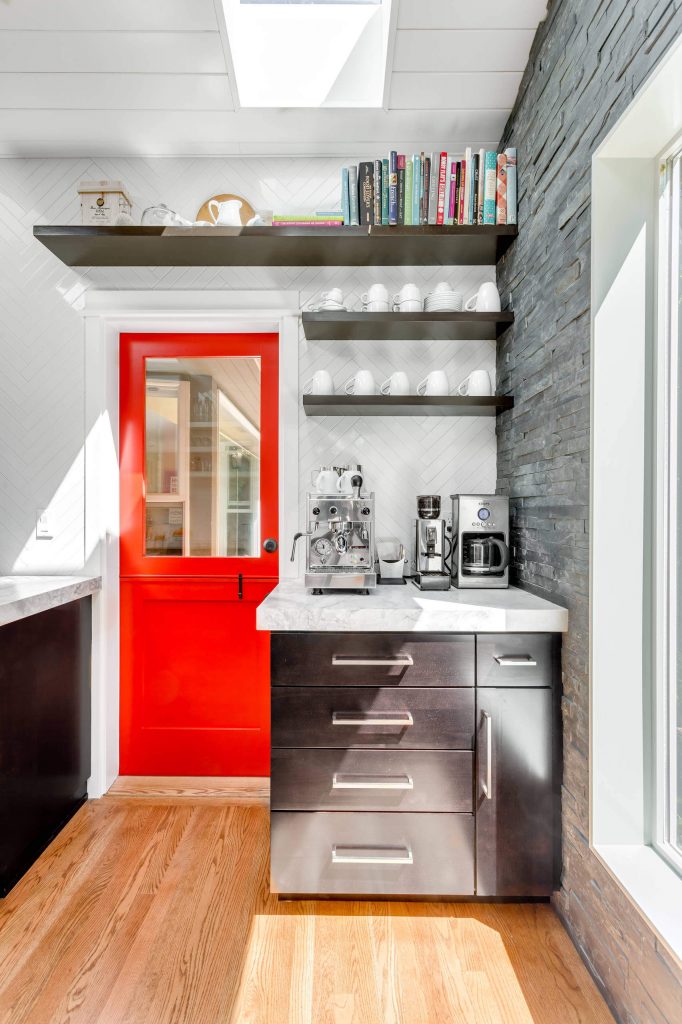 3. An espresso-stained cabinet with a marble top makes for a stylish coffee station to the right of the Dutch door in this Seattle kitchen by Design Harmony. A trio of floating shelves above the cabinet stores coffee cups and accessories.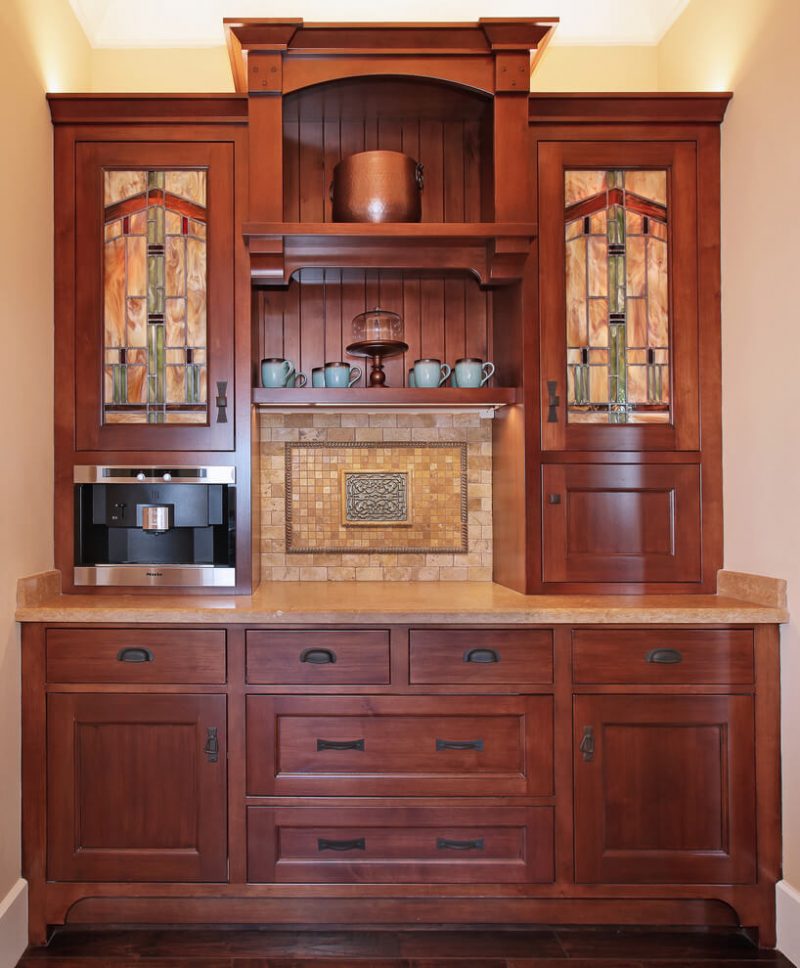 4. A built-in coffee maker adds a convenient and modern touch to this Craftsman-style built-in cabinet with stained glass doors. This San Diego kitchen was designed by Studio 6 Architects.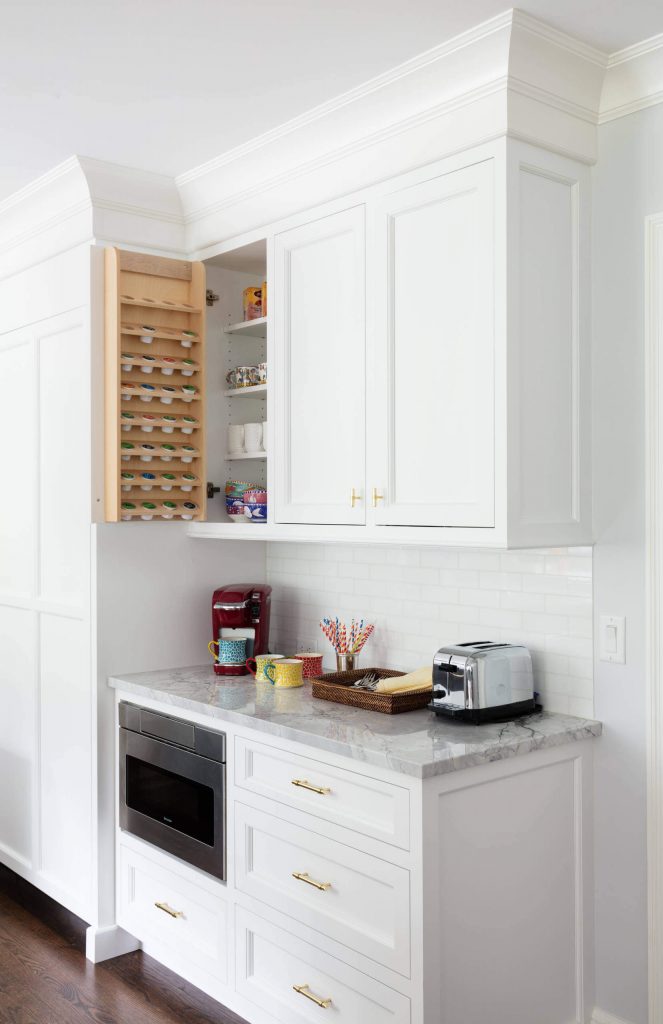 5. JWH Design and Cabinetry attached a custom coffee pod holder to the inside of the cabinet door in this all-white kitchen in New York.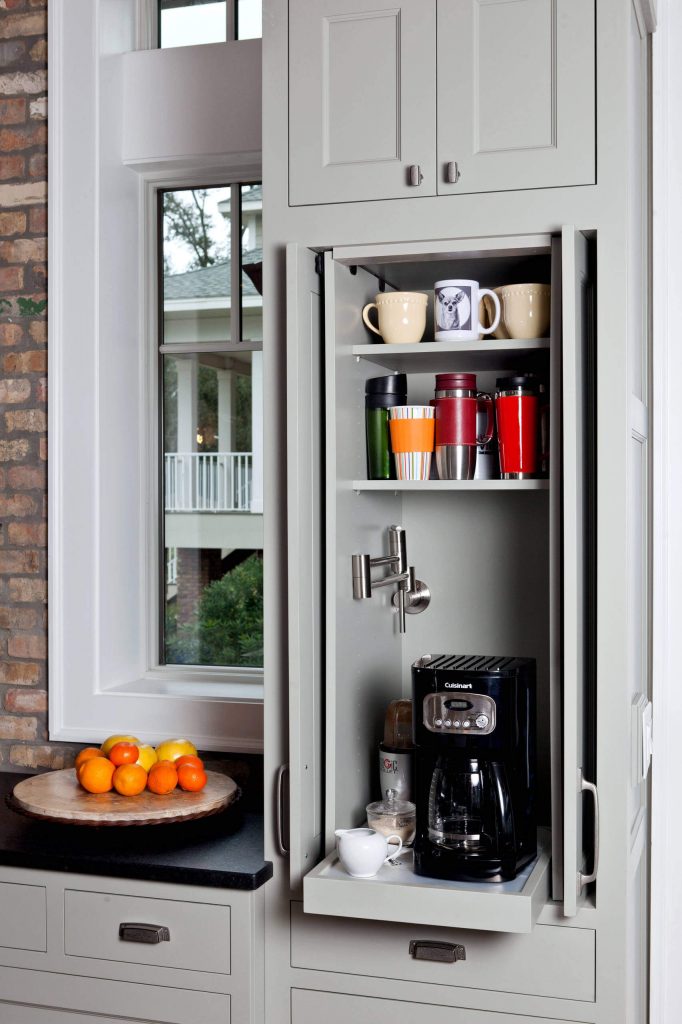 6. Pocket doors open to reveal a coffee maker atop a pullout shelf here. Note the water tap, which allows someone to fill the coffee maker without having to move it. Space was designed by In Detail Interiors.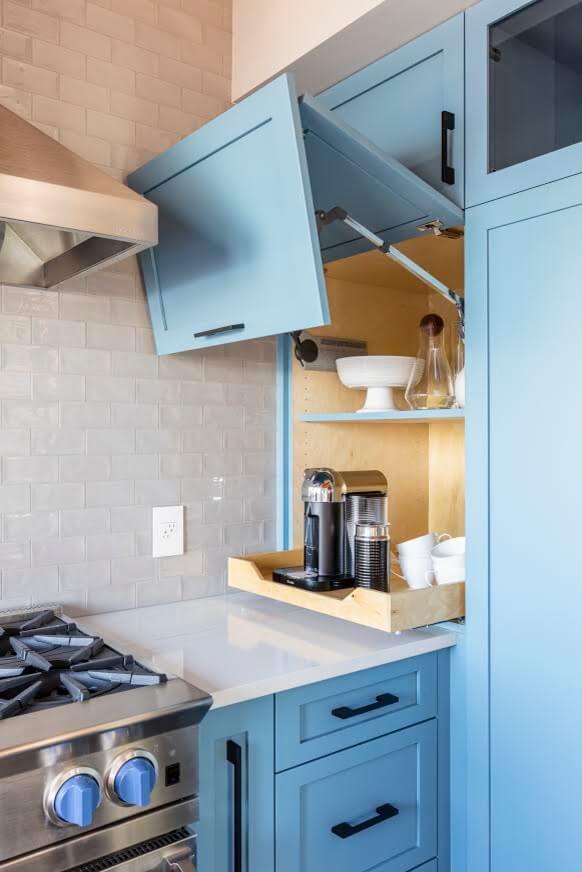 7. Interiors by Popov made the most out of every inch of this Seattle kitchen by adding a small appliance garage to an awkwardly shaped corner. The cabinet door lifts to reveal a coffee maker on a pullout shelf.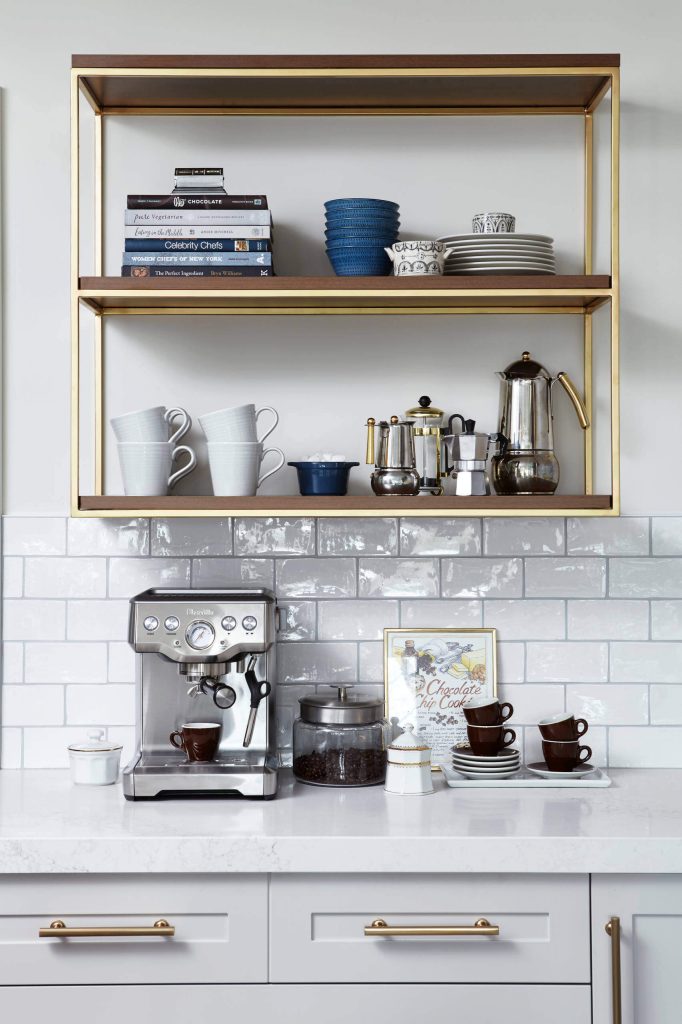 8. A walnut-and-brass shelving unit above the coffee maker here makes for a stylish place to store coffee mugs and coffee and espresso makers. The glossy subway tile backsplash is another nice touch. This Toronto kitchen was designed by Orsi Panos Interiors.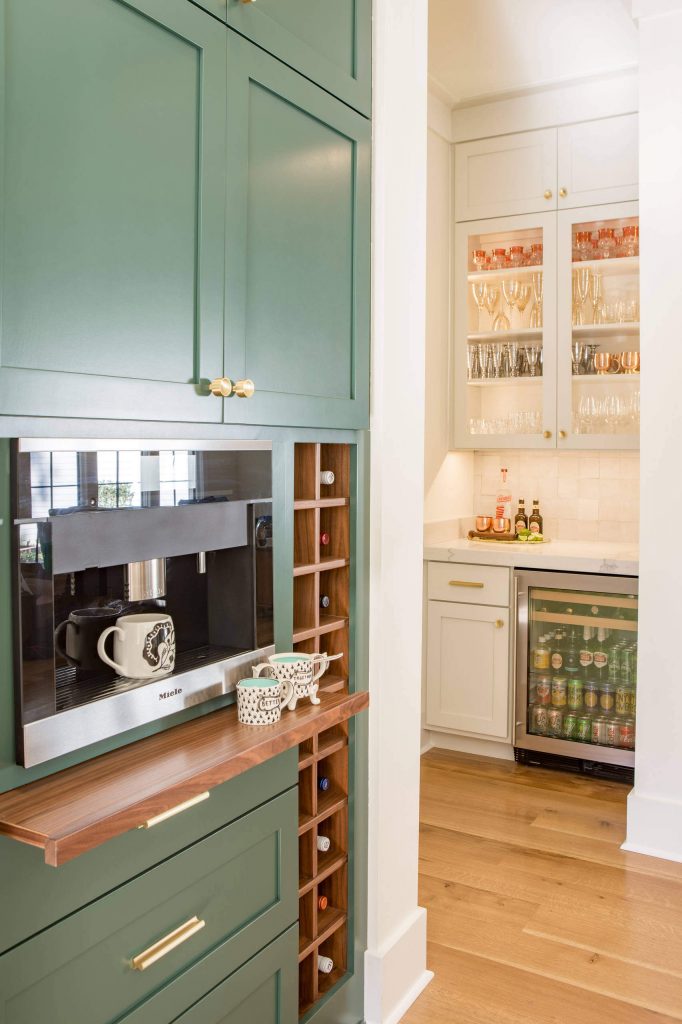 9. Green cabinets with brass hardware make for a trendy look in this Memphis, Tennessee, kitchen by Lindsey Black Interiors. Note the wood pullout shelf directly below the built-in coffee maker.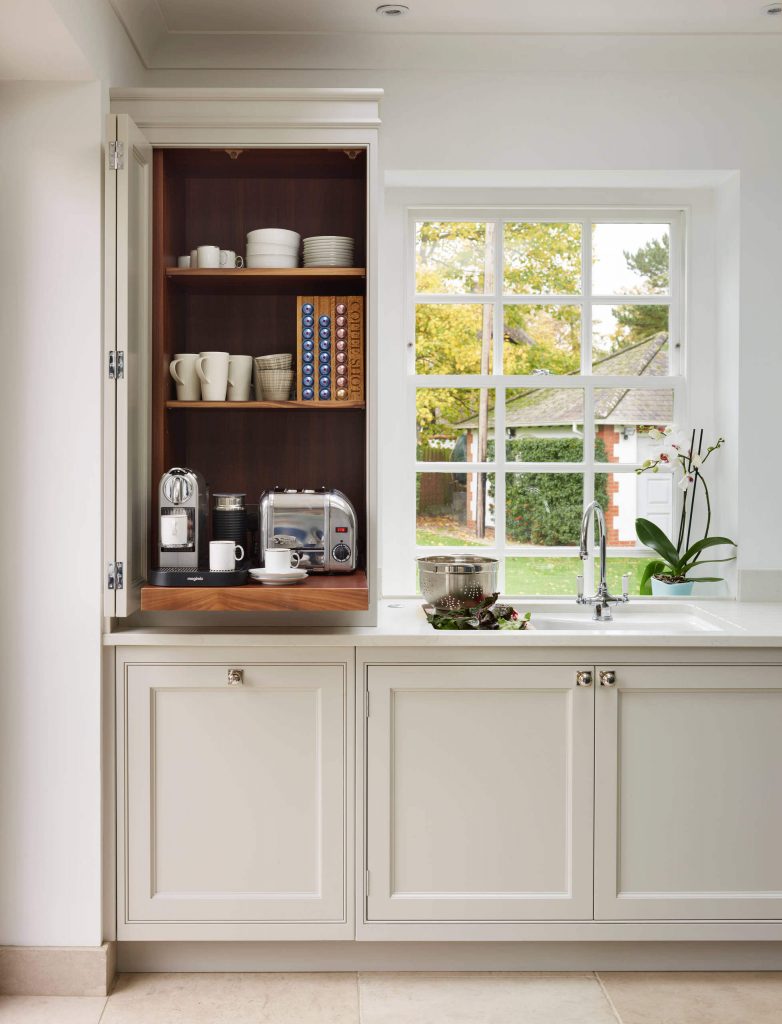 10. This renovated kitchen in the English countryside by Davonport features a custom cabinet with a pullout coffee shelf. The warm wood inside the cabinet provides a nice contrast to the taupe exterior.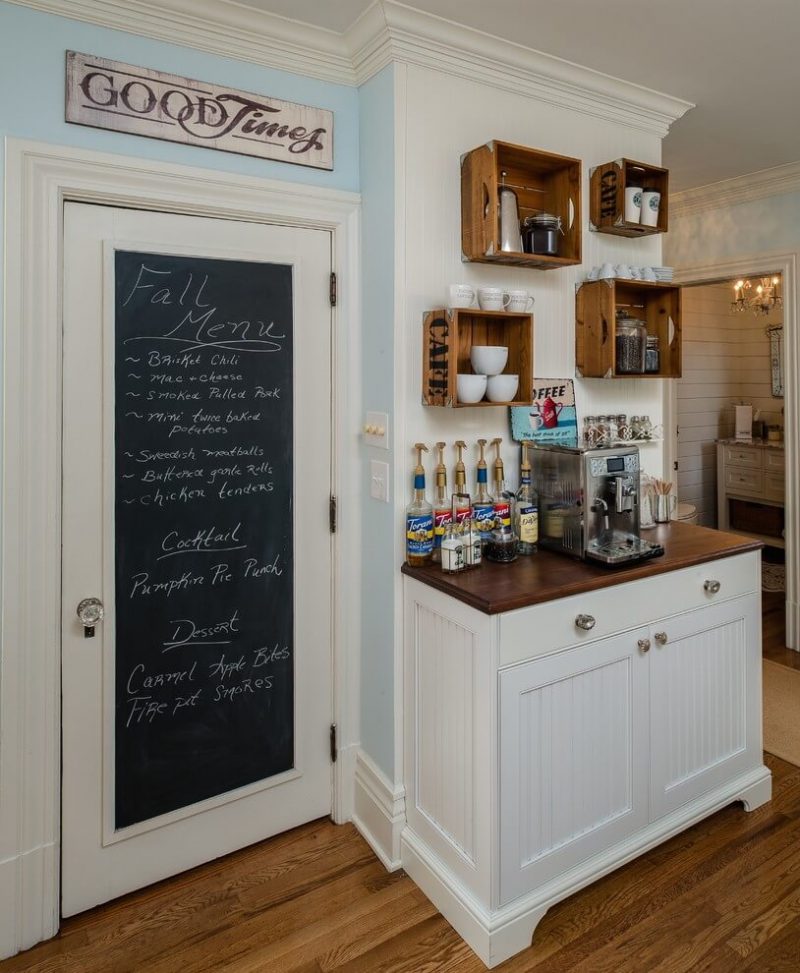 11. Emery Design & Woodwork turned vintage coffee crates into wall shelves by hanging them above the coffee station in this Detroit kitchen.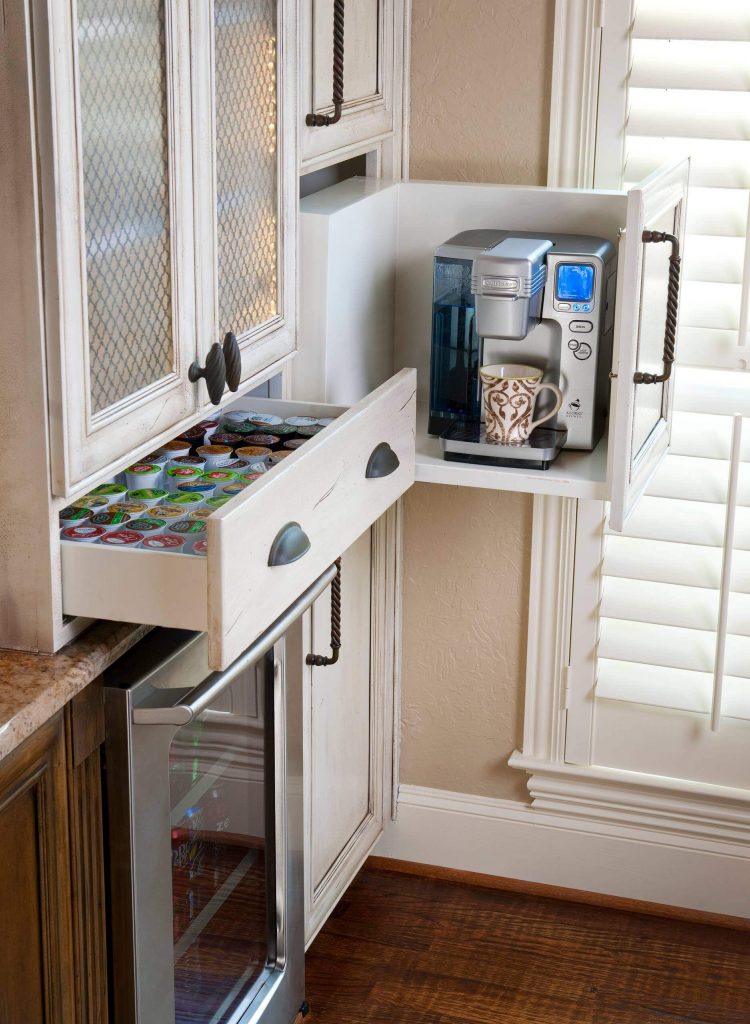 12. A drawer in this Dallas kitchen by LGB Interiors is the perfect height to store the coffee maker, while a shallow pullout drawer to the left is ideal for storing coffee pods.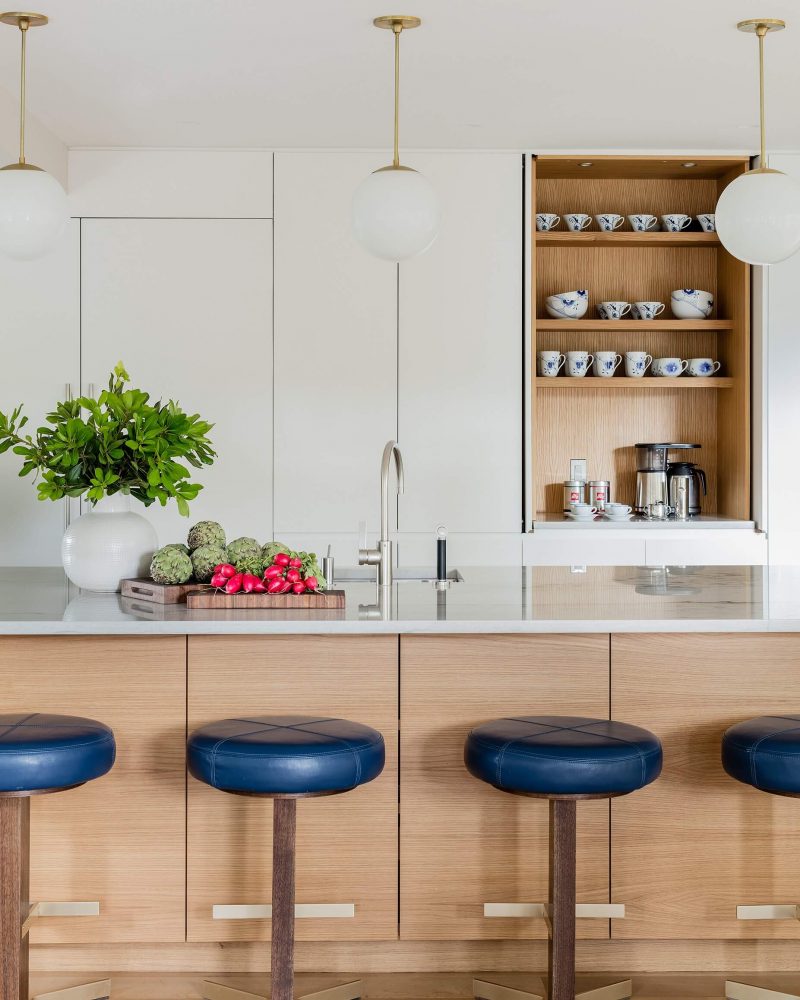 13. All of the appliances are hidden behind cabinets in this contemporary Boston kitchen by Mandarina Studio. One of the cabinets opens to reveal a wood-lined coffee station with loads of storage.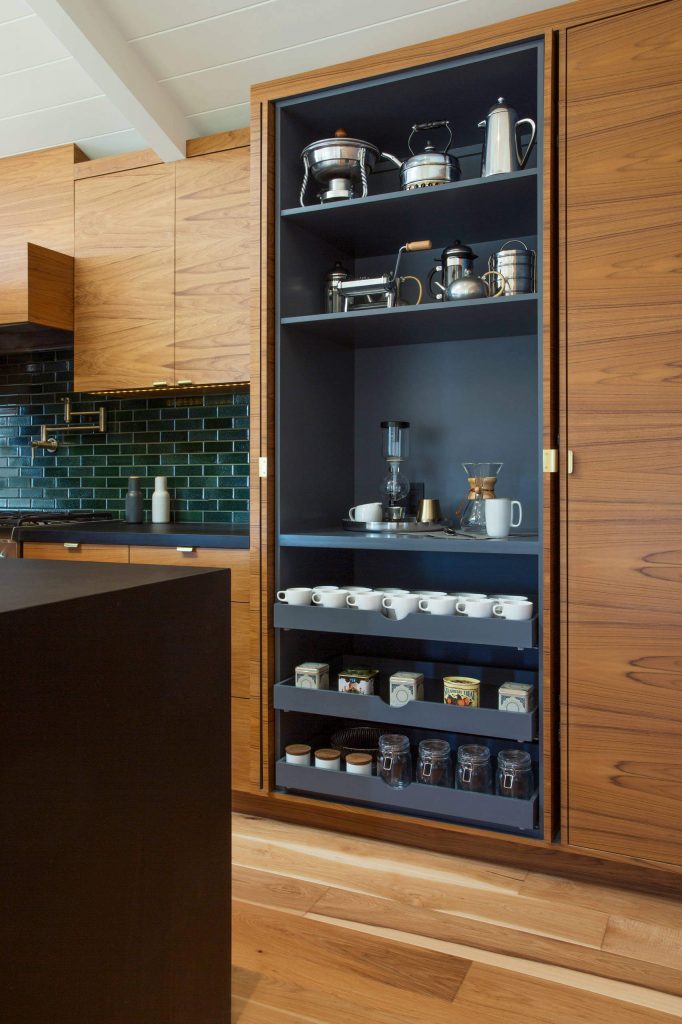 14. Lovely walnut cabinets in this midcentury modern kitchen open to reveal a dramatic black-painted coffee station with custom pullout drawers. Space was designed by Peninsula Modern.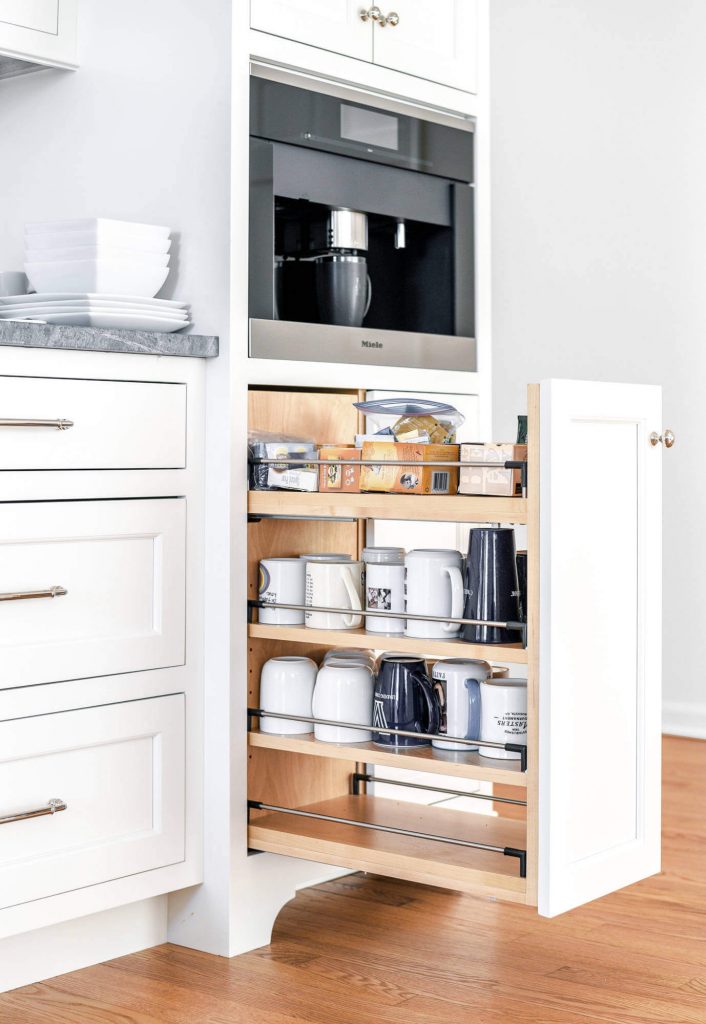 15. The custom pullout drawer below the built-in coffeemaker in this Philadelphia kitchen was added to store a collection of coffee mugs. Space is by Jarrett Design.
Source: houzz.com/magazine