Porch Decor – Embracing easy summer living can be as simple as spending time each day on your front porch.
There is something utterly relaxing about hanging out on the porch, whether it's to sip morning coffee or unwind at the end of the day — and then there's the added perk of making your neighborhood feel warmer, friendlier, and more connected.
Make your porch a place you can't wait to spend time on with these 10 simple, beautiful ideas.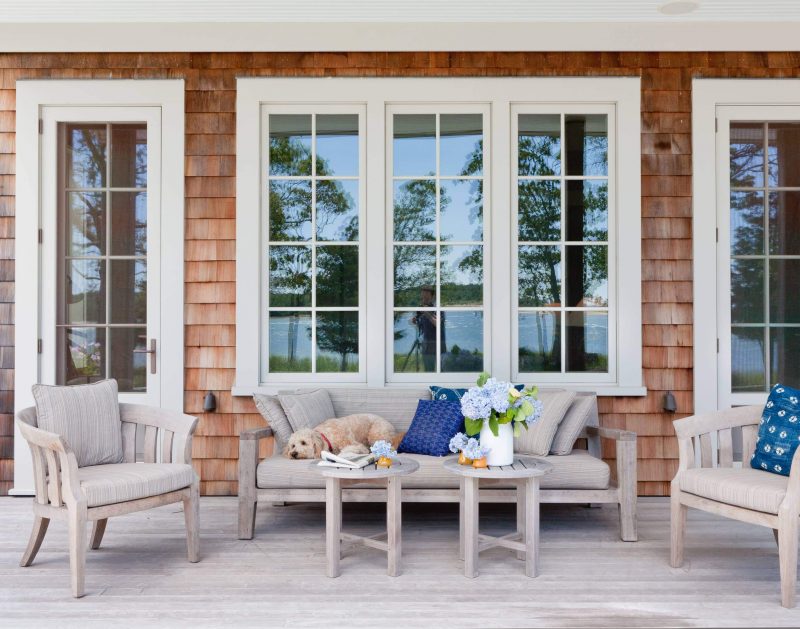 1. Channel the Hamptons
Natural wood, sandy beige, and blue make a classic beach house combination that works anywhere.
Unfinished teak furniture fades to sandy gray as it weathers, and it looks just right with indigo and linen-hued cushions and cut hydrangeas.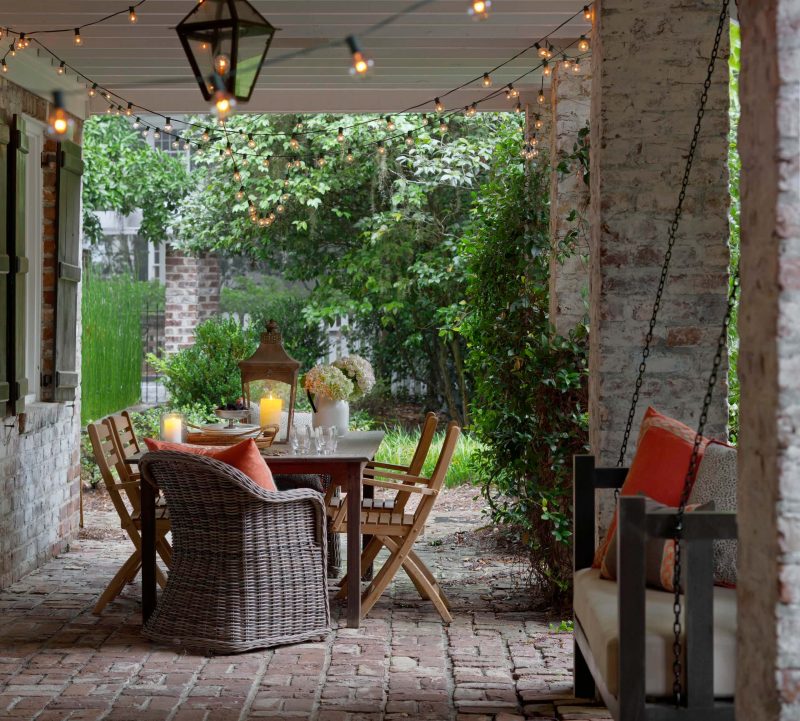 2. Set up an Outdoor Dining Space
Eating al fresco is even more pleasant when you've taken care to make your space as comfy as possible.
Start by using a table as big as will comfortably fit on your porch — ample room is best for leisurely meals. Add plump cushions to chairs, line your table with lanterns and hang string lights overhead.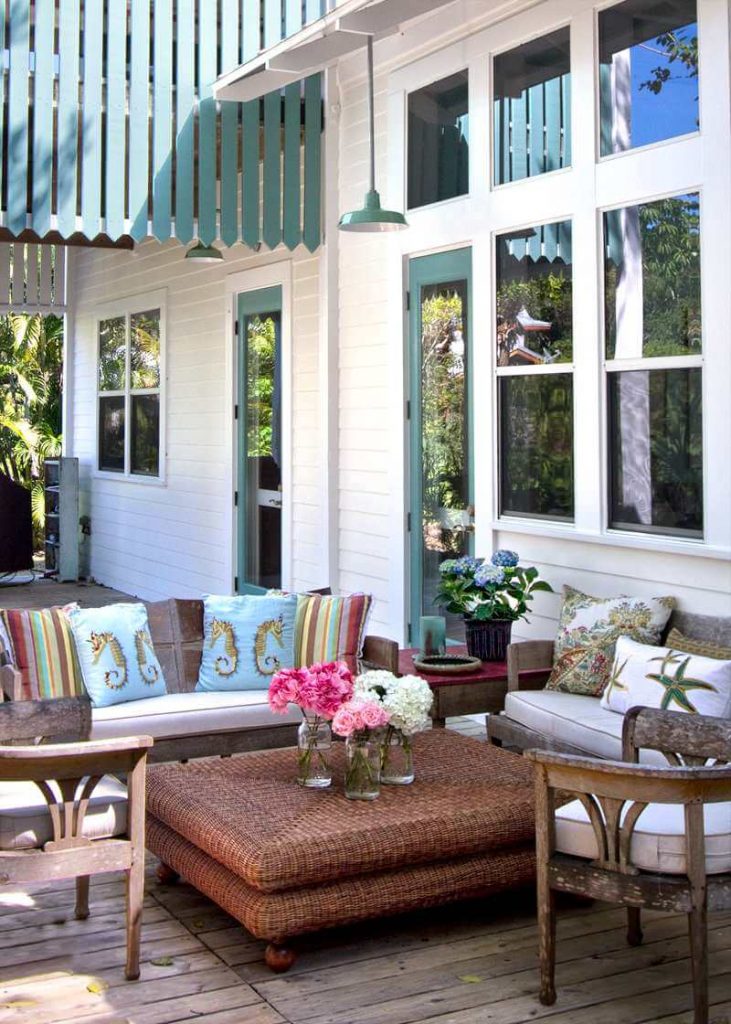 3. Bring Color Outside With Cut flowers
The next time you are cutting blooms from the garden or scooping up a market bouquet, why not take a few extra for the porch?
Vases of flowers or even a small posy would be unexpected and totally charming on the porch — you can sit and appreciate the blooms as you sip your morning coffee.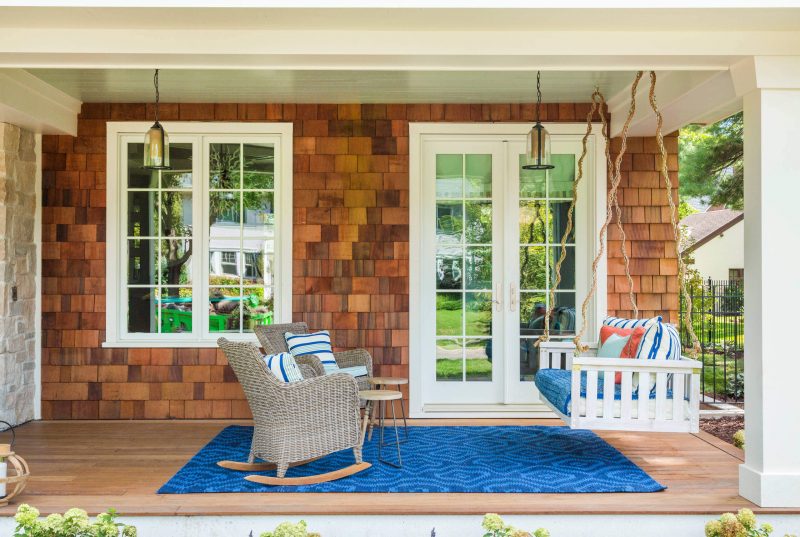 4. Hang a Porch Swing
Just looking at a porch swing invites relaxation. And swinging on one while daydreaming on a summer afternoon is even better.
Be sure to get help safely hanging your swing so it has the proper support.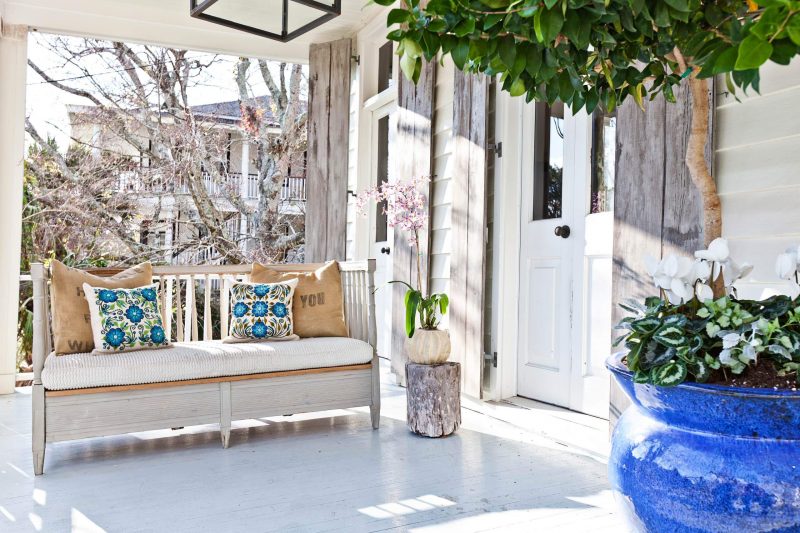 5. Repurpose and Refresh
Take advantage of a free weekend to spruce up your porch with a few creative projects.
Fashion a stump into a plant stand, give your porch floor a coat of color, or pot up a summer container garden.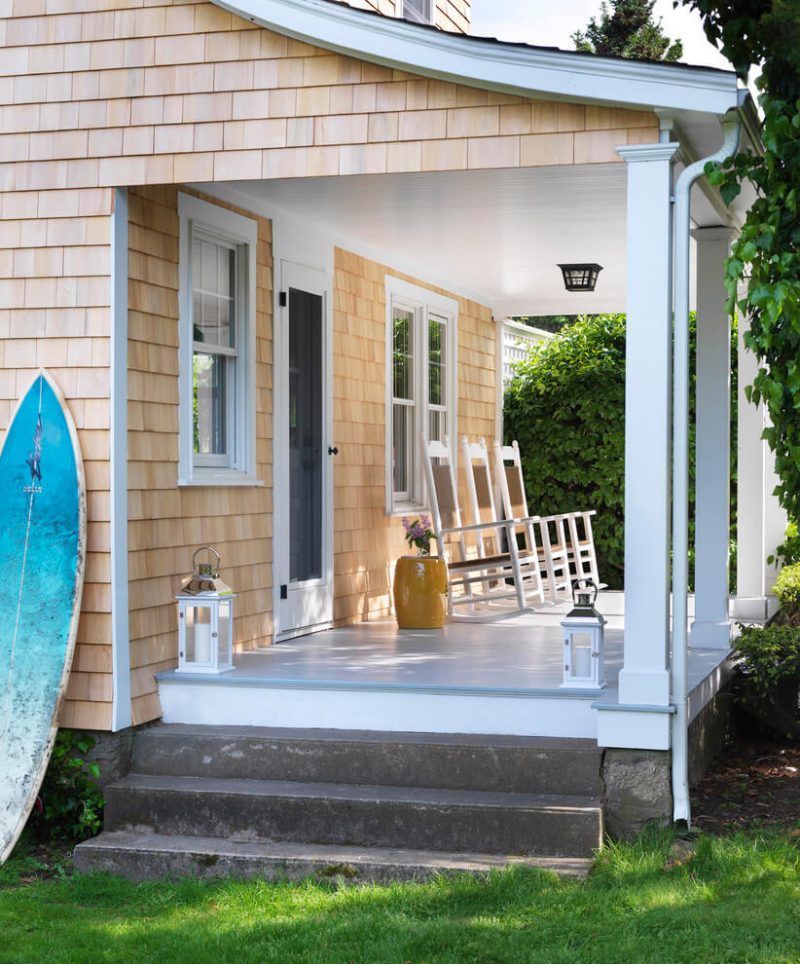 6. Display Summer Gear
Prop up that surfboard, screw in a few hooks to hang wet beach towels on and toss sandals in a basket by the door.
By giving your most frequently used summer items home, you will make things easier on yourself and create instant decor.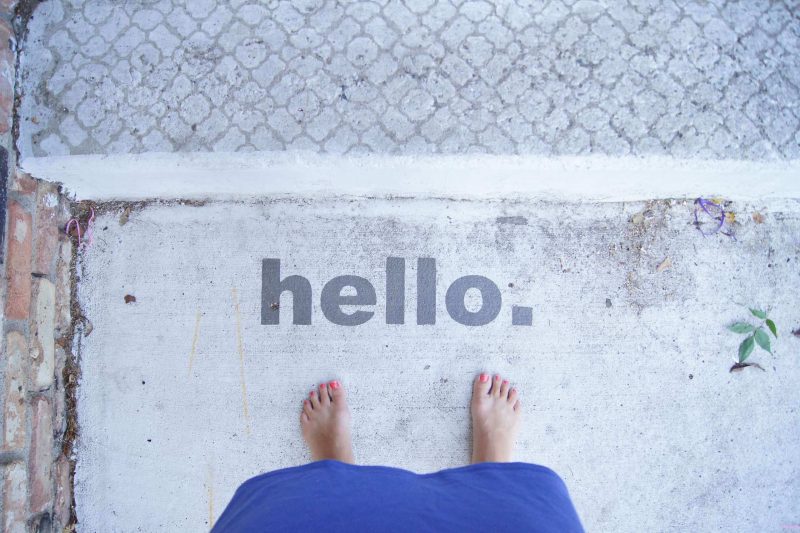 7. Stencil a Message
Eschew the typical welcome mat in favor of something more creative: words stenciled directly on the ground.
Paint words on the steps, front walk, or porch floor for a personal touch.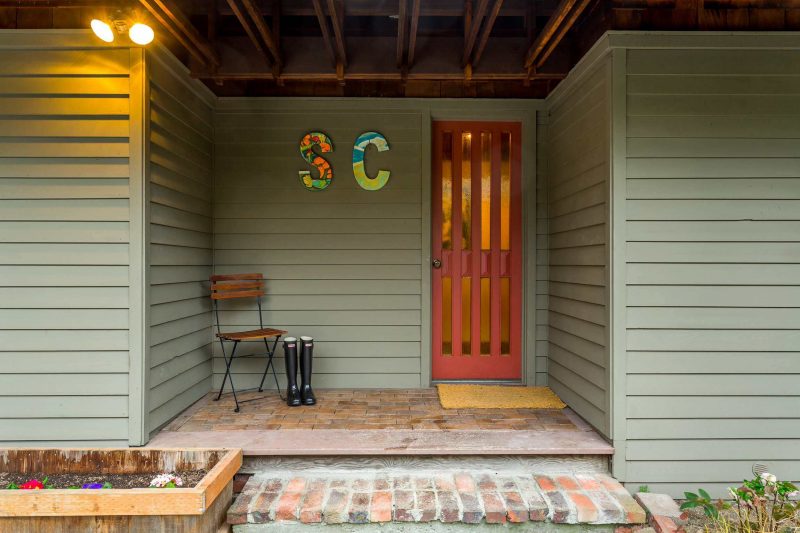 8. Monogram It
Oversize monograms are a fun way to set your house apart from the neighbors'.
Embellish plain letters from the craft store or keep an eye out for vintage letters made of metal or wood. Don't want to use your initials? Display the abbreviation for your city instead.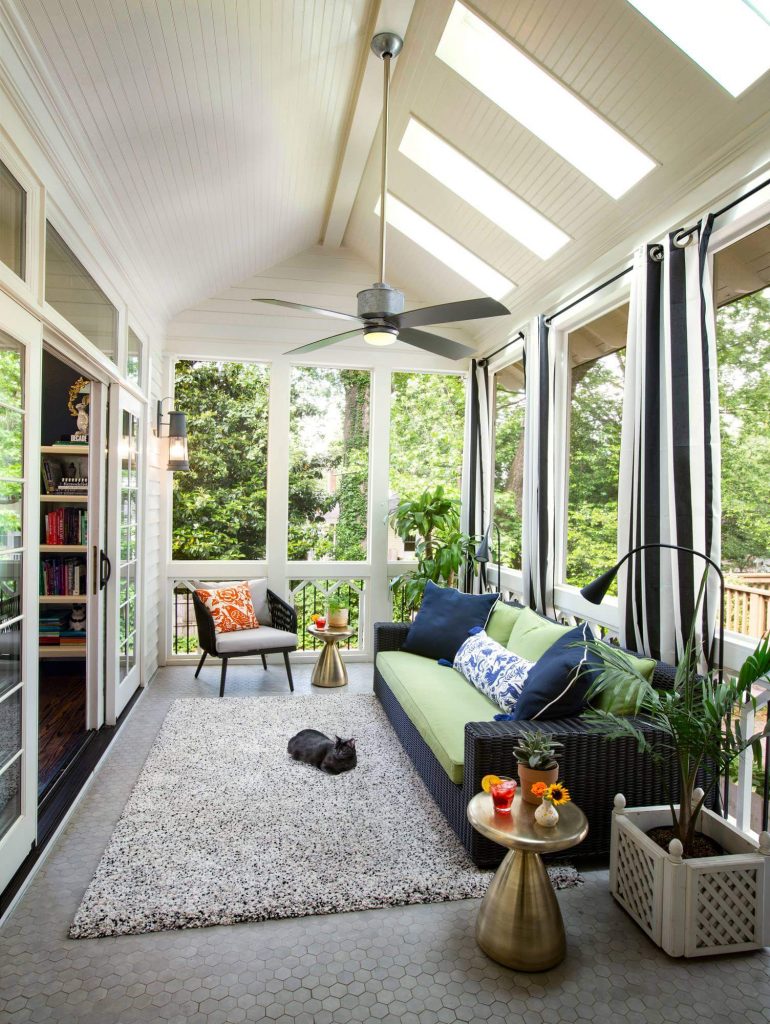 9. Cool Down
If the sun and heat are keeping you from enjoying your porch as much as you could, an outdoor ceiling fan or a set of outdoor drapes could help.
Bonus: The moving air from a fan can help discourage mosquitoes, too.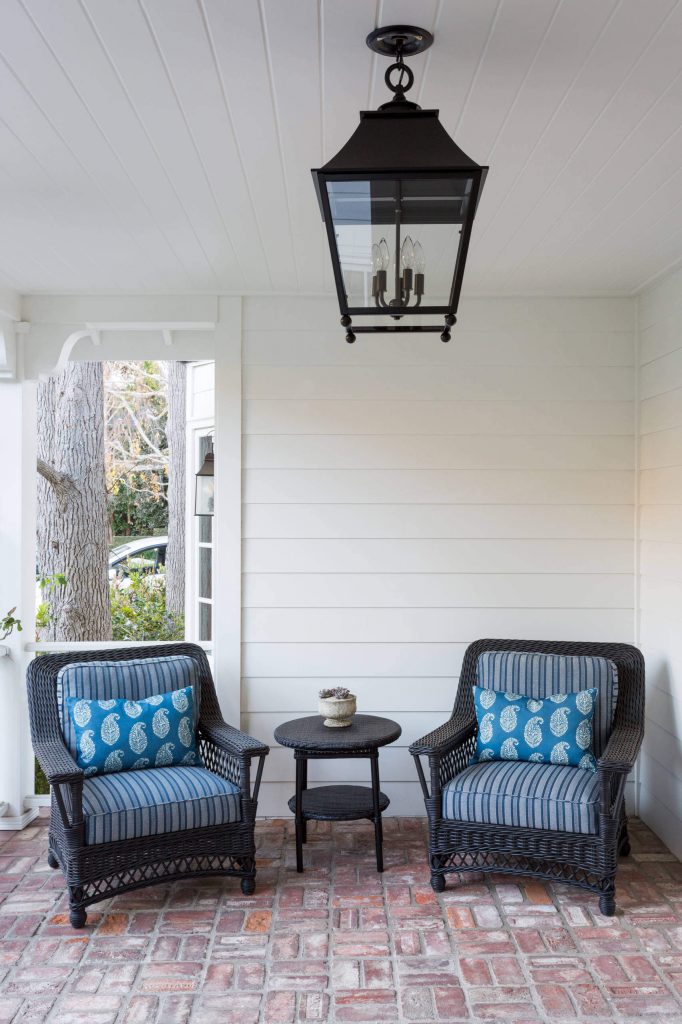 10. Create a Cozy Spot for Two
Instead of letting it sit unused, fill that small nook or awkward corner with a pair of chairs and a small table.
Bring out coffee in the morning, a book and iced tea in the afternoon, or nosh and a glass of wine as the sun dips in the evening.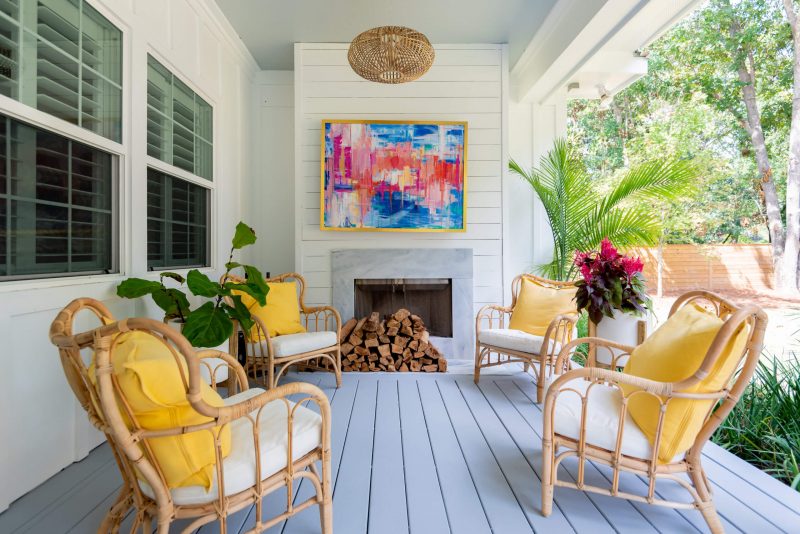 What is your favorite way to use your porch in the summer? Share in the comments.
Source: houzz.com/magazine