Now more than ever, people are looking for ways to stay fit and healthy at home.
While some of the most popular home gym photos this past winter are aspirational (an indoor basketball court with a climbing wall, anyone?) and others are more functional (a home gym that doubles as a guest room), all of them are sure to keep your heart rate up and your spirits high.
Here's the top 10 of the most-saved home gym photos so far this year.
1. Beach Retreat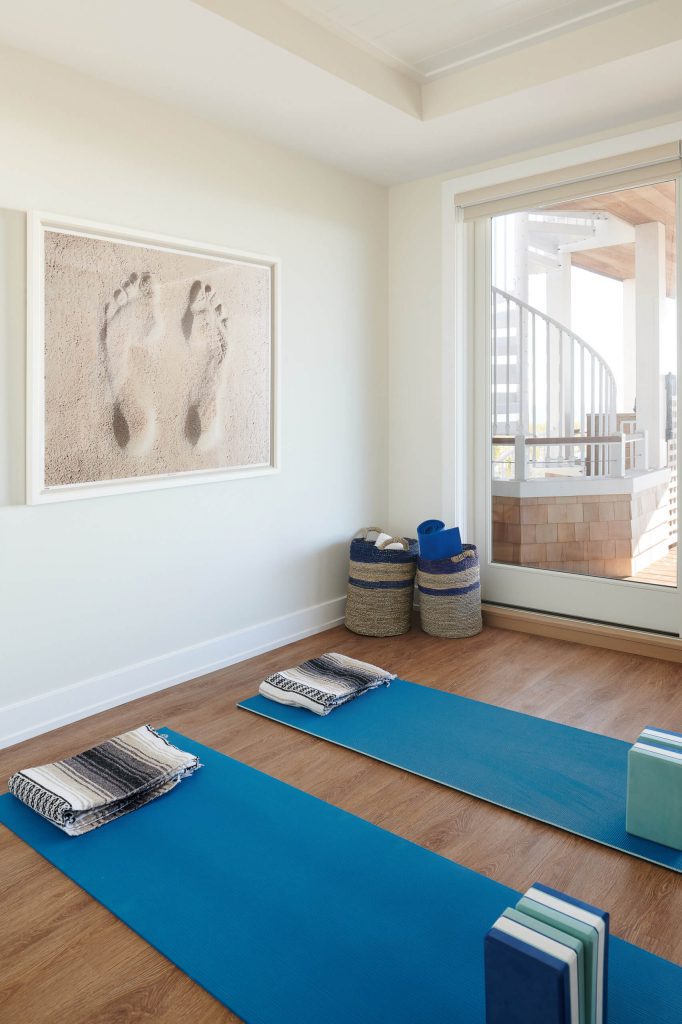 The most-saved home gym so far this year is a minimalist retreat that's hard to resist.
The light-filled New York space by Serenity Design includes a pair of yoga mats and foam blocks atop a warm wood floor.
2. B-Ball and Wall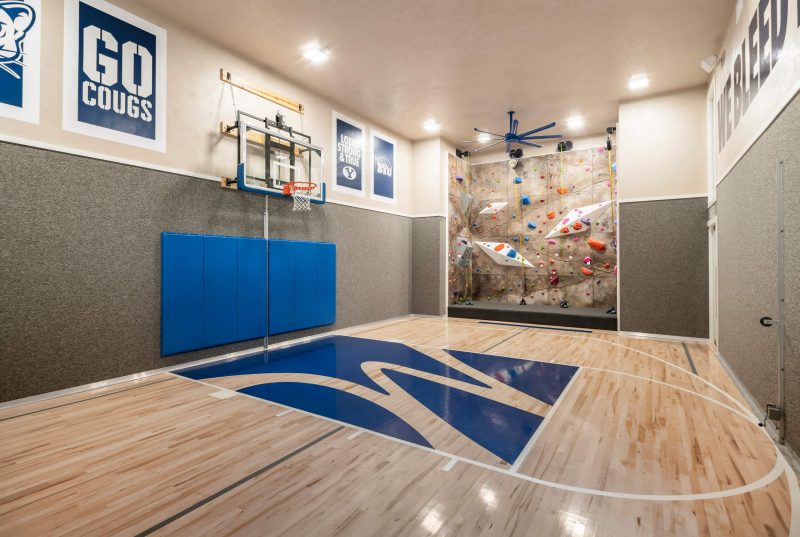 For the sports and fitness fan with a big budget, this Salt Lake City house by Magleby Construction is truly an inspiration.
The newly built house features an indoor basketball court and a climbing wall.
3. Fit and Cozy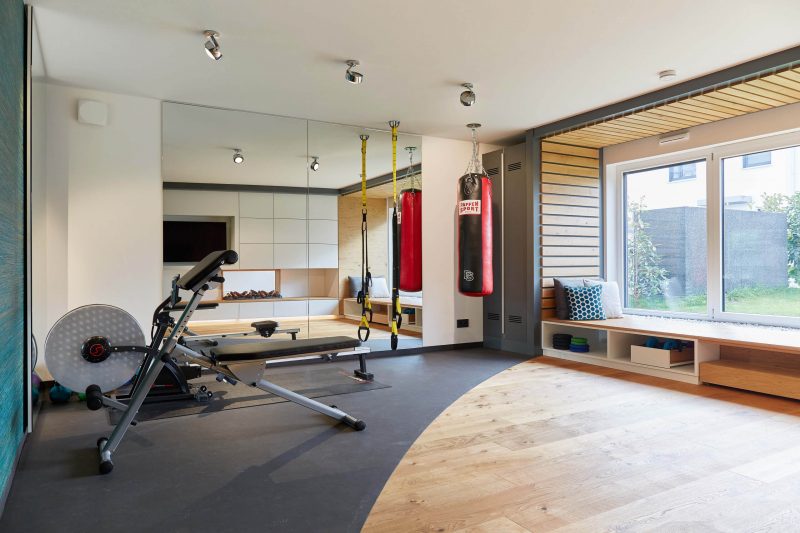 A windowed alcove wrapped in slatted wood and a gas fireplace (seen in the mirror's reflection) adds a warm and cozy touch to this home gym in Frankfurt, Germany, designed by Birgit von Moltke InnenArchitektur.
4. Muscles and Massage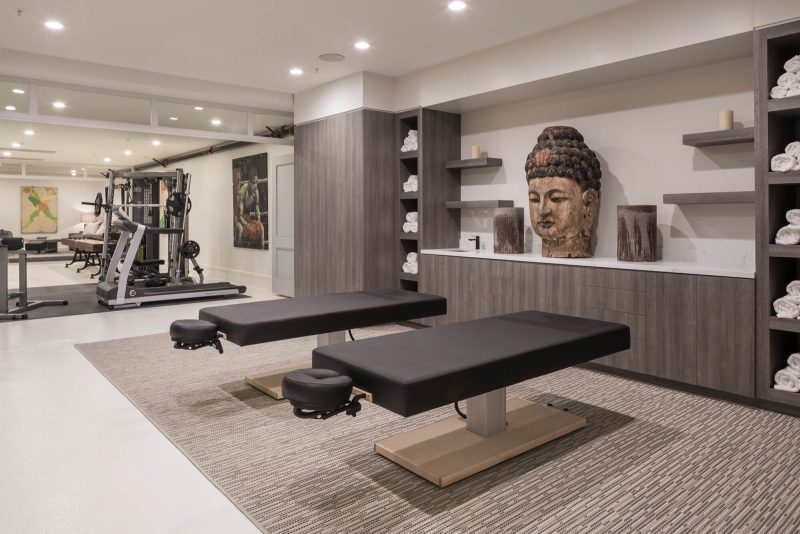 This San Francisco home gym by Periana Architecture features all the amenities of a world-class gym.
A large weight area on one side of the gym is for building muscles, while a pair of massage tables on the other side helps keep those muscles loose and relaxed.
5. Ballet Bar Beauty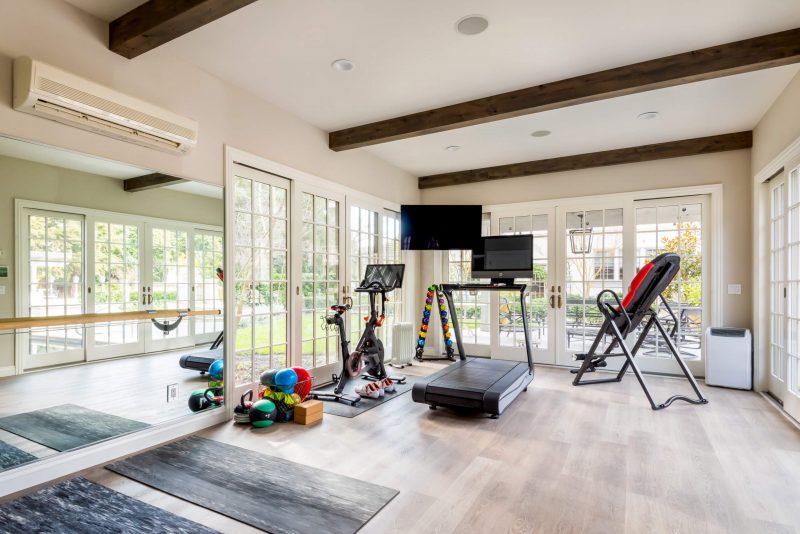 Whether you're an aspiring ballet dancer or just looking for a good stretch, adding a ballet bar to your home gym is a great way to keep limber. Young and Borlik Architects designed this stylish home gym in San Francisco.
6. Garage Gym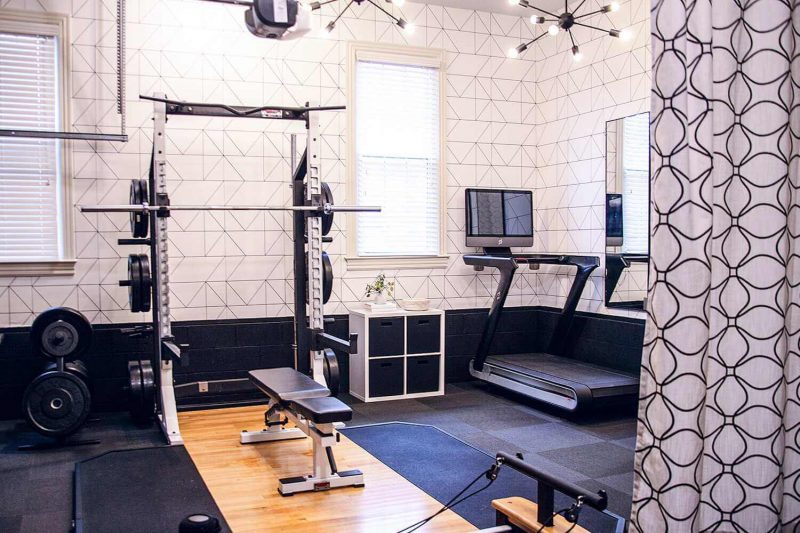 The team at Haven Floors helped these Nashville homeowners convert their garage into a home gym. The 100% polyester floor tiles are ideal for easy cleanup.
The contemporary wallpaper and pair of Sputnik-style chandeliers finish off the new look.
7. West Coast Views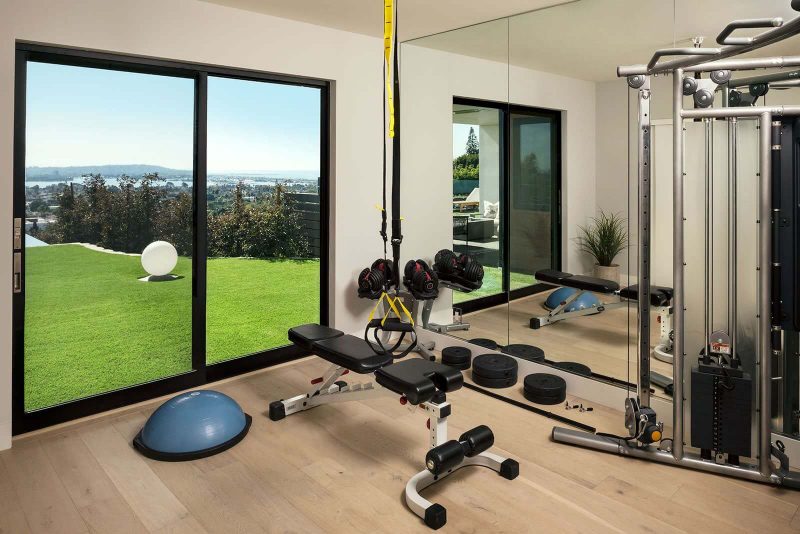 Not to be outdone by the previous home gym, this workout space in a San Diego home takes advantage of the dramatic Pacific Ocean views seen through the sliding glass doors.
Space was designed by the team at Oasis Architecture & Design.
8. East Coast Views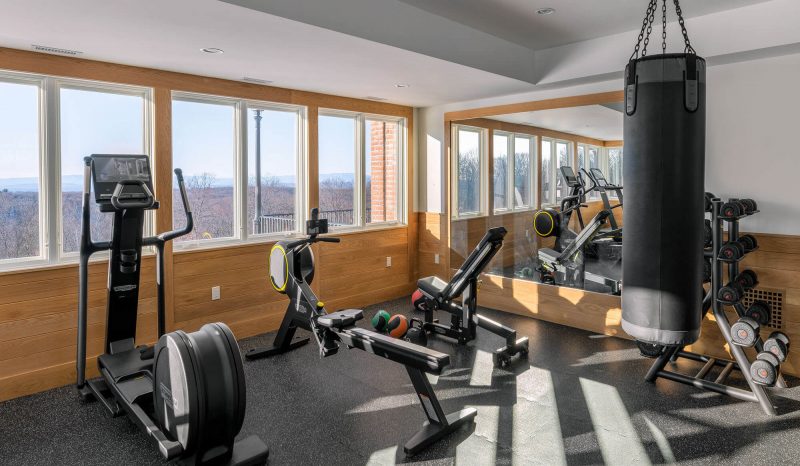 The owners of this home gym in New York positioned their elliptical machine and rowing machine to take advantage of the breathtaking views of the Hudson Valley out the windows.
The workout space was designed by the team at Crisp Architects.
9. All the Amenities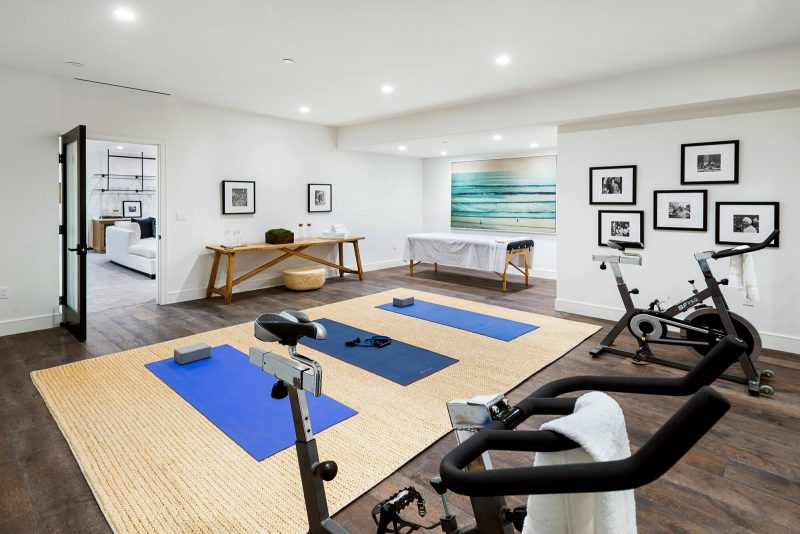 This Los Angeles home gym designed by the team at Hamilton Architects features a bevy of amenities, including a pair of stationary bikes, a large open floor for stretching and yoga, and even a massage table set up in the alcove.
10. Double Duty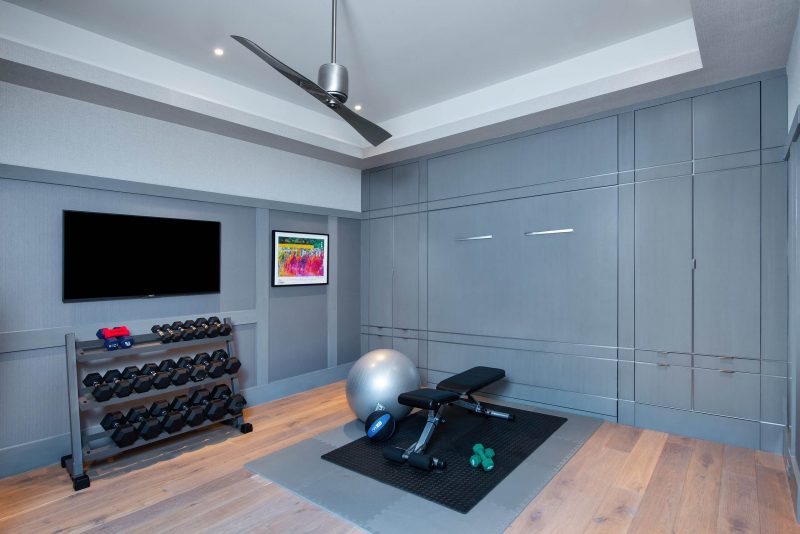 The gym in this newly built Miami home by Kukk Architecture & Design includes a weight rack, an exercise bench, and a flat-screen TV to take in some entertainment while working out. The room also features a custom Murphy bed that can be pulled down for overflow guests.
Tell us: How are you working up a sweat at home? Share your tips in the comments.
Source: houzz.com/magazine