Blue is a reliable choice for kitchen cabinets. It's a color that significantly departs from the typical white, gray, or wood cabinet choices and yet is still versatile enough to work with the tones found in many common materials and finishes.
Blue is a complementary color to orange, which encompasses the warm orangey tones found in many metal finishes and wood tones.
That means if you choose blue cabinets, you can be confident that things like brass and bronze plumbing and lighting accents, as well as wood floors, countertops, and accents, will assimilate beautifully.
Plus, depending on its undertones, blue can be serene and tranquil, fun and lively, or serious and dramatic. Here, six-blue paint colors show a range of possibilities for kitchen cabinets.
1. Deep Blue-Gray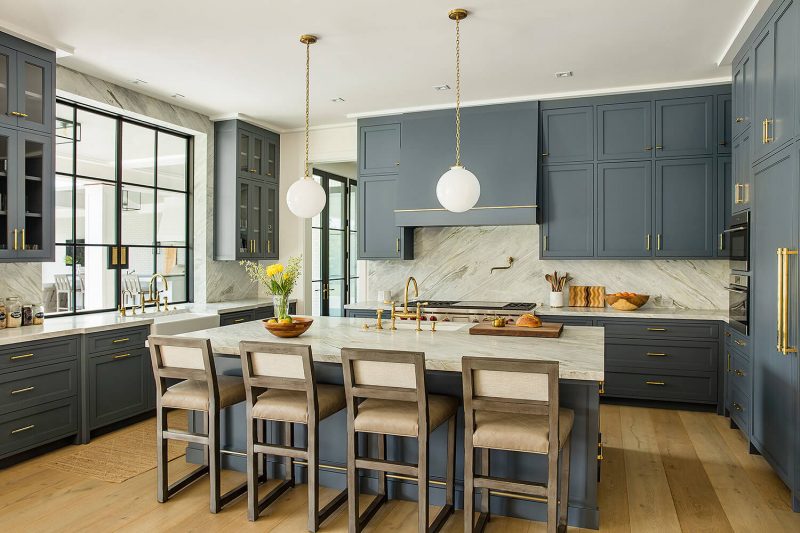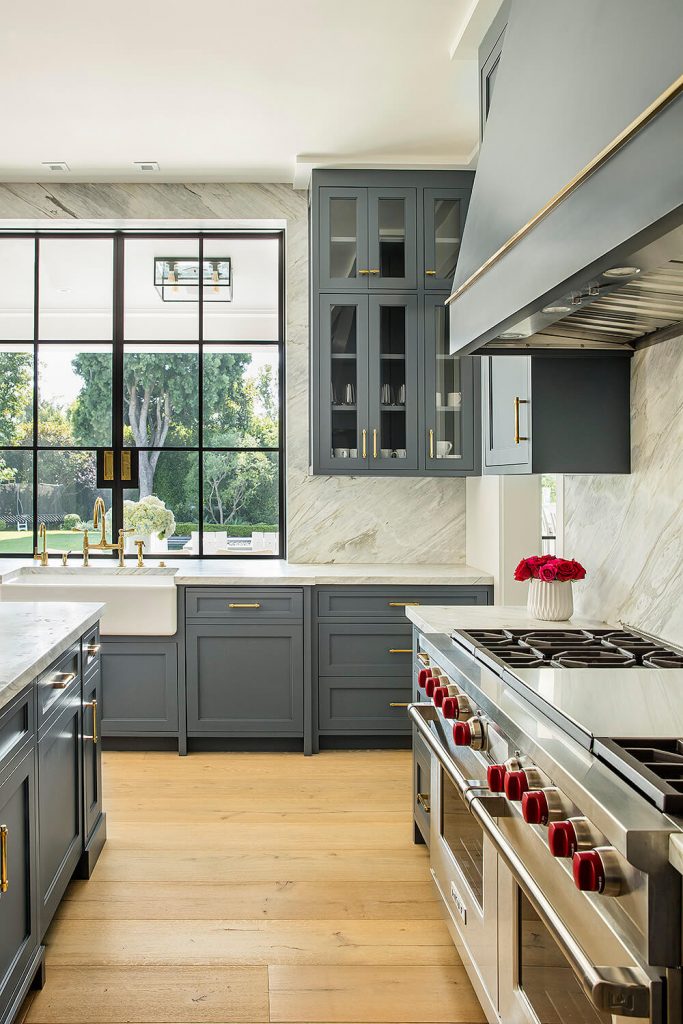 2. Dark Blue With Aqua-Green Undertone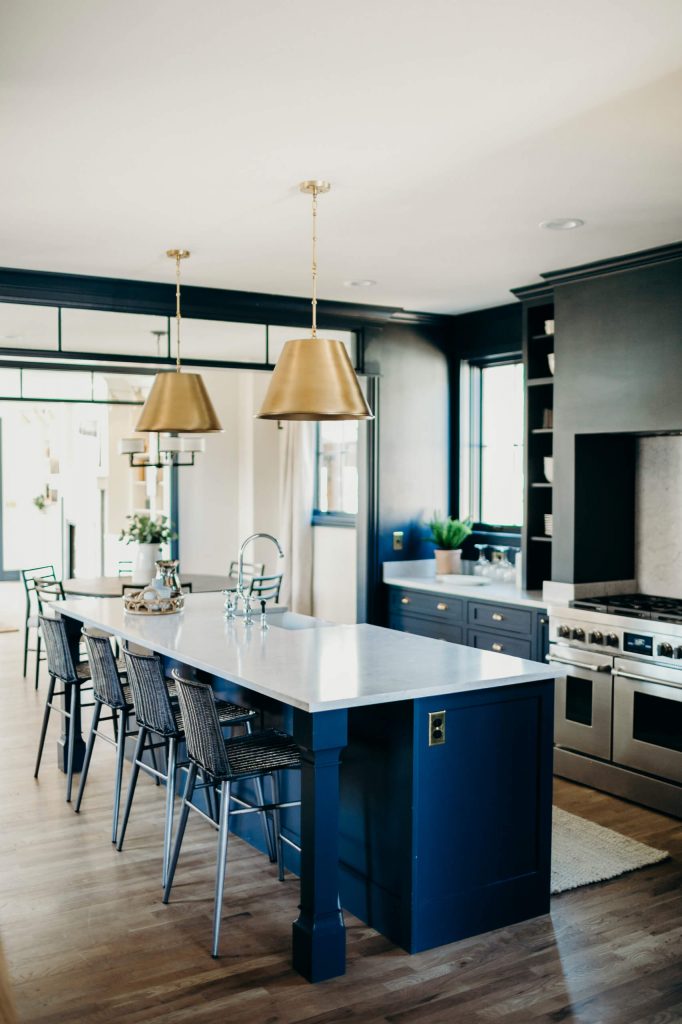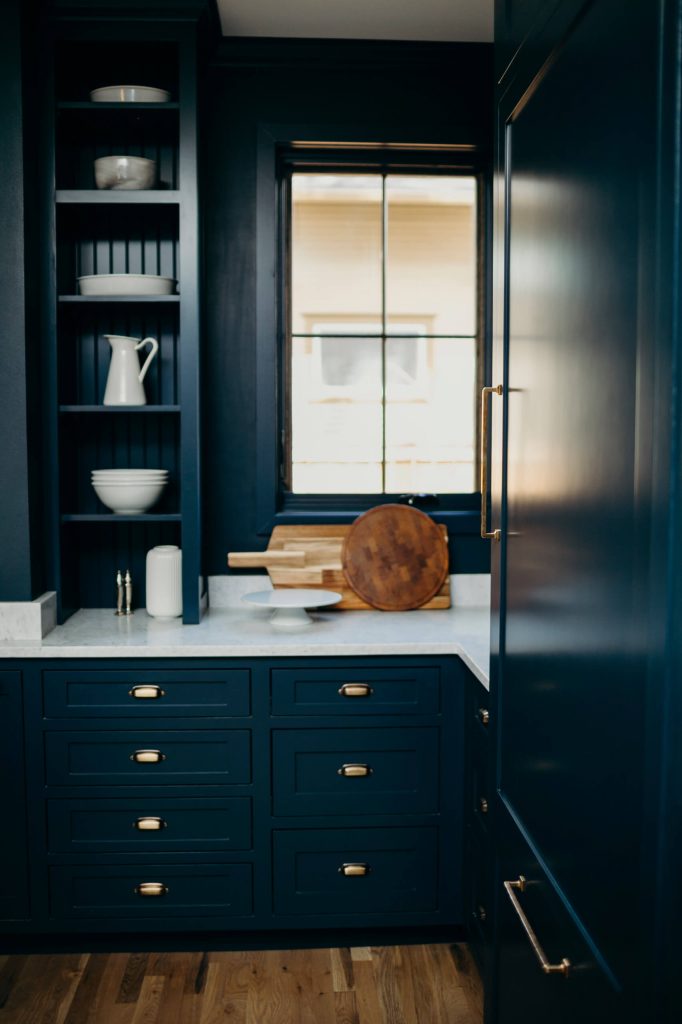 3. Dark Blue-Green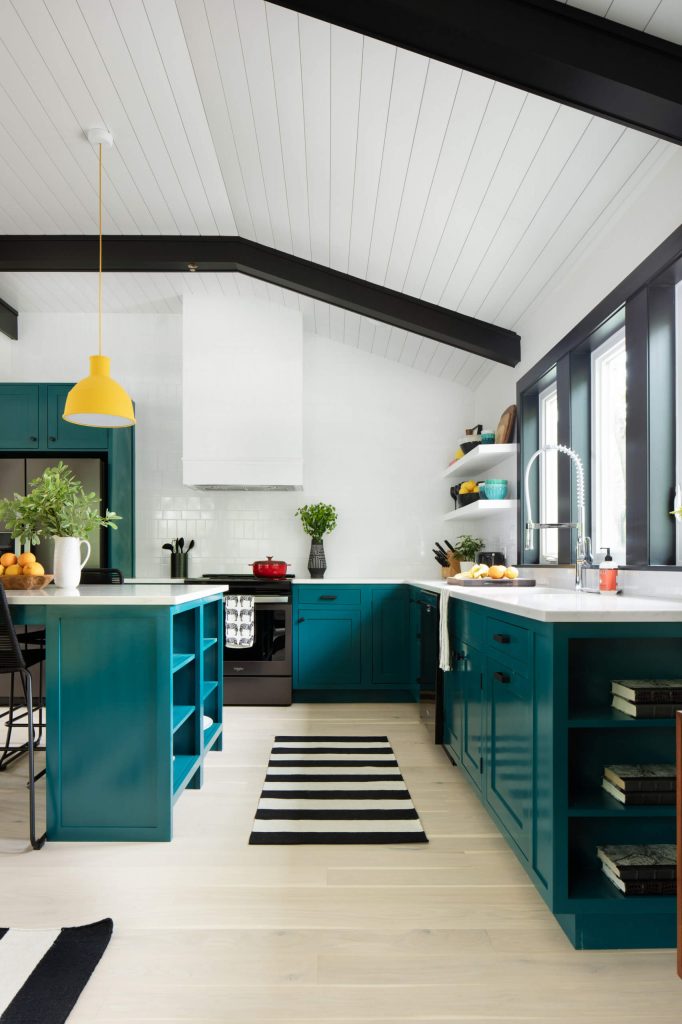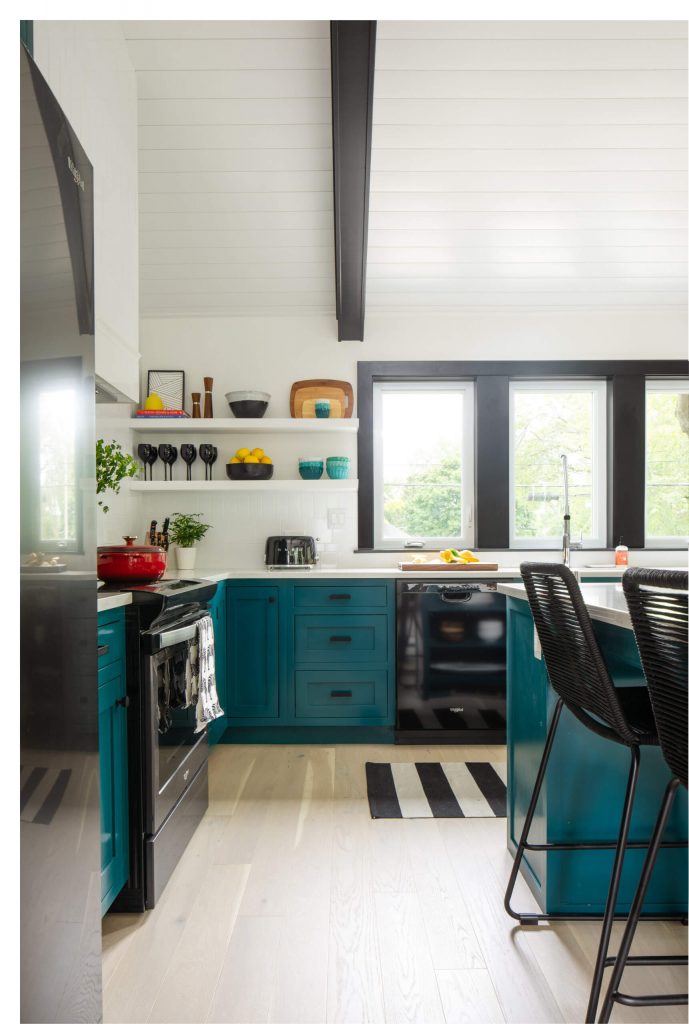 4. Aged Blue-Gray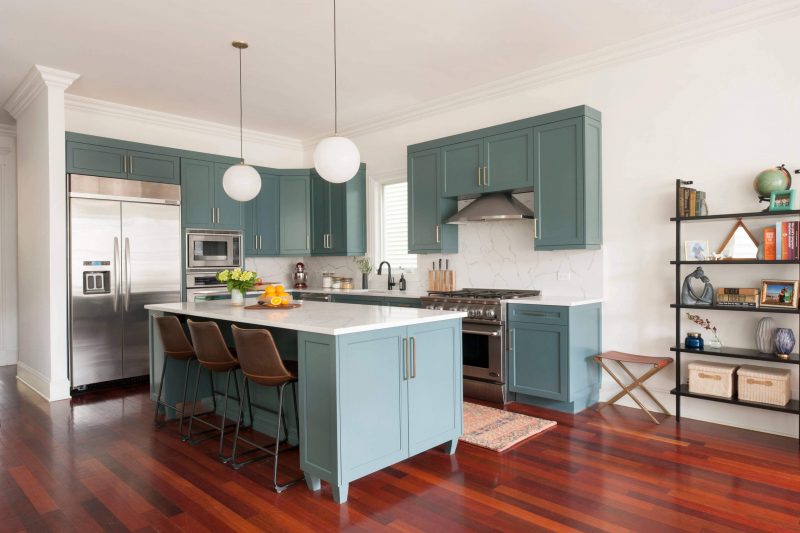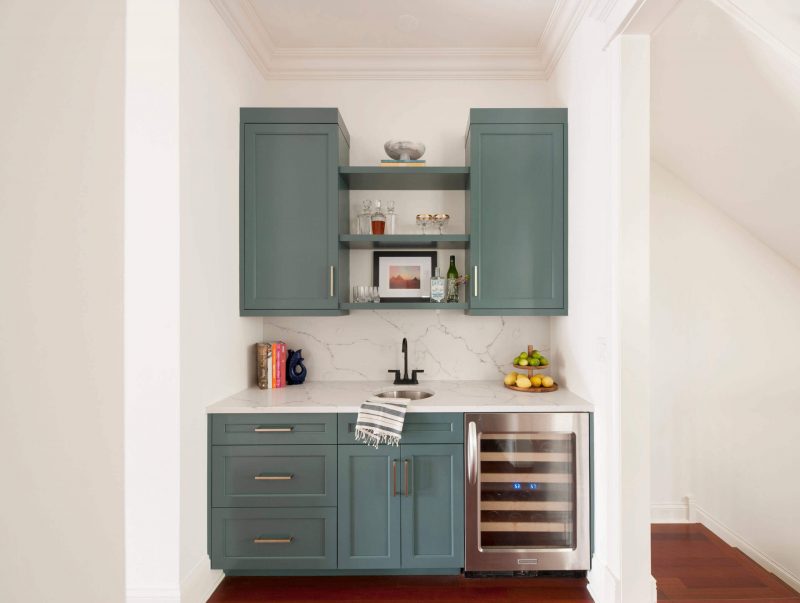 5. Subtle Navy With Green Undertone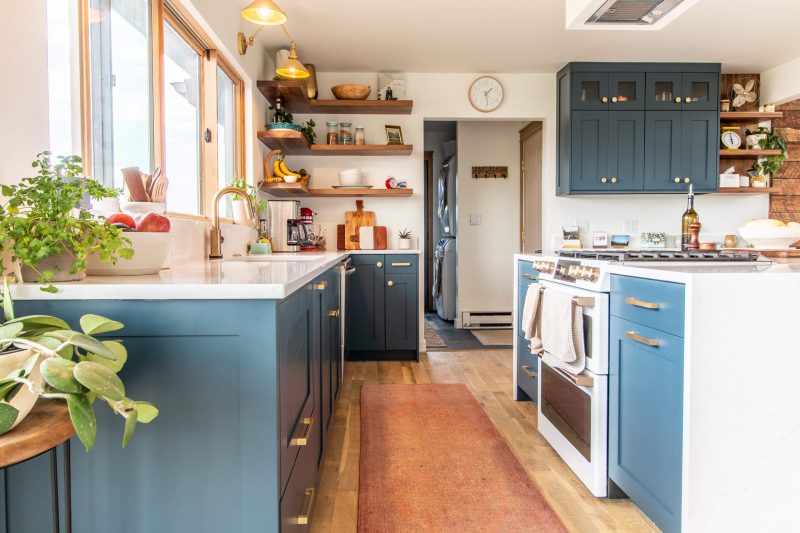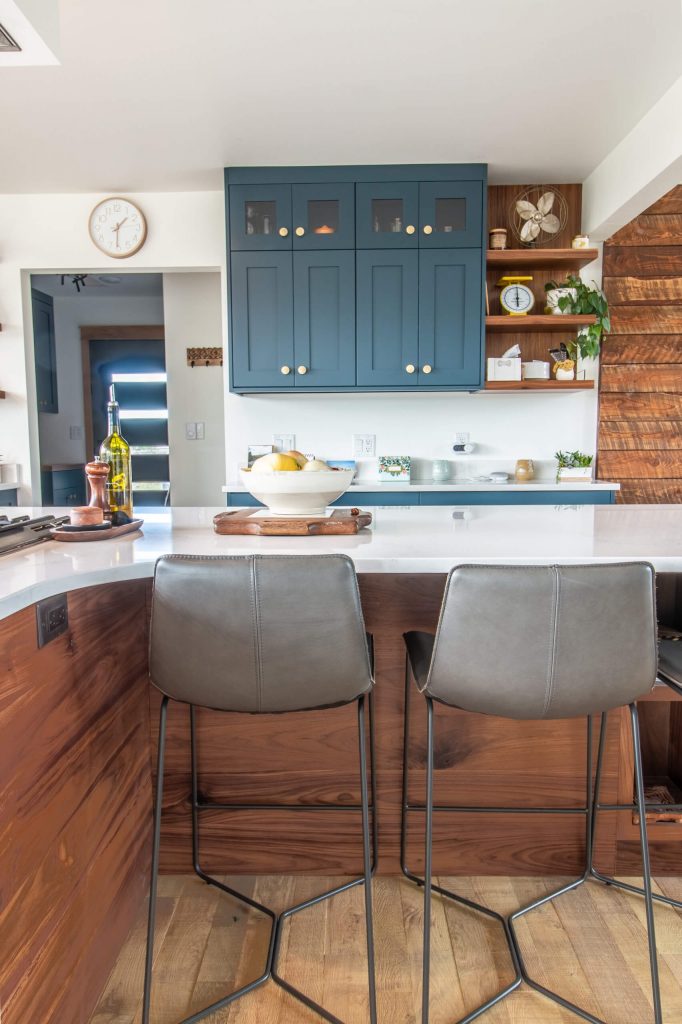 6. Deep Royal