"You have to risk going too far to discover just how far you can really go." — T.S. Eliot
When it comes to home décor, this sentiment certainly rings true. Going large scale at home can be very intimidating. However, you will never know if it will work if you don't take a risk. The benefit of making a big bold design move is that your space will thrill and amaze.
The potential pitfall of going too far is that you may have to pay a little extra for the demolition or an extra gallon of Kilz. At least you'll know where the line is for future reference.
Here's a look at some brazen designs; in each example, one fearless big move created a room that wows.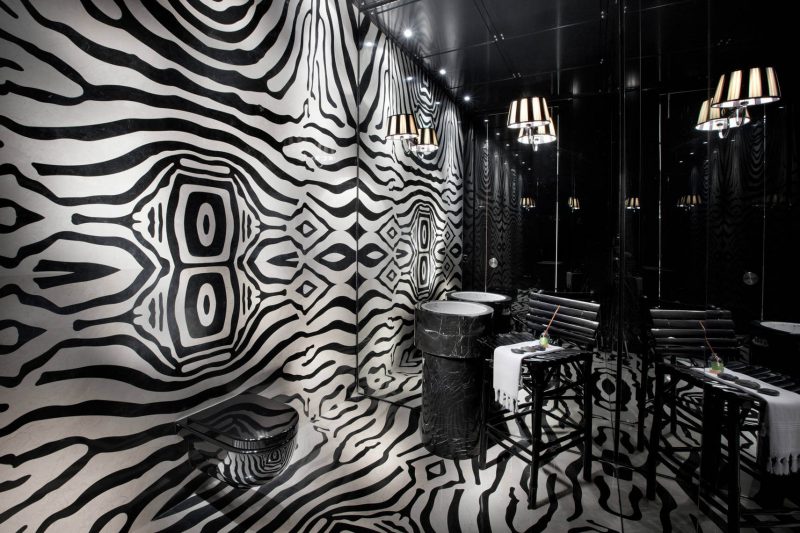 An over-the-floor and up-to-the-ceiling tribal design make using this powder room a unique experience. It even camouflages the commode. A powder room is a perfect spot for making a bold statement; it's closed off from the rest of the house and can be a fun surprise.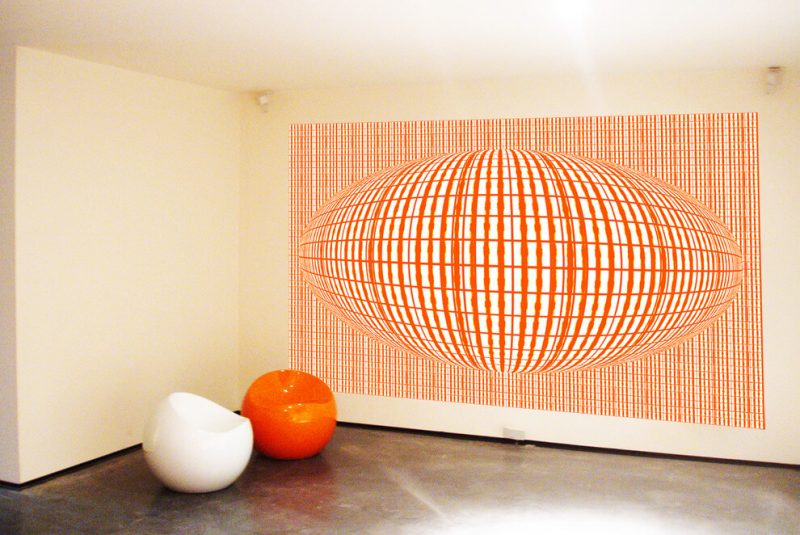 Belgian artist Charline Lancel creates large-scale artwork that commands attention and makes us take a second, third, and fourth look. This particular piece uses the Diasec process; the artwork is bonded to Plexiglas.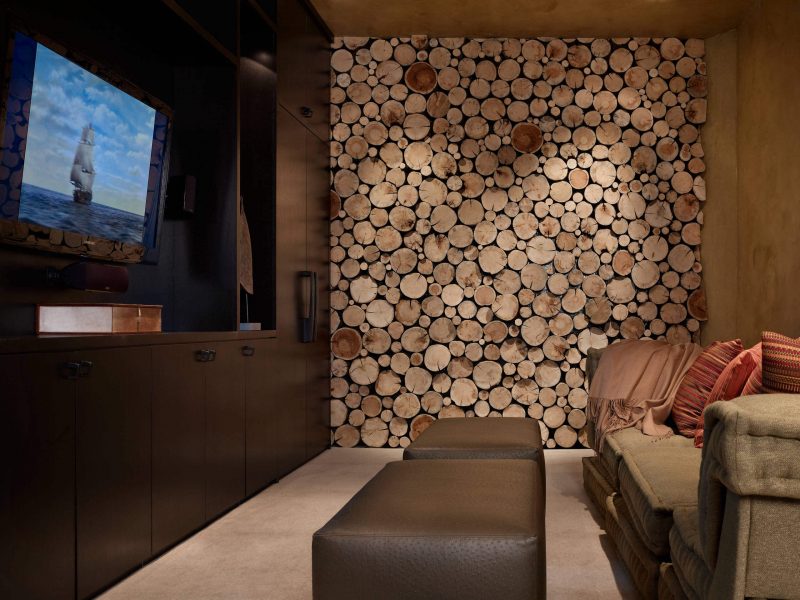 An accent wall of log slices provides a cabin feel in a contemporary way, giving this sleek media room a big dose of rustic flavor.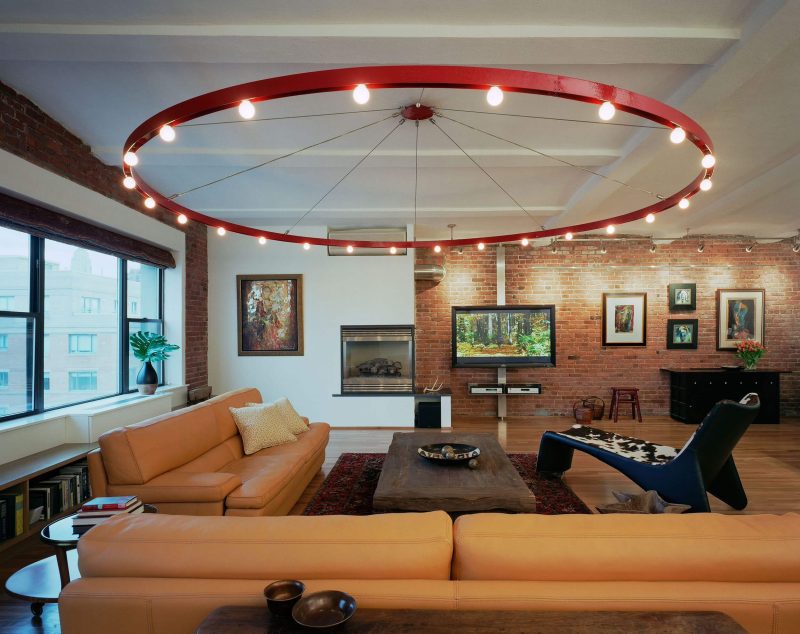 Overscale fixtures can help create rooms within an open space. This massive ring of lights hangs from the ceiling like a giant wagon wheel. Note how the large scale of the fixture helps define the lounging area within the vast, open floor plan.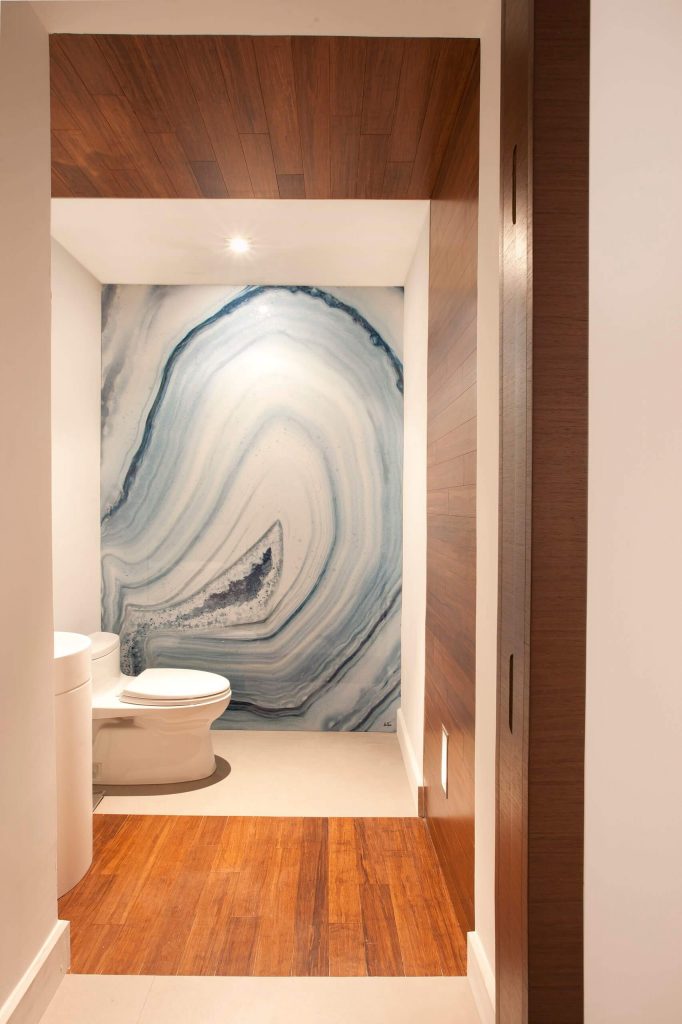 Slabs of stone are no longer just for counters. These gigantic pieces have gone vertical, creating stunning walls that wow.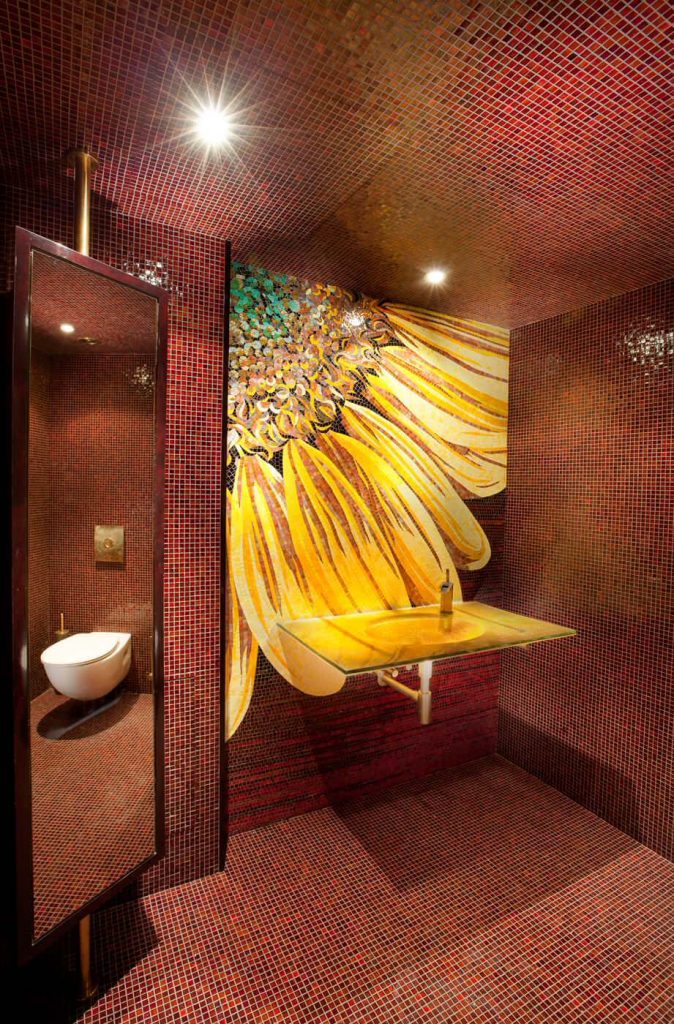 Another way to go large scale is to zoom in; a closeup of a sunflower is the focal point of this powder room. The fact that the walls, ceiling, and floor are all covered in the same tile makes the sunflower stand out even more.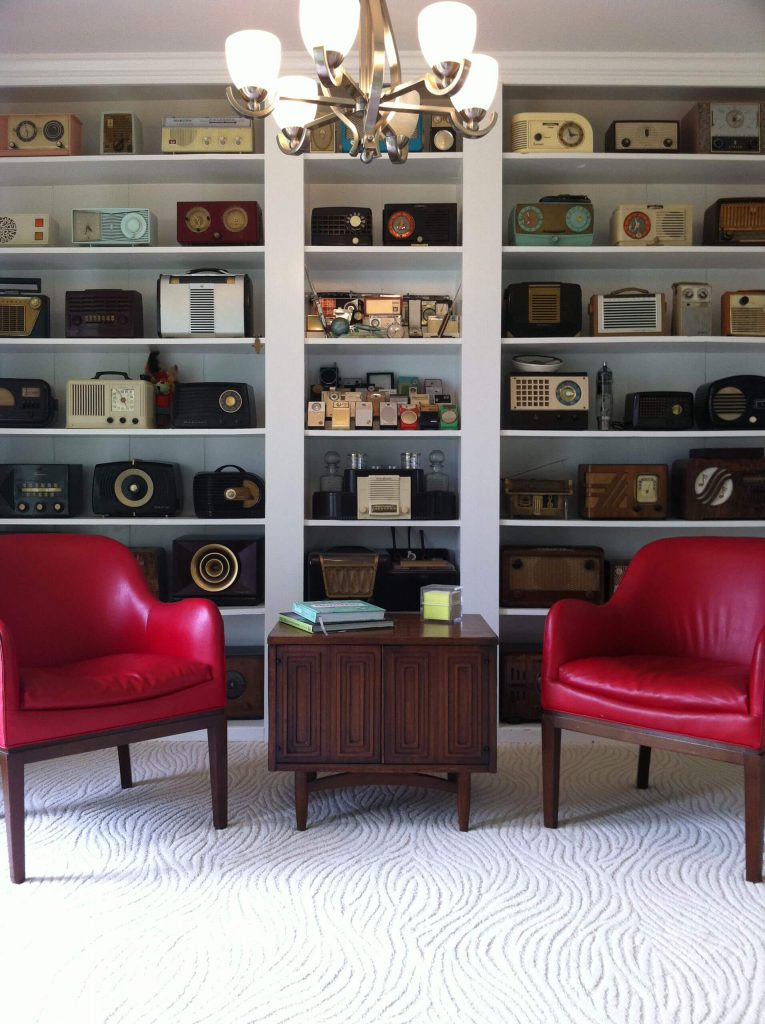 When it comes to large collections, keeping things uncluttered is all in the composition. This room displays a slew of vintage radios in an interesting yet orderly way. The streamlined shelves and spacing keep it from looking like a hodgepodge.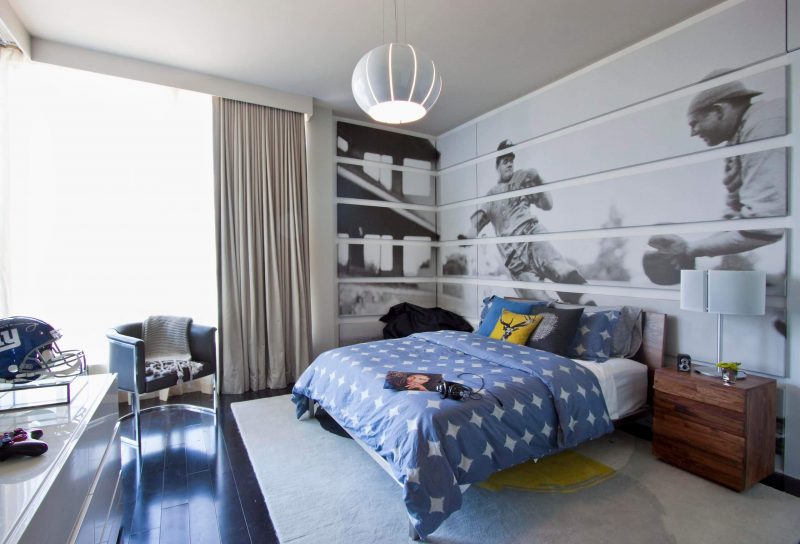 This wraparound wall mural is a sports enthusiast's dream. Using a black and white image as well as breaking it up into slats keeps things stylish and contemporary.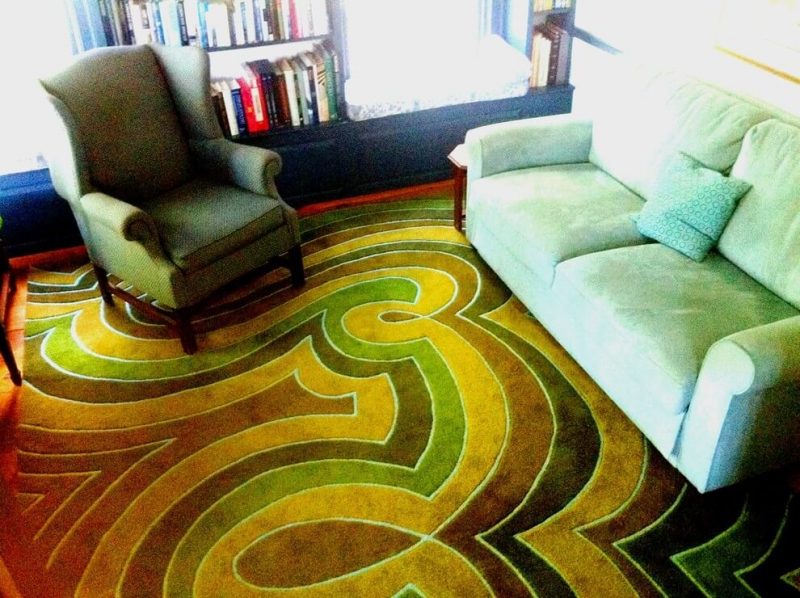 Going big is not limited to the walls. A bold rug design grabs attention in this room and becomes a work of art.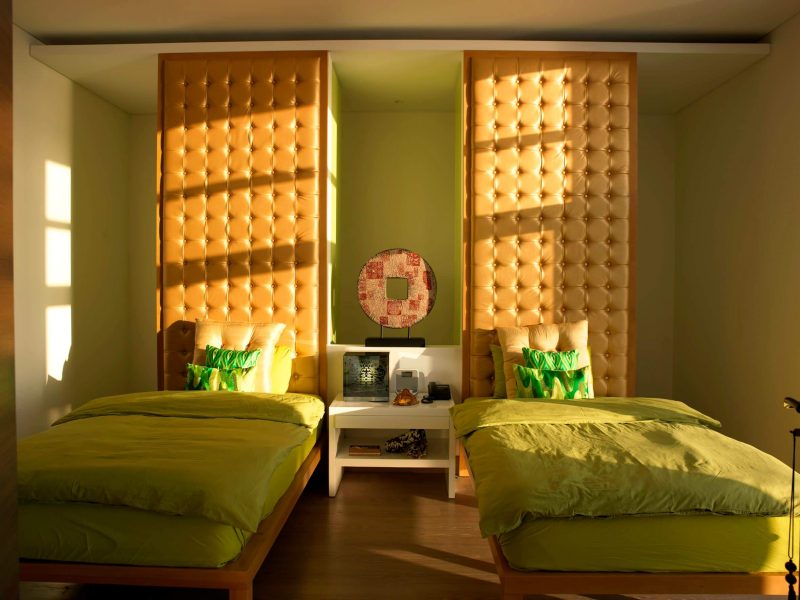 Think beyond expected proportions when you want to add excitement to a room. For example, floor-to-ceiling headboards draw the eye way up in this bedroom. Bonus: Closet storage can lie behind the headboards.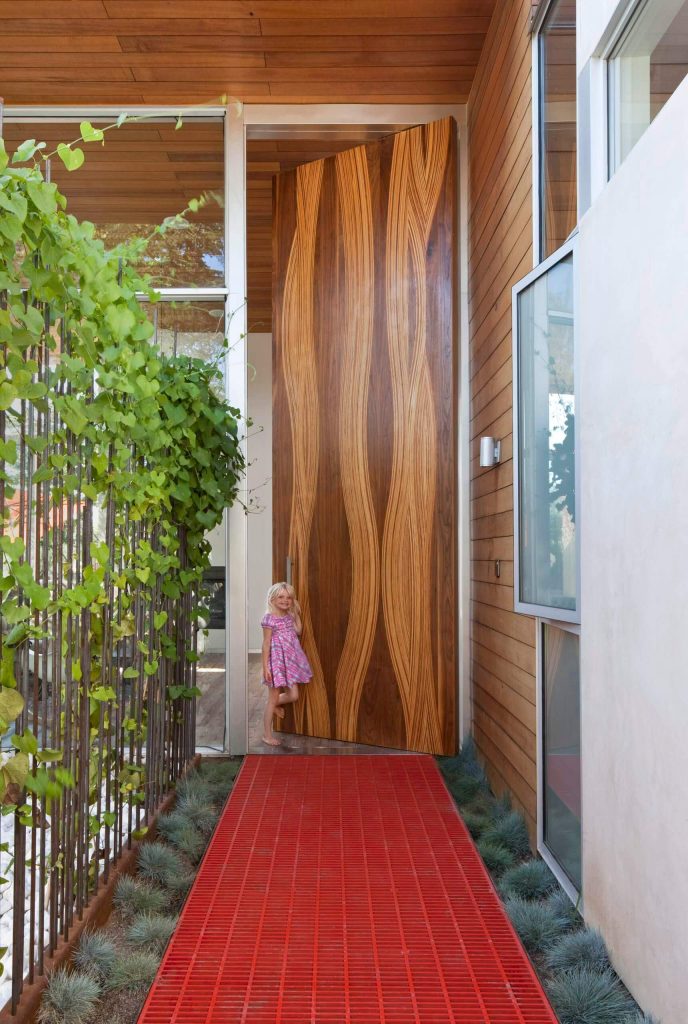 Using a child as a scale model makes this oversize door look even larger than it is, but even so, this is one tall entrance. A door this size takes full advantage of the beautiful grain patterns. It needed to be this big for the pattern to hold its own against the uniform wooden planks around the rest of the home's facade.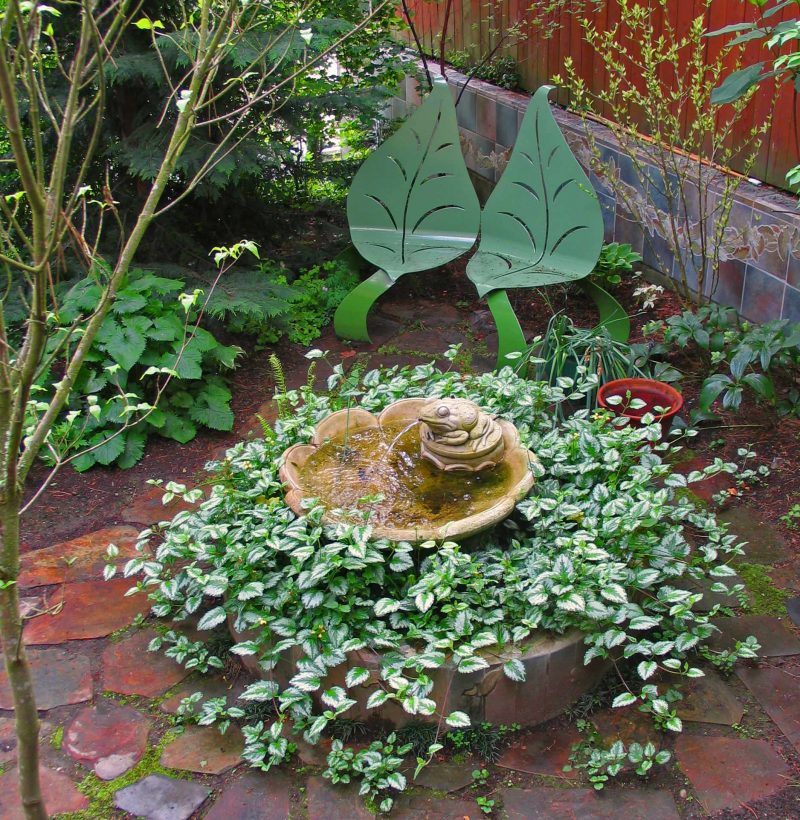 Giant leaves provide whimsical seating in this charming garden.
10 Interior Stylist Secrets Revealed
It happens to the best of us. Even professional designers get stuck at times when putting the final touches on a design job. We take a moment, stand back from our work and fuss with this detail and that one until everything is perfect — at least in our eyes.
Homeowners are often thrilled with the results long before we're complete, which is encouraging. But how do designers finally find their groove and complete the job? We employ the same concepts photo stylists use when they finesse spaces for portfolios and magazine spreads.
So when you hit a design dilemma when something just isn't right, try one of these 10 stylist secrets.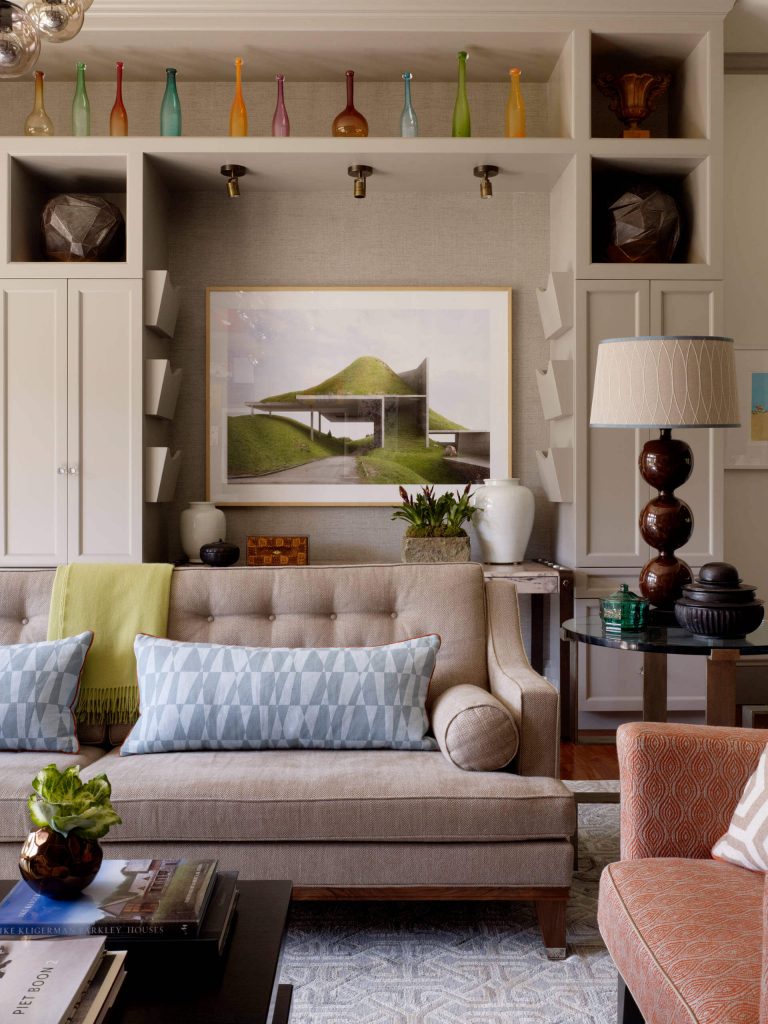 1. Photograph your room in slices. Seeing the room in a photograph provides you with a more objective look, like seeing it in a magazine. Your eye becomes more critical, and needed adjustments become more obvious.
For example, by looking at the living room from this angle, the designer may have felt the need to add glass bottles at the top of the shelf to continue the color to the ceiling.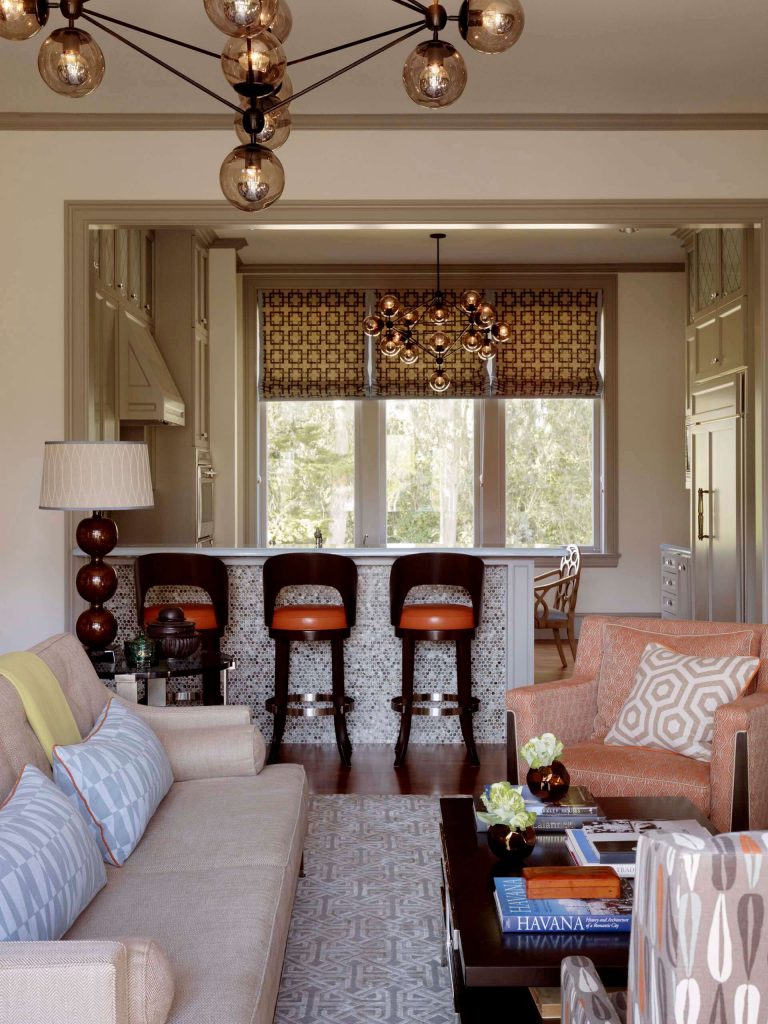 2. When styling multiple rooms, use a color thread throughout to bring cohesion to connecting spaces. It isn't necessary to use the exact same color in each room. Applying layers of the same color, varying the hue, makes the room feel more natural and less intentional. Blue accents in this room complement audaciously clever blue countertops in the neighboring kitchen.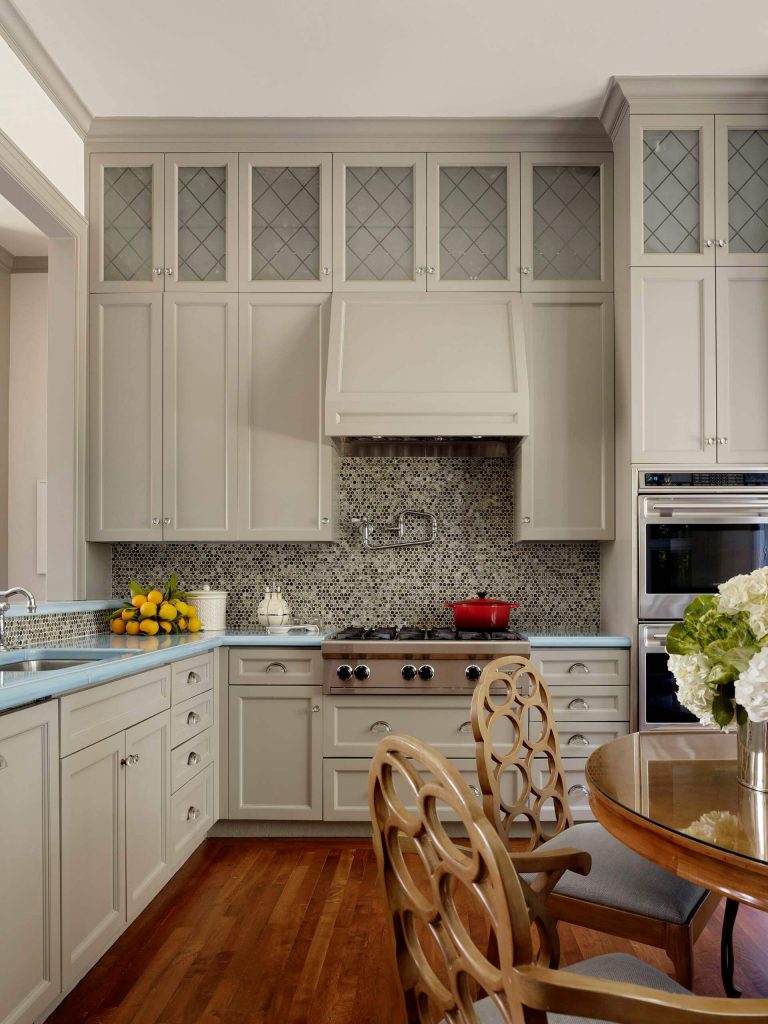 3. Add a pop of red. You don't have to be a fan of red to appreciate it in small doses. Just a hint of this peppery hue is enough to grab attention and make a room interesting.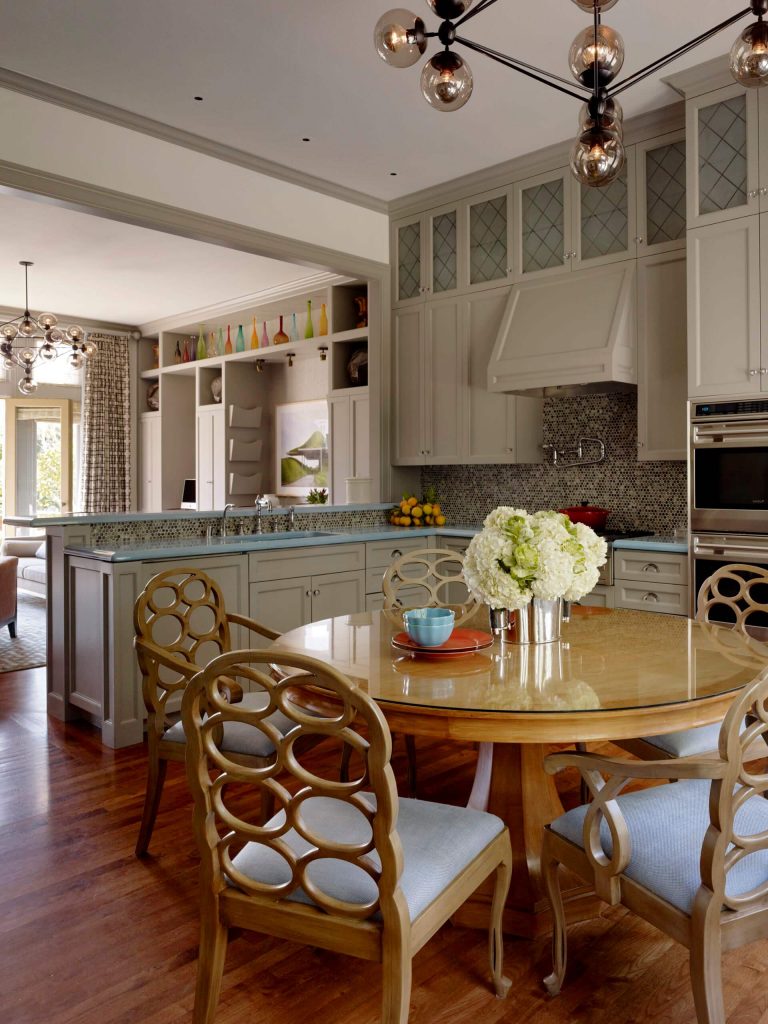 4. Instead of a prepackaged bouquet, buy a mass of the same flower. Buying fresh flowers every week gets pretty expensive. A group of one kind of inexpensive blooms, such as these carnations, makes a lovely, subtle impact and leaves you with dollars to spare.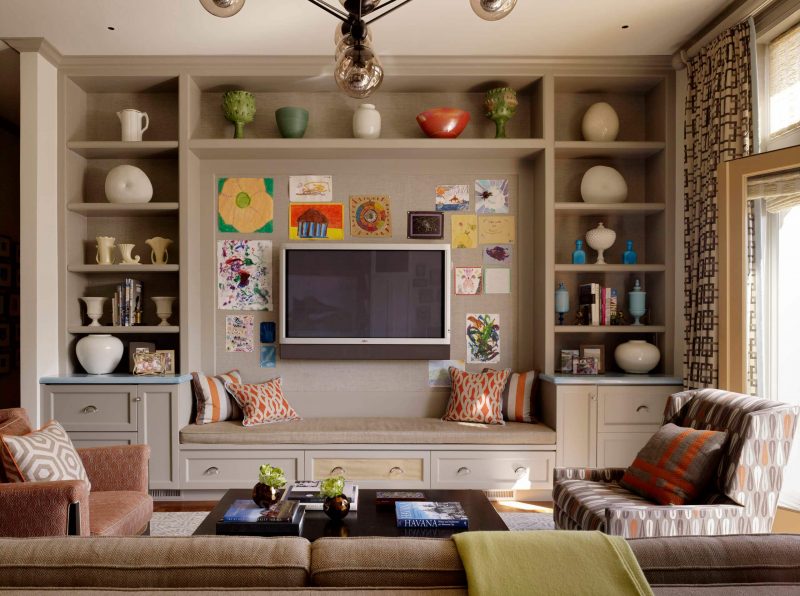 5. Corral tchotchkes in one place and feature them as a collection. Knickknacks scattered around a room look more like clutter and tend to lose their importance. When grouped together they make a statement and become more relevant to the homeowner.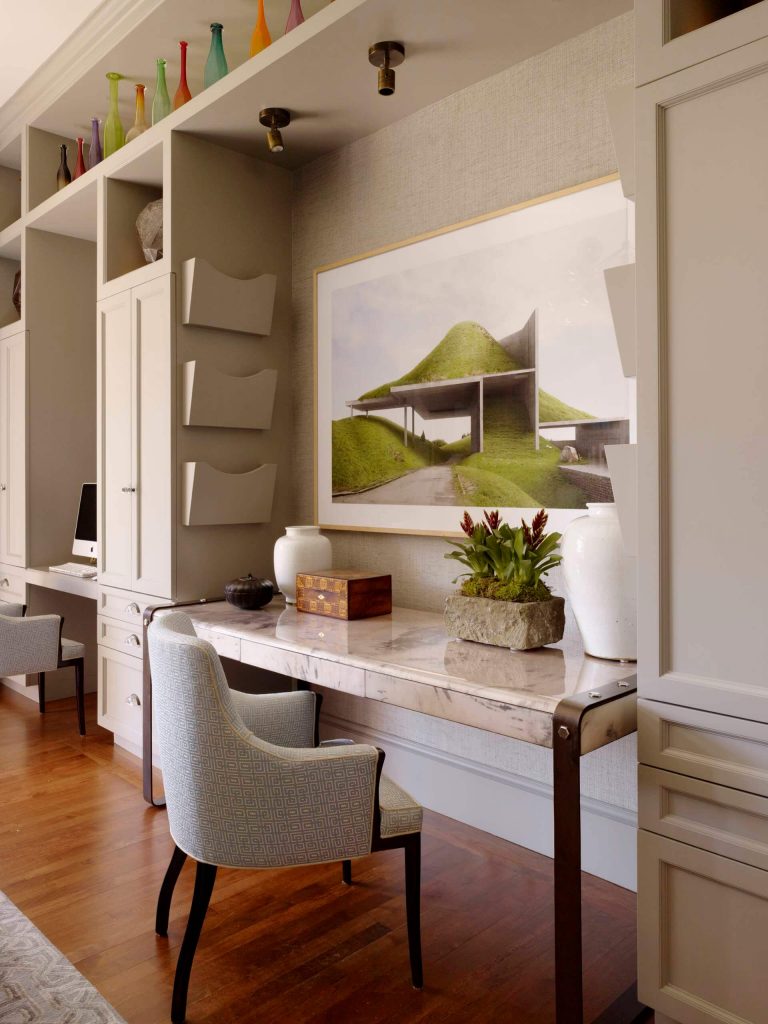 6. Know that less is more. Be careful not to overaccessorize every corner of a space, especially when its functional needs are simple. Here, magazine files are mounted to the wall and camouflaged by paint. The remaining accessories are minimal, and the desk's beauty isn't diminished.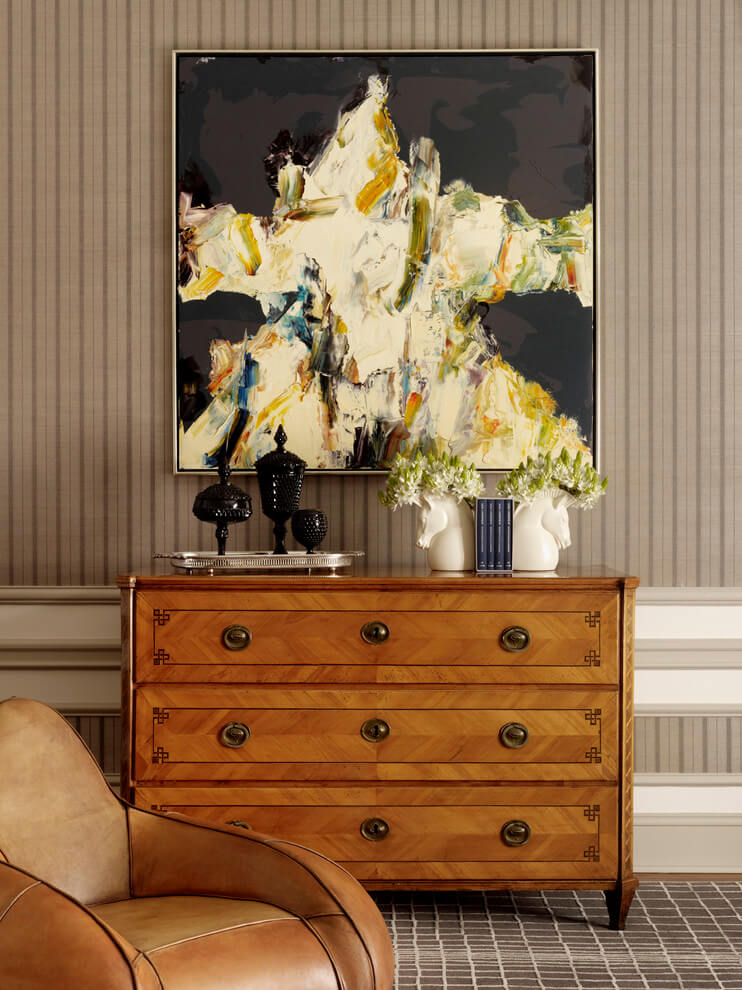 7. Create your vignette in the store before you buy it. Auditioning potential purchases helps to save time standing in line at the returns desk. Moreover, if you have questions about a proposed look, an experienced store associate is always happy to give his or her expert opinion.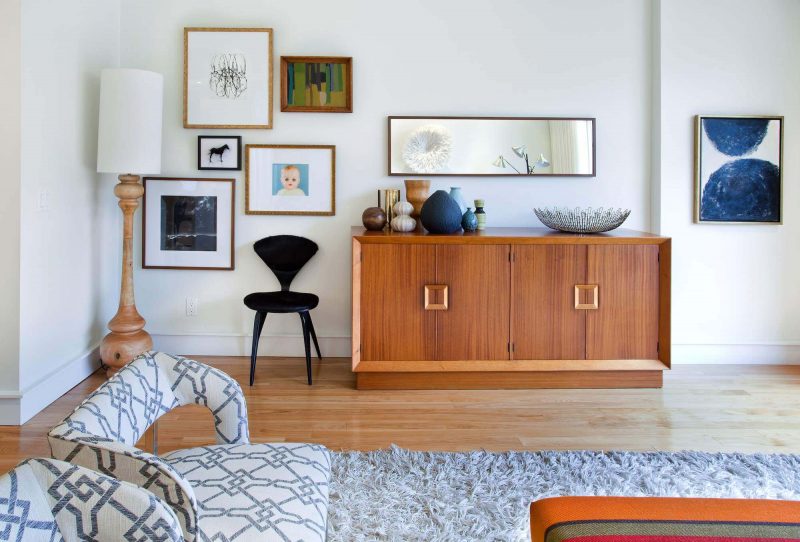 8. Create vignettes that reflect your personality. There's nothing wrong with mimicking a look you love, but be sure your add personal touches that give clues about who you are, not just the store you shopped at.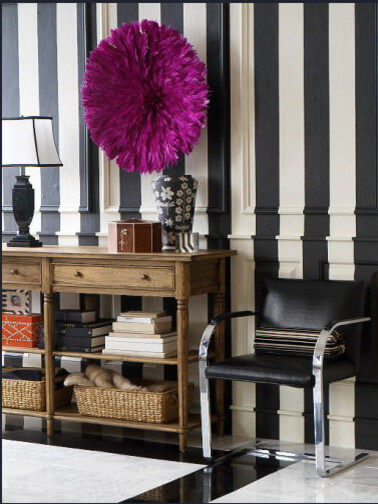 9. Go graphic. When a budget doesn't allow for wallpaper, painted stripes are always a high-impact, low-cost alternative.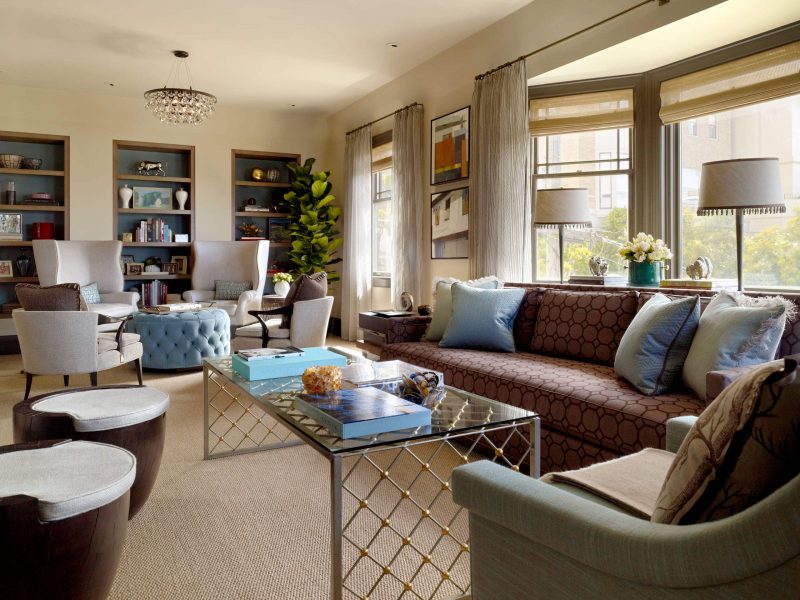 10. Add life to a room with real greenery. Thanks to the view of the outdoors and the fig leaf in the far corner, this room breathes. Real trees also help to naturally improve indoor air quality.