Coffee Table Ideas – Coffee and cake, crackers and cheese, books, and flowers. The coffee table is a vital piece of multi-purpose living room furniture that can hold and display many an item. A living room without a coffee table is like a teacup with no saucer – it's just not complete – but there's no need to settle for a dull design for the sake of practicality.
Be it a creative and quirky stool, an old trunk, or a sophisticated nest, there's a coffee table for every need, budget, and living room style. Use these ideas to get your imagination going.
Choose the right one and it will tell just the story you want it to.
1. Play with texture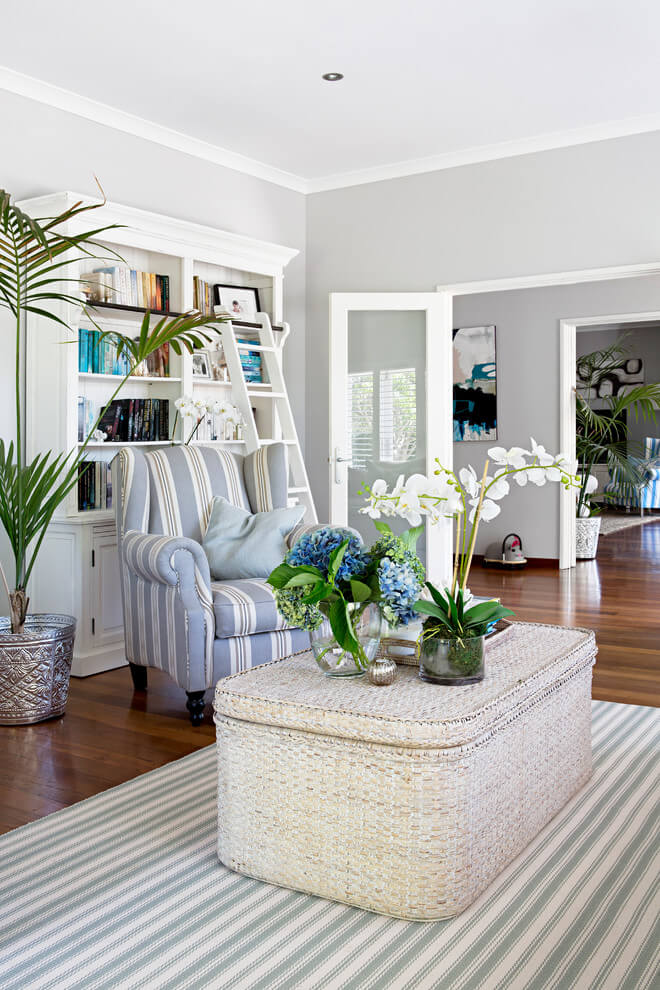 Using natural fibers brings warmth to a predominantly neutral room. It all adds up – in this room, a large wicker chest against the printed rug and textural upholstery create overall harmony in the space.
Layer your coffee table with books and magazines for added color.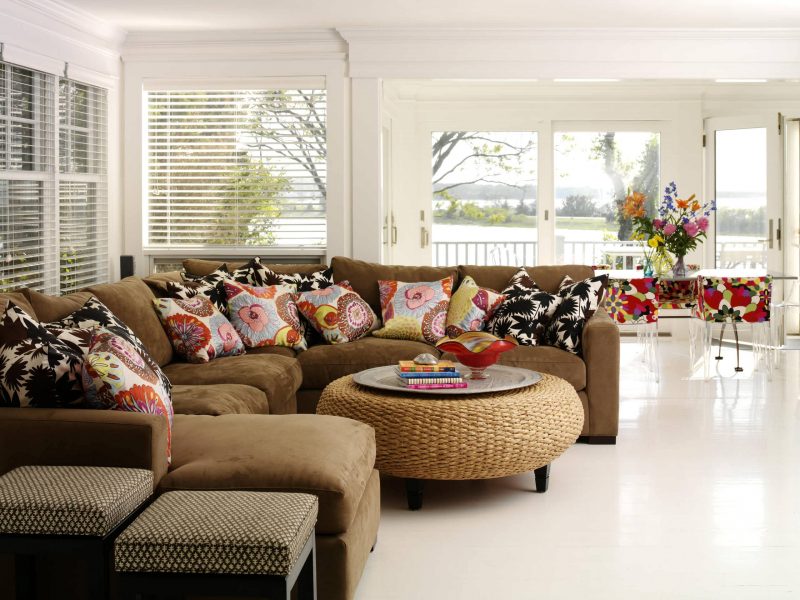 Cane, rattan or wicker – this material is strong yet light and is making a comeback in home interiors.
To counteract the wobbly top, place a timber tray on top for sitting things like cups or glassware on when using it as a coffee table. Cane works well against vibrant fabrics and polished floors.
2. Go for glass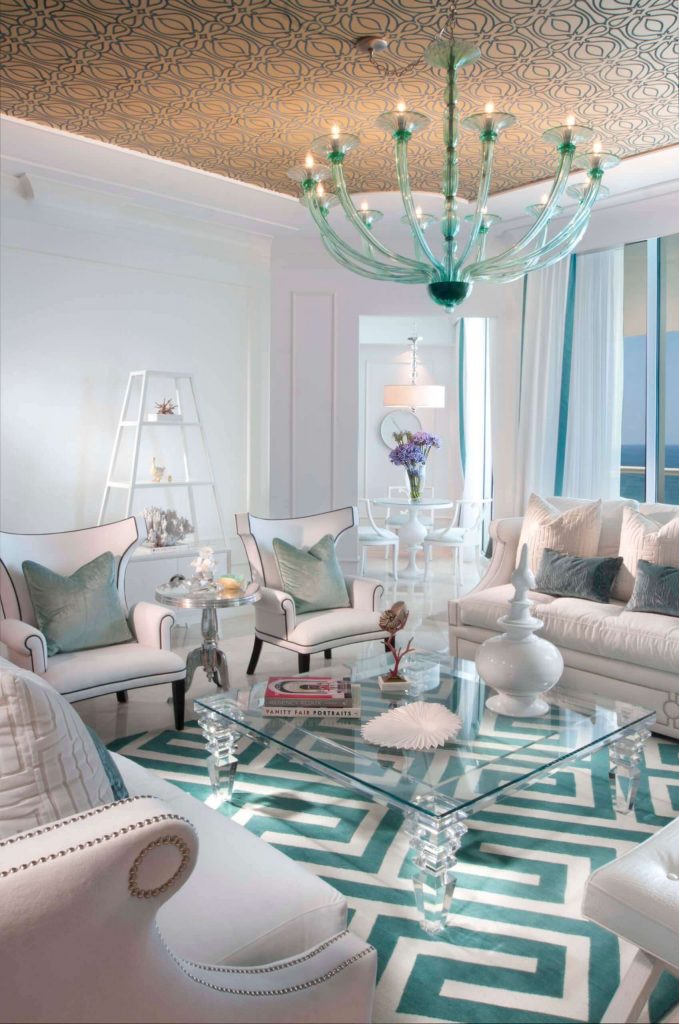 The best thing about glass tables is their transparency; you can just make out their form, giving your room the illusion of more space.
The decorative items you place on them then become the standout, so play with beautiful vases and ornaments for added sophistication. In this room, the larger items are in light tones, making the rug, seen through the table, the center of attention.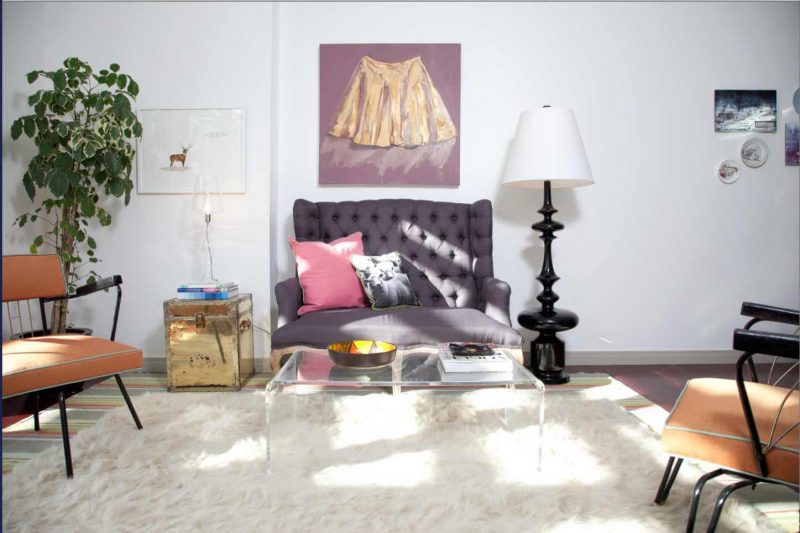 If you have several colors going on in your living space, then choosing a transparent coffee table means you don't have to work another color into the palette.
A table that doesn't compete with your existing decor lets the rest of the room shine.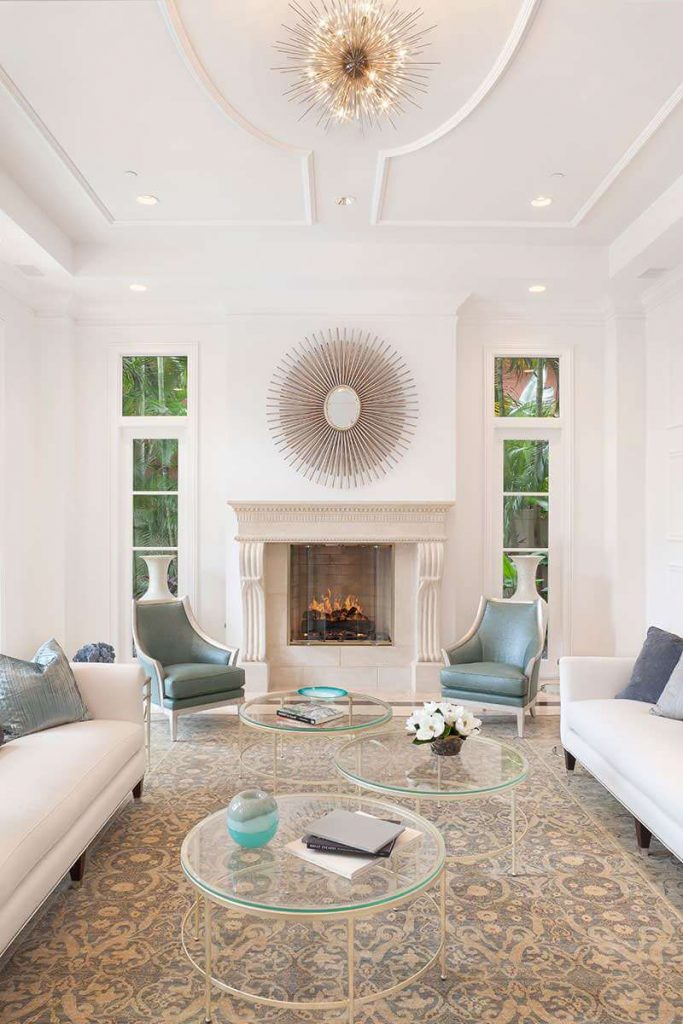 Soften the harsh angles of glass with rounded edges, particularly if the table is in a high-traffic area or there are young children around.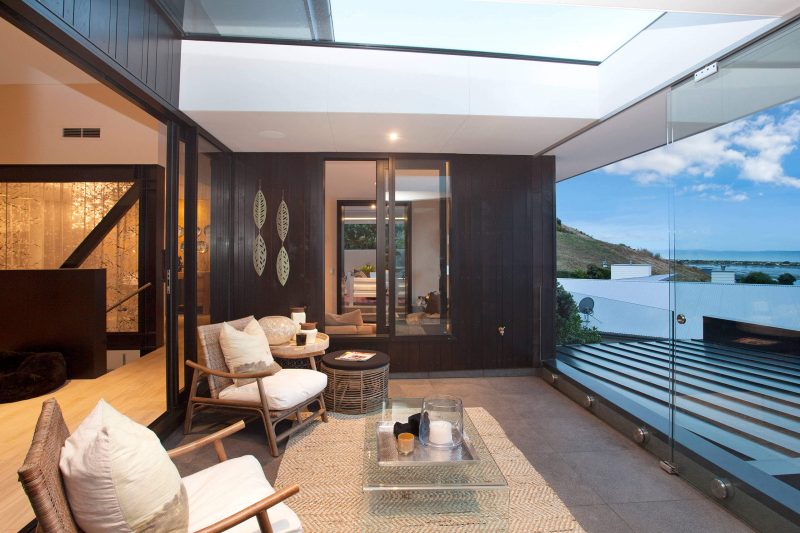 Not just for traditional spaces, glass also makes for a more modernist feel. The clean lines of contemporary chairs work well with a sleek, glass coffee table. Less is more in this subdued space.
3. Say yes to nesting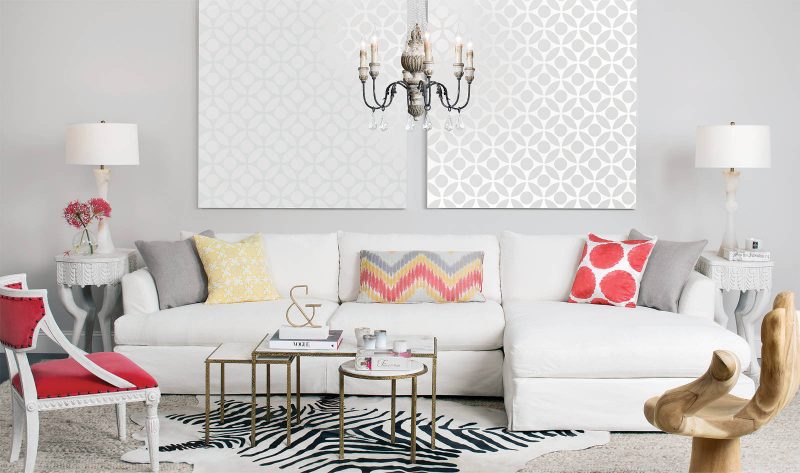 This very retro item should be more popular. The nesting table suits a modern living space and is infinitely flexible.
Here, the mix of geometric pattern works with the geometries of the cushions and the artwork. A faux hide underneath adds the finishing touch to an eclectic theme that works.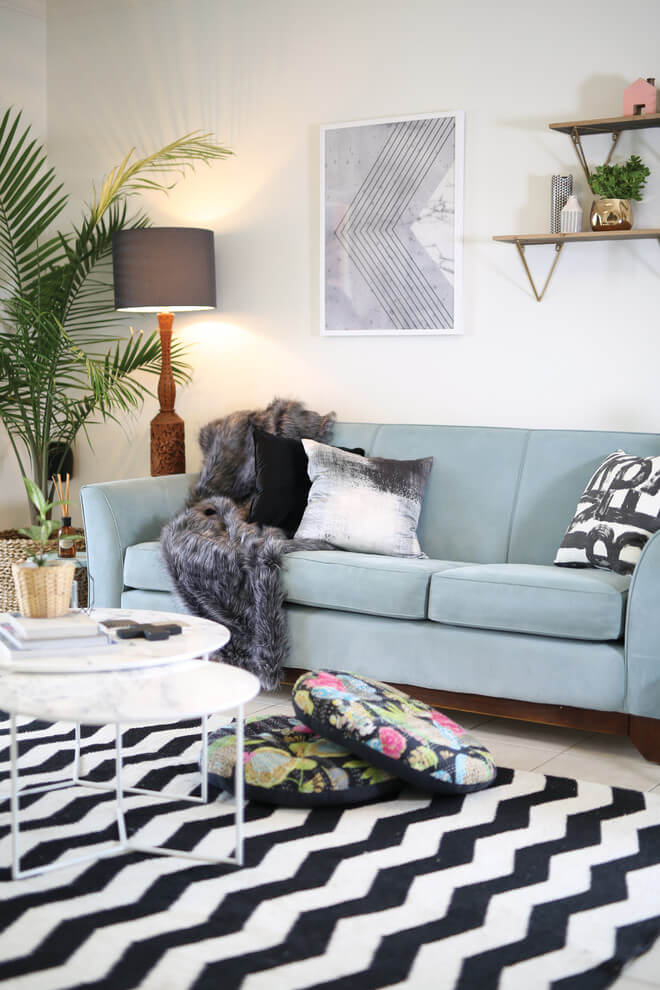 A duo of graduated sizes in white marble is a simple yet elegant addition to a room with such bold flooring.
Aside from the rug, the room is predominately in pastel tones, so opting for a white nest of coffee tables means the rug doesn't have to compete for attention.
4. Mix old and new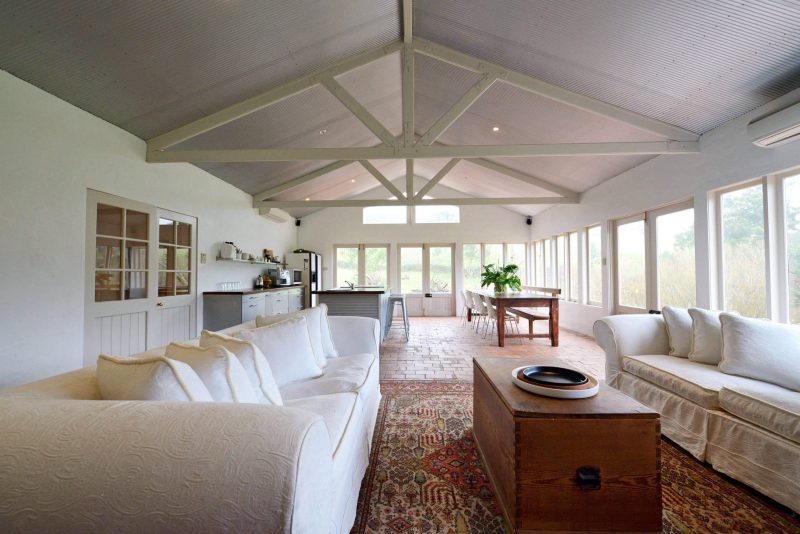 The treasure chest (or glory box, depending on your era), is an ideal size and height for a lounge room coffee table. The deep-hued timber of this chest works well with the tonal walls and furnishings.
A chest is a great way to store books and magazines when there isn't much free wall space for shelving.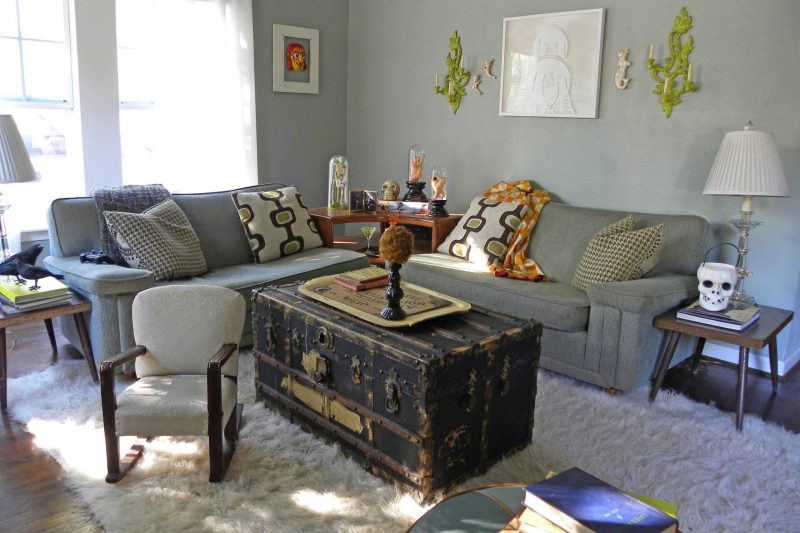 A weathered sea chest will add interest to any living space. Choose an eye-catching piece that has a lovely worn patina – one that shows its wear and tear. It is sure to be a talking piece while providing a sturdy and practical storage solution.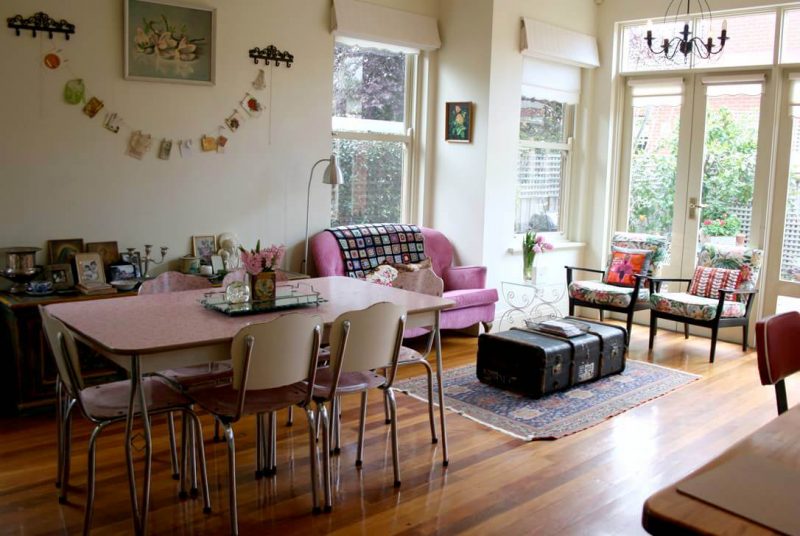 Make use of old suitcases. Vintage cases or travel trunks in good condition will sit easily alongside a more modern leather couch.
Ideal in a home that may not have much storage – fill your case with out-of-season clothing and use in your living space as a coffee table.
5. Repurpose on a budget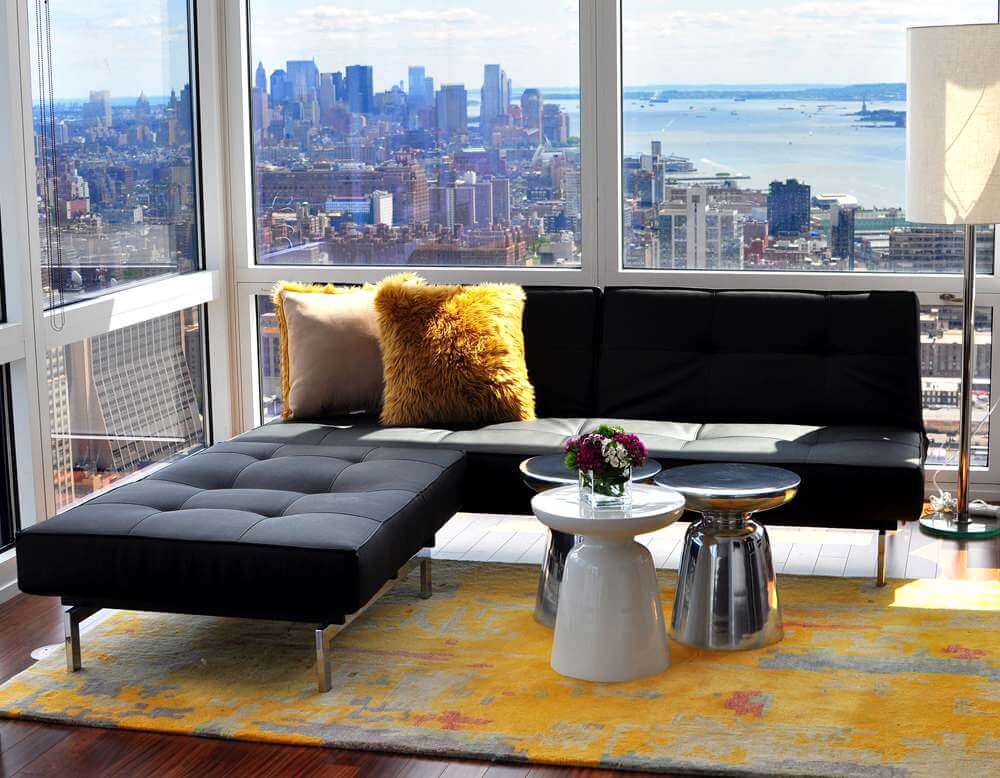 Find some funky stools that are just the right height and repurpose as a coffee table. Here they are grouped together for a stylish contemporary look.
The almost chess-like stools create an arty feel to this sky-rise city apartment.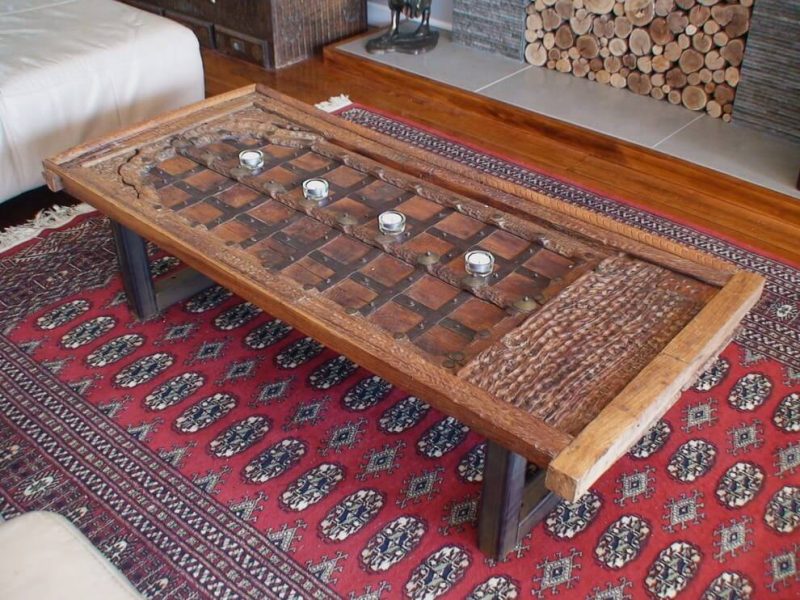 Why not fix an old wooden door to trestle legs to create a coffee table with a character? Get creative with texture, patina, and timber detailing or even paint.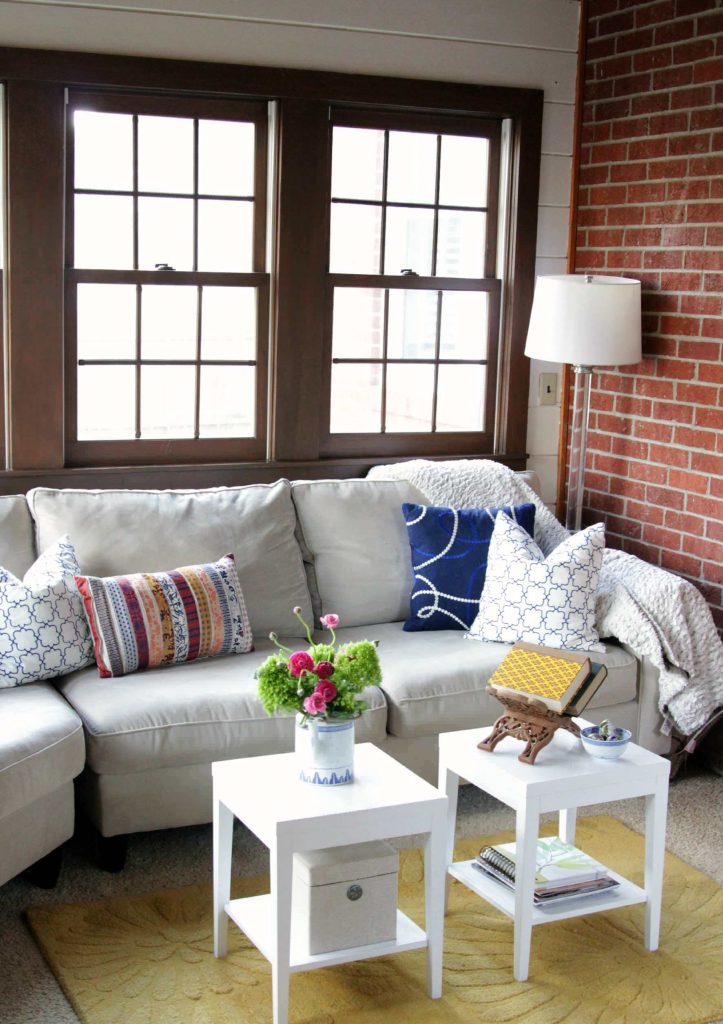 Using furniture you may already have can be a cost-effective option. Bedside tables make for a practical solution in a small living space. Place them either side of your sofa or pair them together in front.
Use the bottom shelving for books or storing the remote controls. The best thing about smaller tables is you can move these around at ease or when you need more space.
6. Play with numbers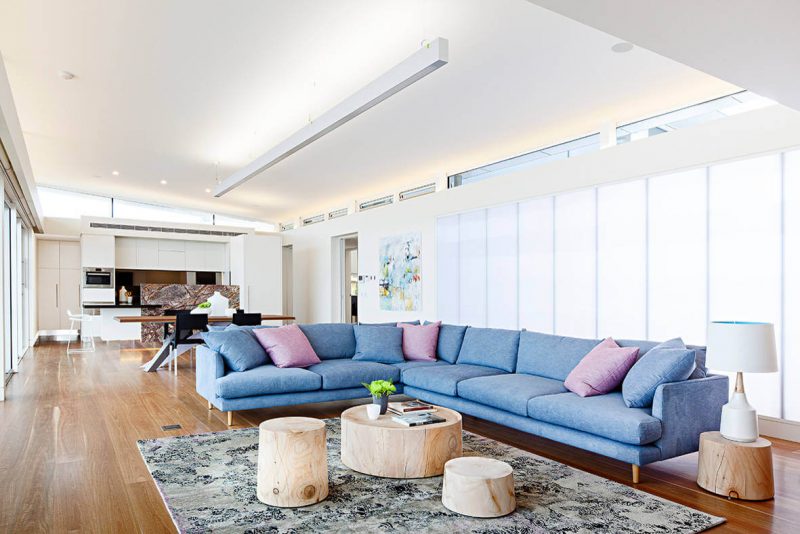 How about three tables? You can have one for decorative purposes, another for flowers, and the other for your coffee tray.
Make sure you have enough clear space around each for easy movement.
7. Look to nature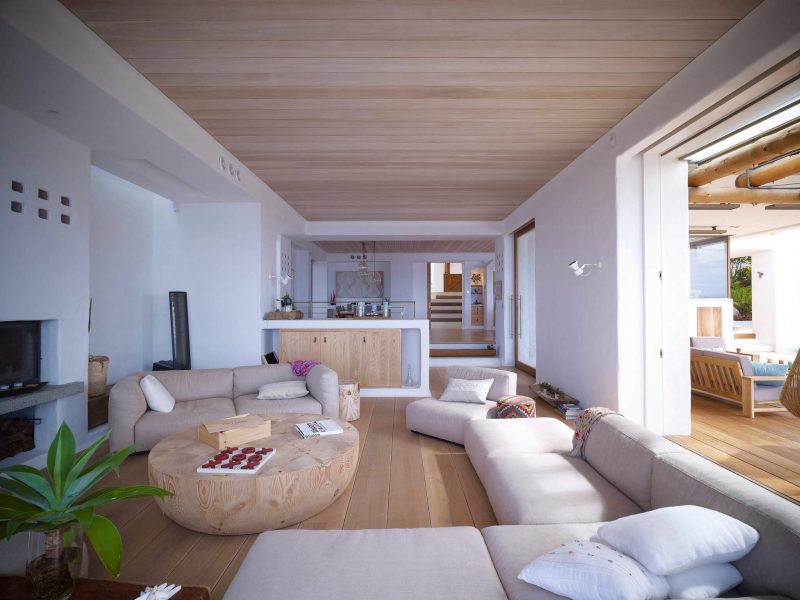 Impress your guests with an ornate piece of timber cut straight from the log. The natural shape and texture will bring drama to your living space.
Apply a protective oil and you have a gorgeous individual piece. A pale wood like this one works well with the color palette of the furnishings, and ties in with the timber used elsewhere in the space.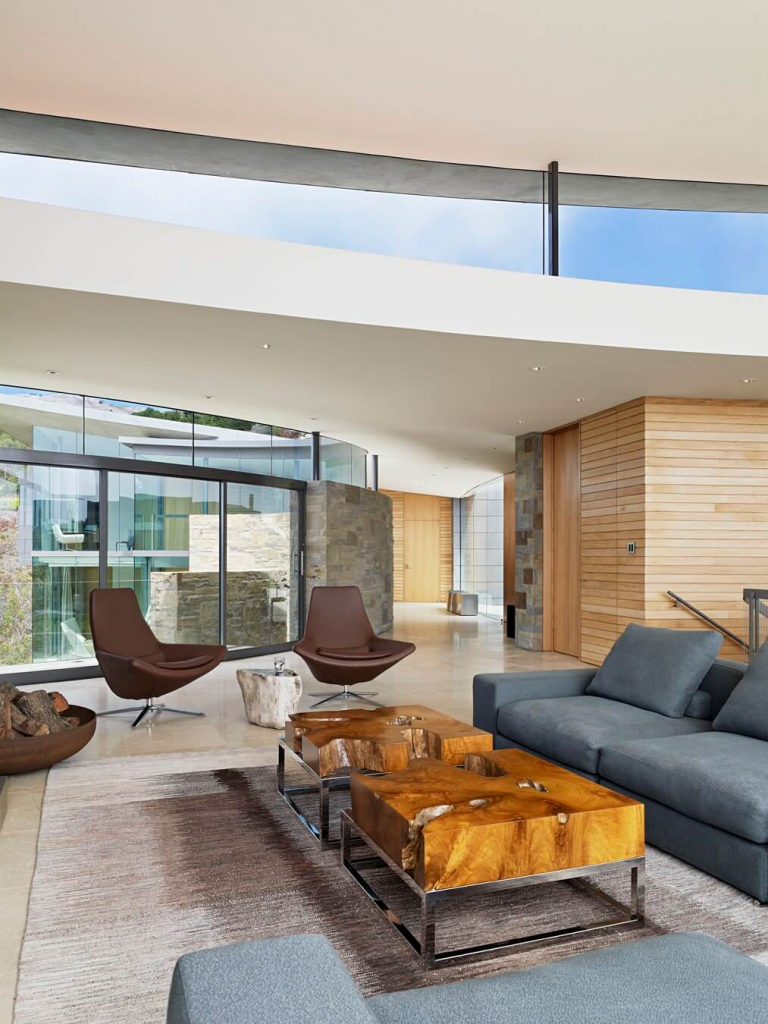 Imperfect timber can be the perfect choice for a living room in need of an organic addition.
If you can't find one you like already made, source your timber from a sawmill (ask for flawed offcuts or slabs) and find a fabricator to produce the steel frame.
9. Show off your curves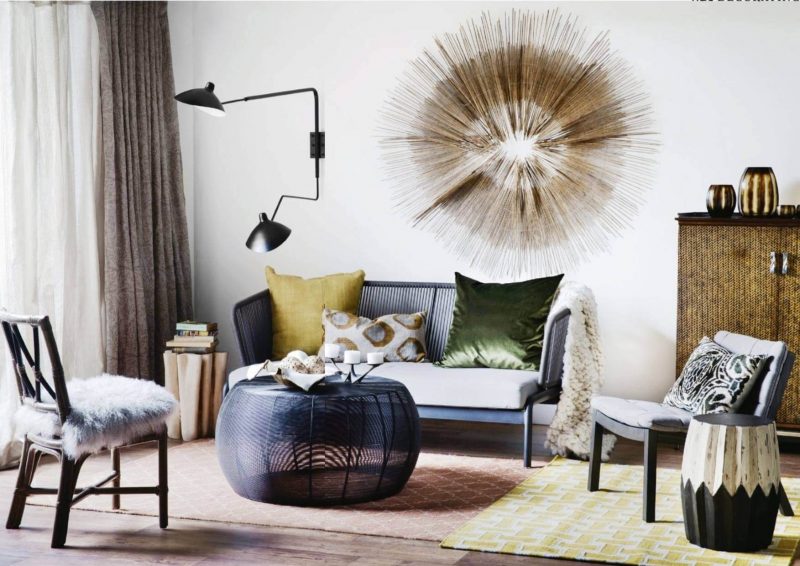 By bringing the rounded form to a space dominated by square and rectangular lines, you soften the overall look.
A round coffee table creates a great conversation with the circular artwork on the wall in this living room.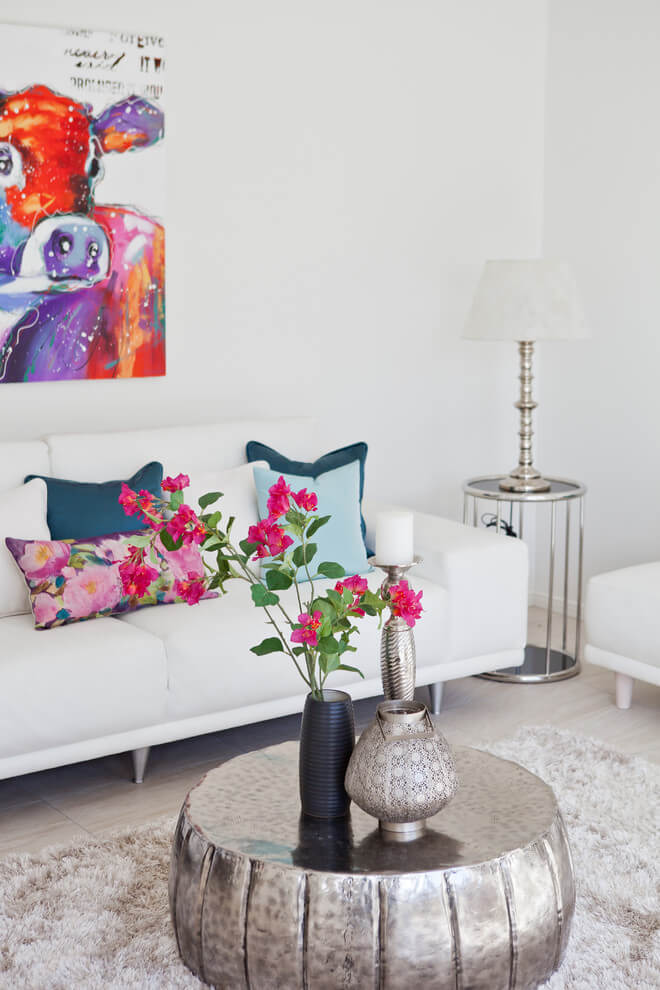 Going galactic with a shiny silver piece with rounded sides can bring some out-of-this-world contrast into a living area to prevent it from looking bland.
Silver can be set off nicely with a pop of color through soft furnishings. Just be sure to keep your teacup from the edge!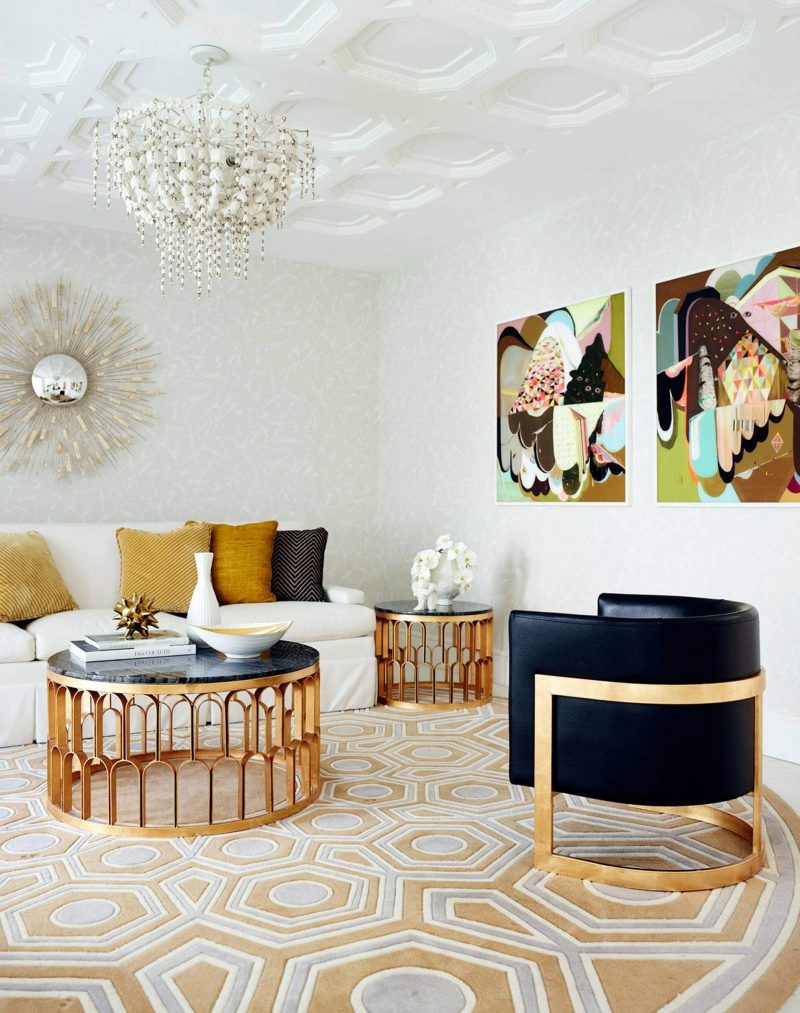 This round Art Deco-inspired coffee table is a standout in this space. The detailed gold-toned frame is complemented by the golden frame of the chair, and the tone is repeated in the large rug.
All pieces work in harmony to create an inspiring room.
10. Metallic elements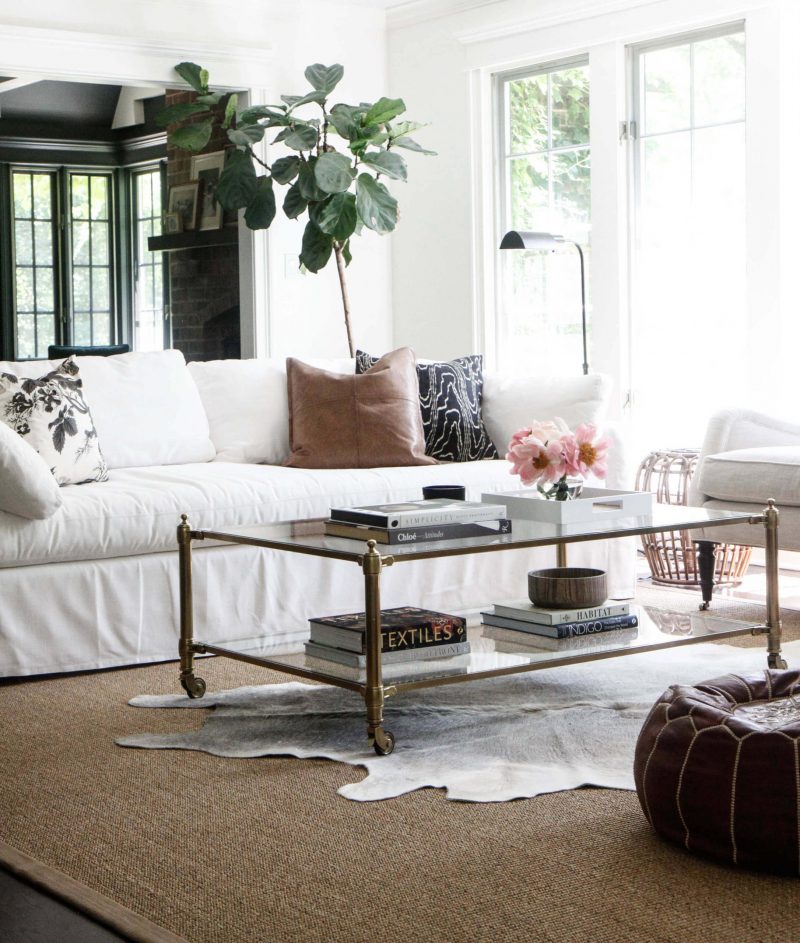 Glass with a brass frame is a winning combination. For a bohemian vibe, pair aged metal and glass with leather hides and textural flooring.
A large leafy pot plant brings the outdoors into this room and completes the fresh summery look.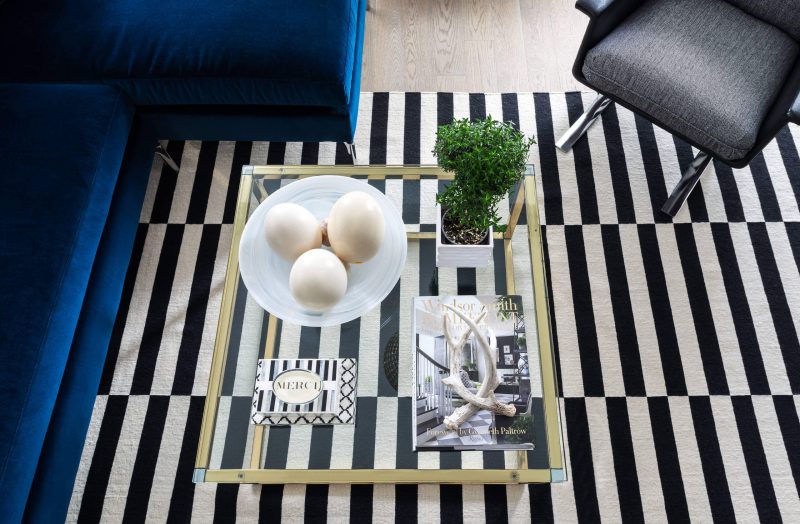 Subtlety is everything. Just a hint of brass is enough to up the style of this glass coffee table.
A striped rug underneath means you can keep this table perfectly in its place if lining things up is your thing.
11. Give extra large a go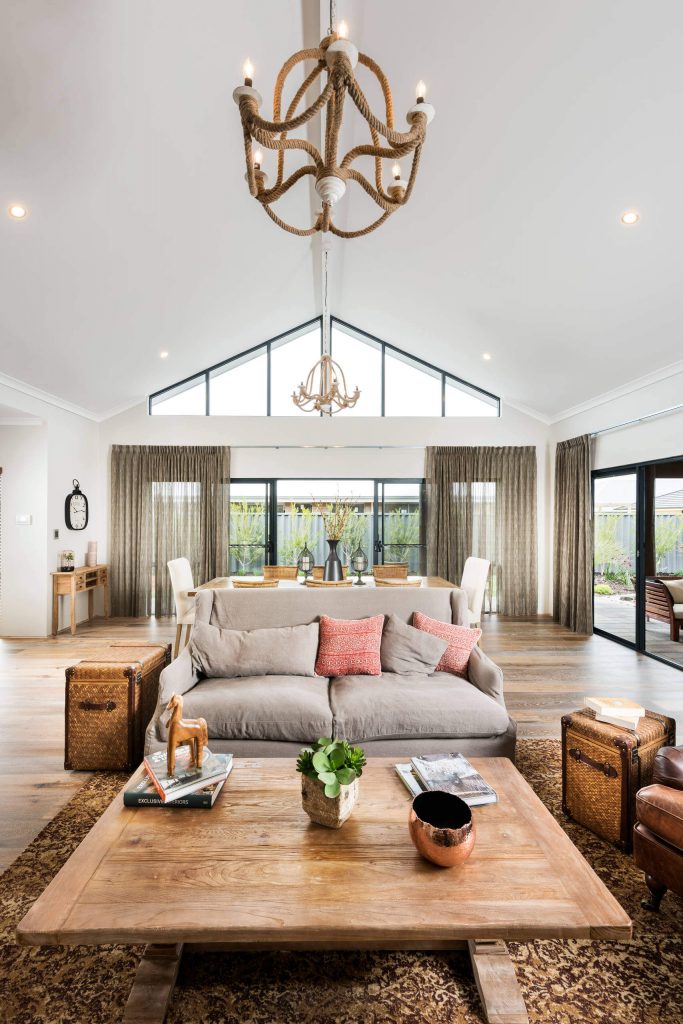 In a large open-plan space, an over-sized coffee table will anchor the seating and give it some heft.
Position your sofa and armchairs around the table to create a conversation zone. A rug underneath the coffee table that's big enough to fit the furniture – or at a minimum the front legs – will further anchor the 'room within a room'.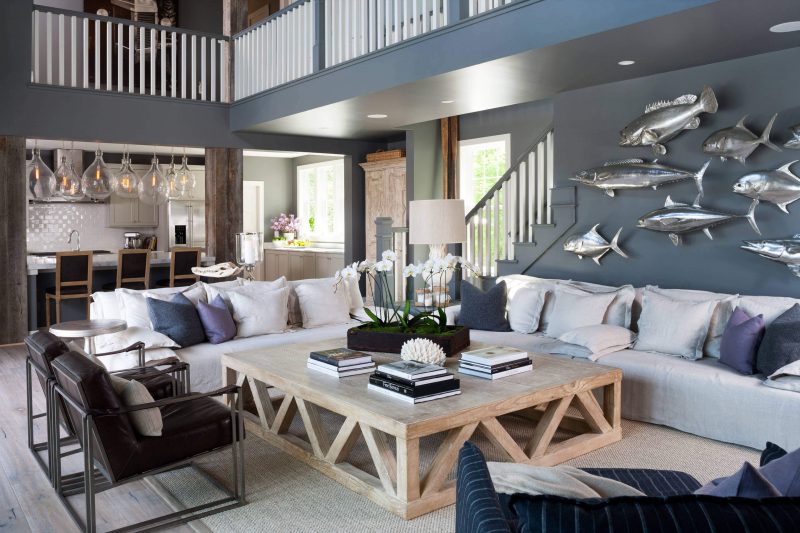 A large coffee table is a great investment for big families or for those who like to entertain a crowd.
You can decorate with flowers and books yet still have the space for a tray of drinks and more.
What is your favorite sort of coffee table? Which coffee tables do you like the least? Share your thoughts in the comments.