Do you want to catch her attention? Your online photos are what will pique her interest, and convert an online looky-loo to an actual date in the real world.
Sure, there are simple, universal rules that one should consider regardless of gender:
Don't use pictures where you have to cut people out of them (it's creepy).
Pick photos that actually look like you – today (not 20 years ago).
Don't use snapshots that your face isn't in.
That said, men and women look at images and take in data about what they see in very different ways. To maximize your online profile and catch a woman's eye, follow these expert online photo tips.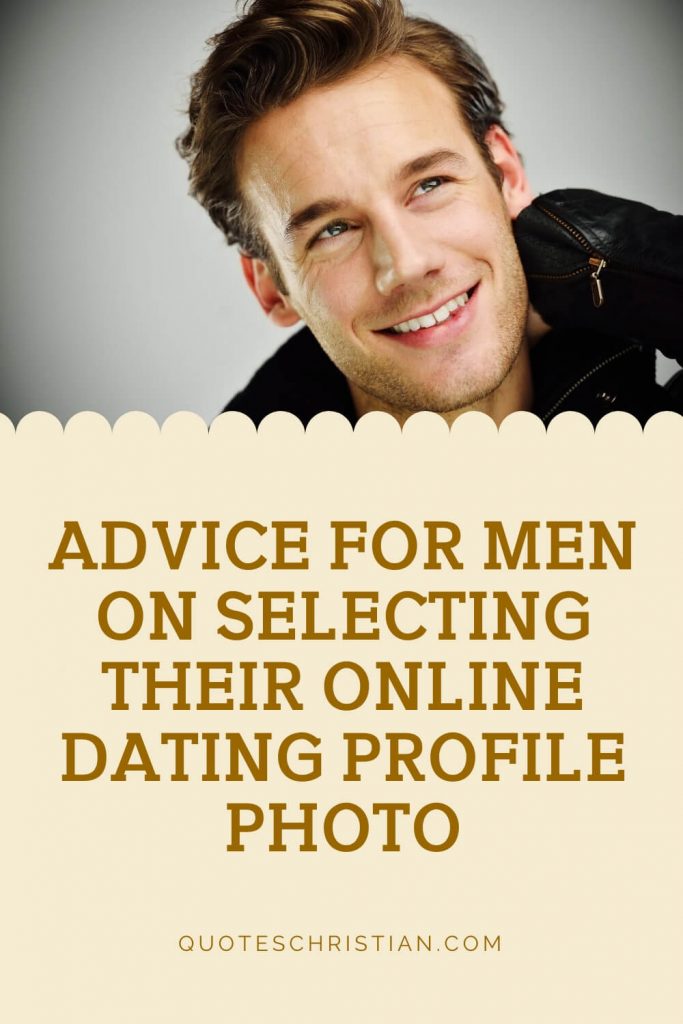 Do
Do use a close-up as your primary image
Just you – close up – looking at or toward the camera is helpful. We need to see you. A full-body shot is not as critical for women as it is to you. Women want to know what your face looks like.
Don't make it hard to figure out. Mysterious is not intriguing – it's annoying – and she'll be off to the next one before she even mouse-clicks into your profile.
Do present yourself as a confident, masculine leader
One of the most appealing qualities in both men and women is self-confidence. And women go weak in the knees for a masculine leader type. You know this, and you might be thinking, "Oh sure, easy for you to say. How am I going to accomplish that?" It's easier than you think.
Science shows that women will be drawn to a man when he's not smiling and showing teeth. You don't want to look stern or mean, but a closed-mouth image offers an air of knowingness and confidence. Every picture doesn't need to look like this; you smiling is good too, but having at least one in there will move you up the sexiness scale.
Do put a shirt on
Seriously, dude! Put a shirt on. Some of you might really appreciate it if women would reciprocate with a topless snapshot online. Unless you're on a niche site, that's not going to happen. Even if – even if you have a six-pack, she doesn't want to see it before she even knows your name.
Whether it's that selfie in the gym or the one of you fishing, please keep your shirt-free pictures in your own private collection, please, and thank you.
Do take photos with a friend
Ask a friend a favor, or better yet, reciprocate. You and your buddy can take candid iPhone shots around the house, a park, or an interesting location like an art gallery.
Shoot for comfortable, confident, relaxed, and as reported above, at least one-closed mouth shot. 3-9 snapshots for your profile are preferred, and it's okay to be wearing the same shirt and pants. We all understand the online photo dilemma.
Do use the captions
Most sites will offer you the option to provide a text with your photos. This makes the experience rich for the viewer. You can add a date and include simple comments to showcase your quick wit and cleverness.
Don't
Do not pose in full bike (or hobby) gear as a primary shot
Are you a bicyclist? Do you love to ride centuries every weekend? Awesome! Unless you're only looking for women to ride with you, please show her what you look like when you're not on Mt. Tam.
You know, like an outfit you might wear on a date. This goes for rock climbing, fishing, motorcycle riding, and other hobbies. Best to make your primary shot a solo close-up.
Do not pose with women
Let's say you have an excellent candid that was taken at a wedding. The photo is comprised of you, your buddy, his wife, his sister, and your two sisters. Everyone looks terrific. Women can see you dressed up.
This is good, right? Wrong! A woman will see two guys and four women, and think, What a player! Then she'll compare what she looks like to the women at the wedding (your sisters) and if she doesn't look like those women, she'll decide she's not your type. This all happens before "hello."
Do not be a party boy
When building an online profile, it's tempting to sift through candid snapshots that already exist – it's efficient. If you choose this route, watch for what else might be in the scene, as women are looking for clues about your life.
Let's say you pick four:
At the pub with the boys, you're all raising a pint.
Opening night at the symphony, holding a glass of wine.
Fundraising event with a casino night theme, you have a highball glass in one hand and a pair of dice in the other.
You in Napa Valley, vineyards as a backdrop, glass of pinot in your hand. This is a red flag, if not a pink post-it note.
Do not use a professional headshot
A professional headshot is an easy pick as it shows that confidence women are looking for, and you are in your element at work. Good, yes? Yes. Except, there's an online tool that many people use called Google.
A woman can drag your professional headshot off of that dating website, and drop it right into Google Images and voila, like magic, Google spits out websites your image can also be found on, and before you've said "Hi, my name is ___," she knows you're the CEO of your company, she's found your Facebook page and Twitter feed, and she's had access to every article ever written about you.
If you're comfortable with that, post away!
Do not use your car as an accessory
You might drive a Jaguar or a Hyundai; either way, we don't need to see it in your online profile. Please don't stand by it, sit in it, and take selfies while you're behind the wheel.
It's a common phenomenon, the selfie behind the wheel. Women don't get it. We think it's odd. We'd like it to stop. We assume if you don't live in NYC, chances are you drive something, and that's okay with us.
Summary
Photos are the gateway to everything good about online dating. Spend a little time making sure your pictures reflect you accurately and authentically. And take the feedback.
If every woman you meet tells you that you're much more attractive in real life, don't take it as a compliment. Consider who might be passing you by because you don't have a true and solid visual representation. Now get out there and represent!
Source: Wendy Newman via expertbeacon.com
Photo Credits: © Jasmin Merdan – Fotolia.com; Check Man, Cross Man and Jump Man © ioannis kounadeas – Fotolia.com