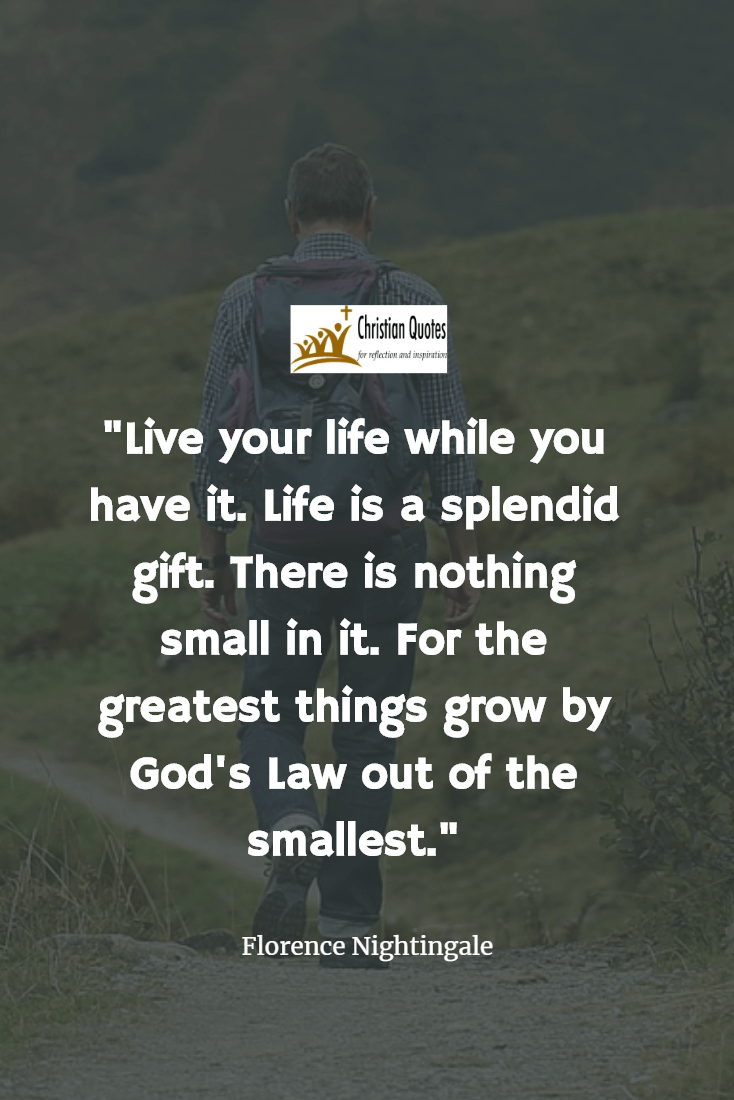 A Thought
Oh what a gift life can be. If we are content with what we have and we have faith then we have all that we need. If we look with eyes to see the wonderment of the world we live in, nature and its amazing cycles. Every day of your life is a gift to be cherished, not to be wasted. Be happy while you are here as the best is yet to come.
A Prayer
Father,
Thank you for the gift of life. Each day I awake and remember, "This is the day the Lord has made; We will rejoice and be glad in it." Psalm 118:24  I realize each day of my life is a gift from you.
There are times when I feel my life and the things I am doing are of no real significance.  But I am reminded that you work in many ways. As it is stated in your Word, in Philippians 1:6, "being confident of this very thing, that He who has begun a good work in you will complete it until the day of Jesus Christ;"  So I pray that you continue to use me to do your work. 
In Jesus name I pray,
Amen.