Being a working mom is one of the most challenging and most rewarding things I've ever done. Being a mom has made me a better businesswoman, and let's face it, when you have little kids you stop stressing the little things, because you simply don't have time to.
I have always felt being a woman in business was an advantage, not a disadvantage, and being a mom even more so. But there's no sugar-coating that — due to Shelter-In-Place mandates and coronavirus — many of us are now home with kids, and that has complicated our normal workday.
Moms all over the world are exhausted, to put it mildly. Even if working from home isn't a huge adjustment, having little kids at home all day while we "work," is.
I want to recognize all moms in the workforce who are being challenged by this moment and are showing strength, resilience, power, and beauty in the face of extremely challenging times. Here are 50 quotes to remind you of how powerful you are, and together we will get through this tough global moment.
Women Are Powerful
"A beautiful woman is a beautiful woman, but a beautiful woman with a brain is an absolutely lethal combination." –Prabal Gurung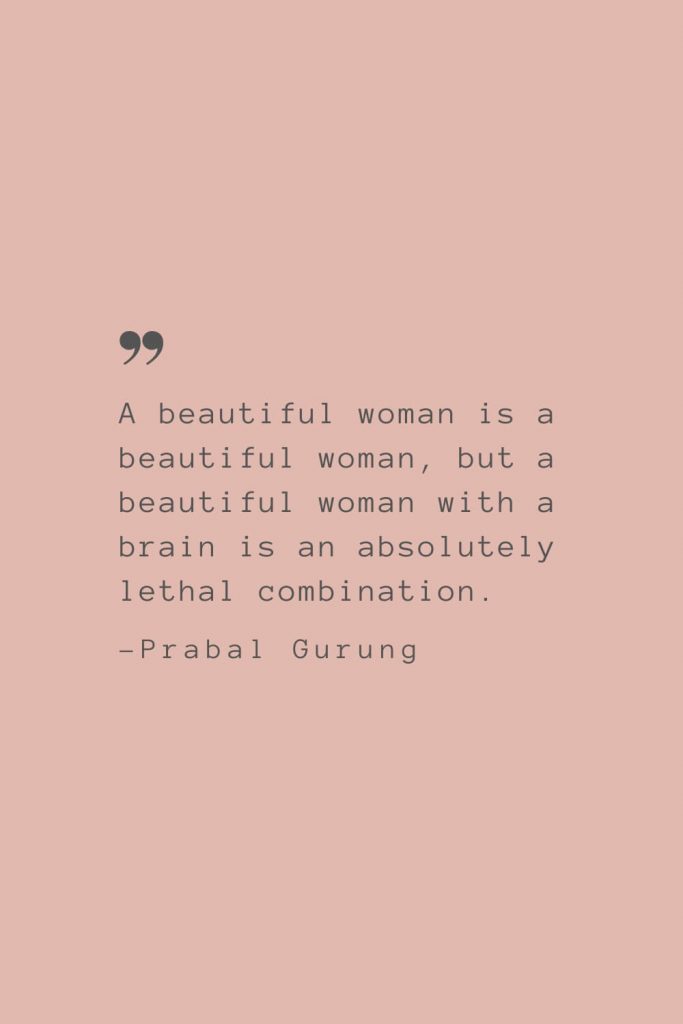 "A strong woman is a woman determined to do something others are determined not be done." –Marge Piercy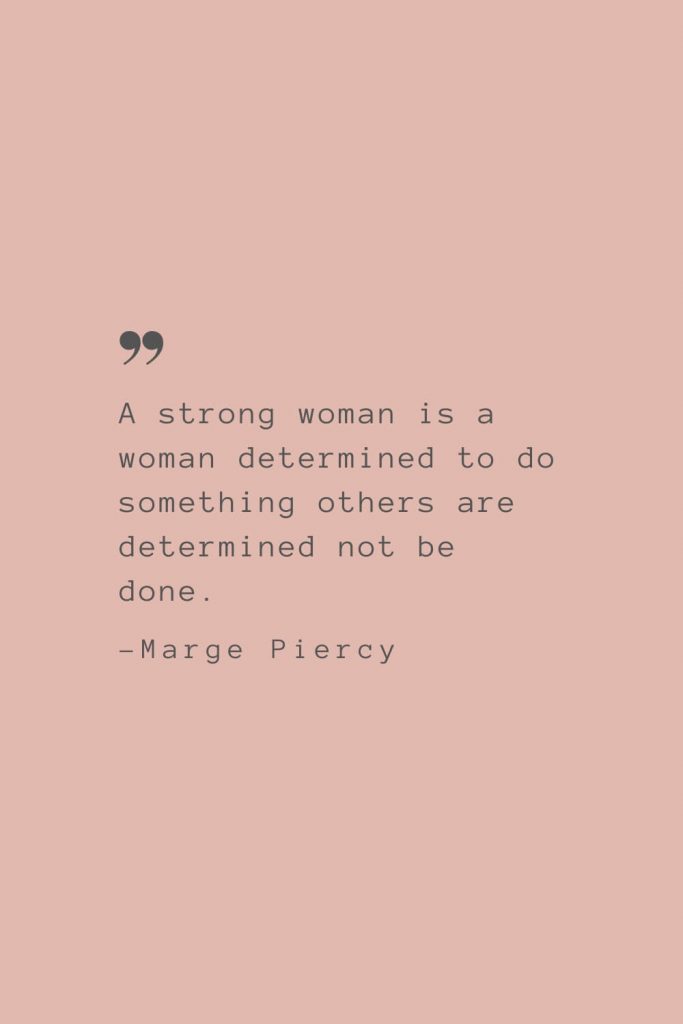 "I know my worth. I embrace my power. I say if I'm beautiful. I say if I'm strong. You will not determine my story. I will." –Amy Schumer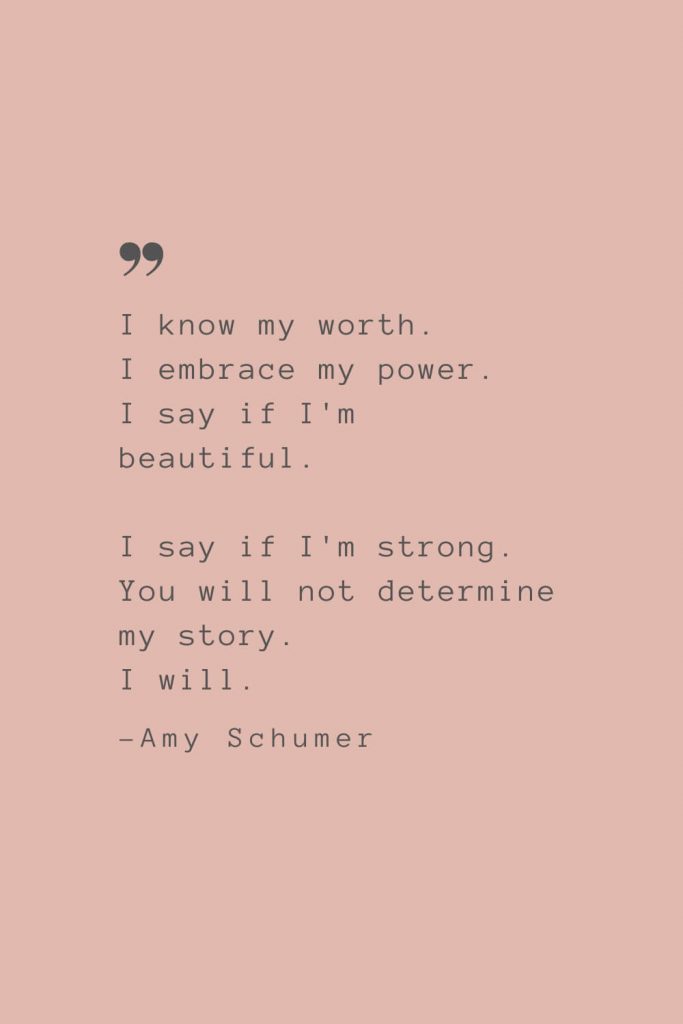 "Woman must not accept; she must challenge. She must not be awed by that which has been built up around her; she must reverence that woman in here which struggles for expression." –Margaret Sanger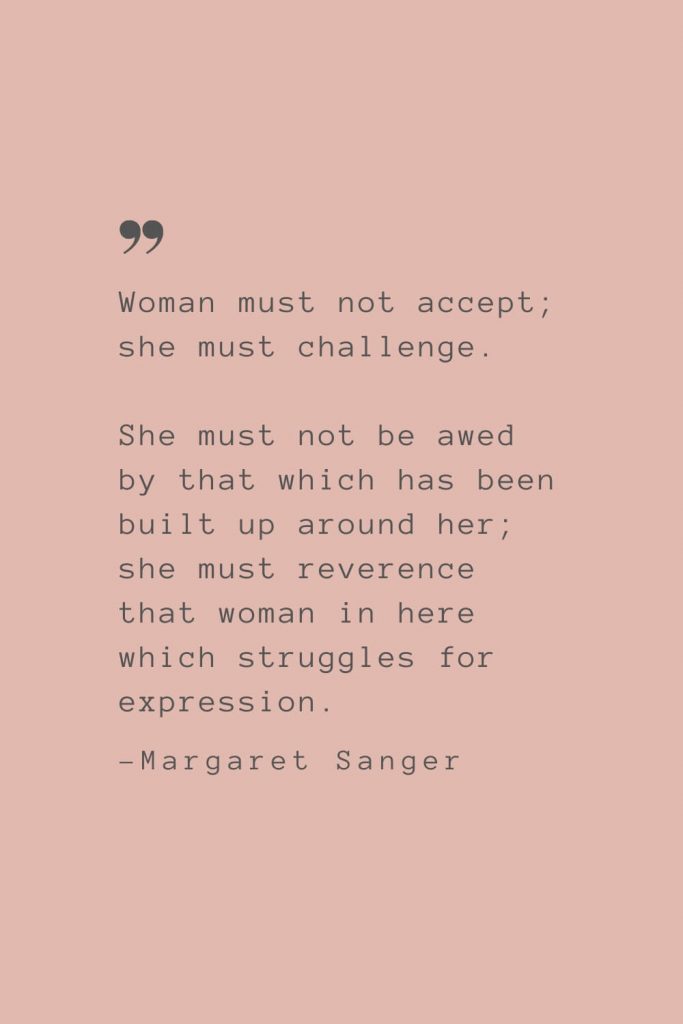 "I'm tough, ambitious and I know exactly what I want. If that makes me a bitch, Okay." –Madonna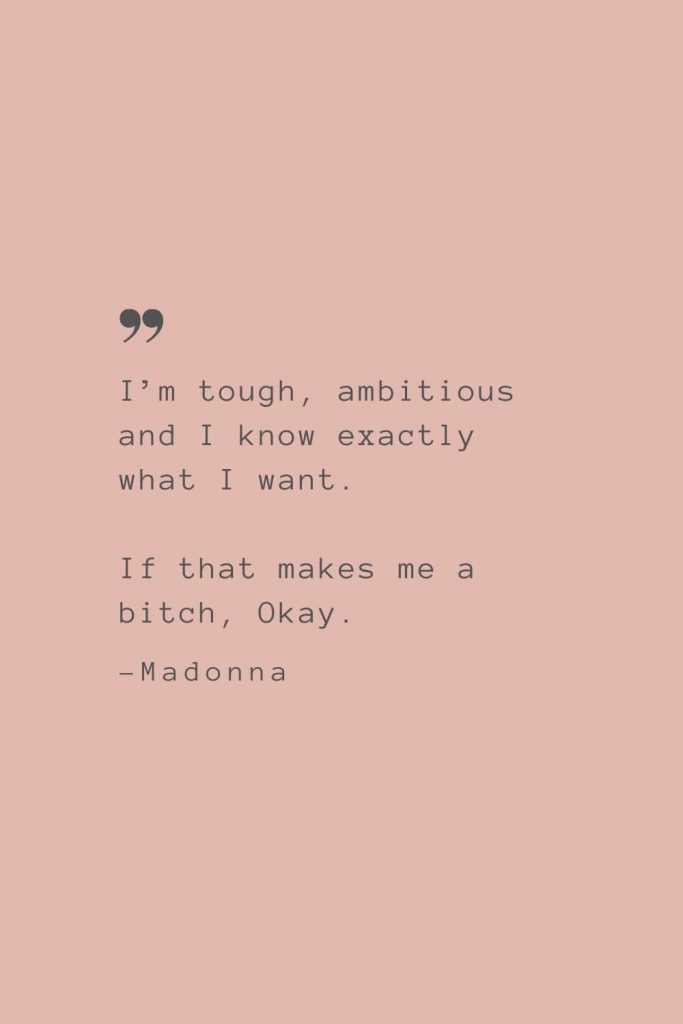 "A woman is the full circle. Within her is the power to create, nurture and transform." –Diane Mariechild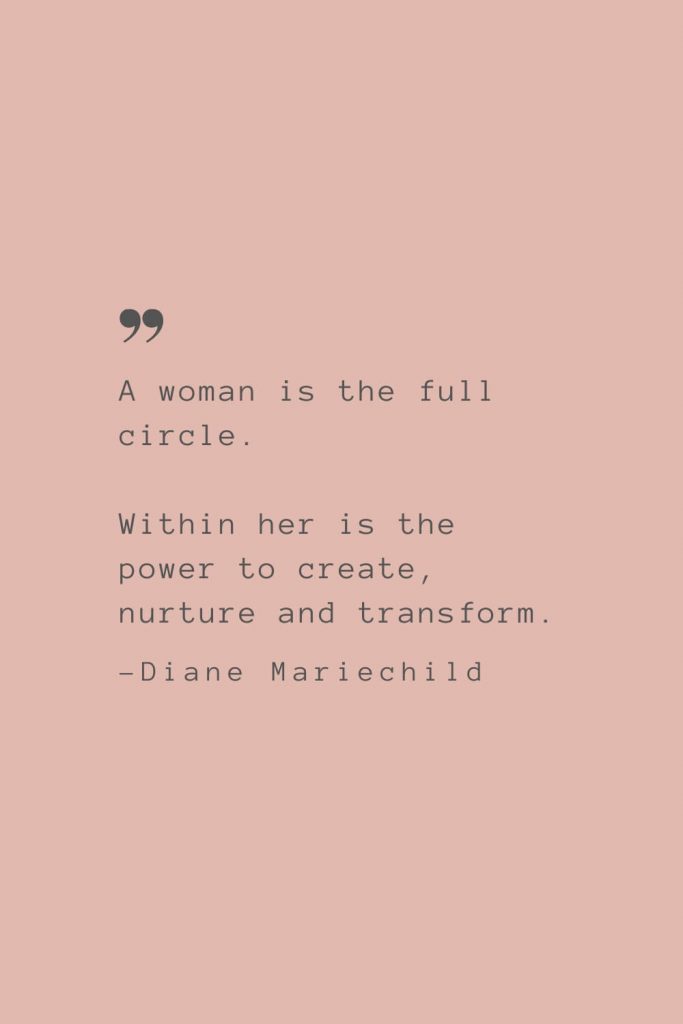 "There is no force more powerful than a woman determined to rise." –Bosa Sebele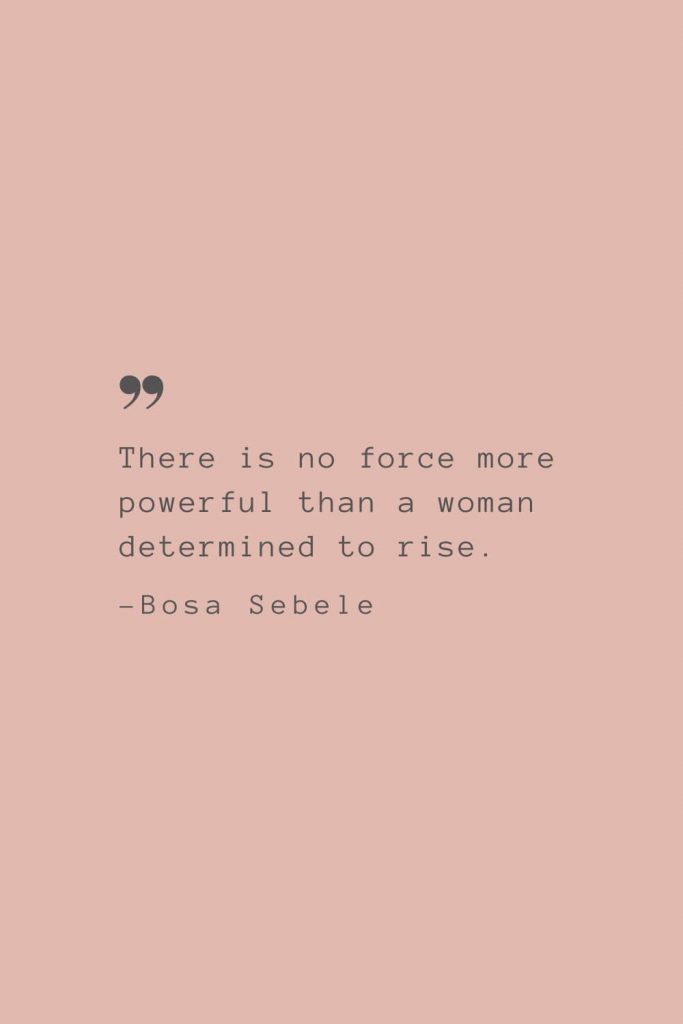 "I have chosen to no longer be apologetic for my femaleness and my femininity. And I want to be respected in all of my femaleness because I deserve to be." –Chimamanda Ngozi Adichie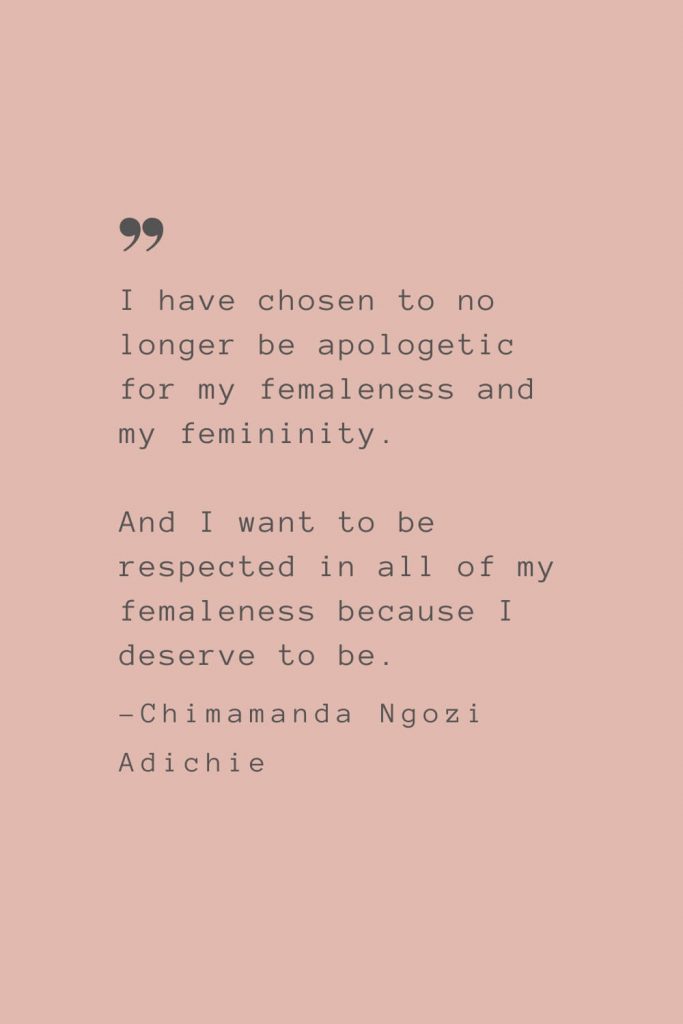 "I never dreamt of success. I worked for it." –Estée Lauder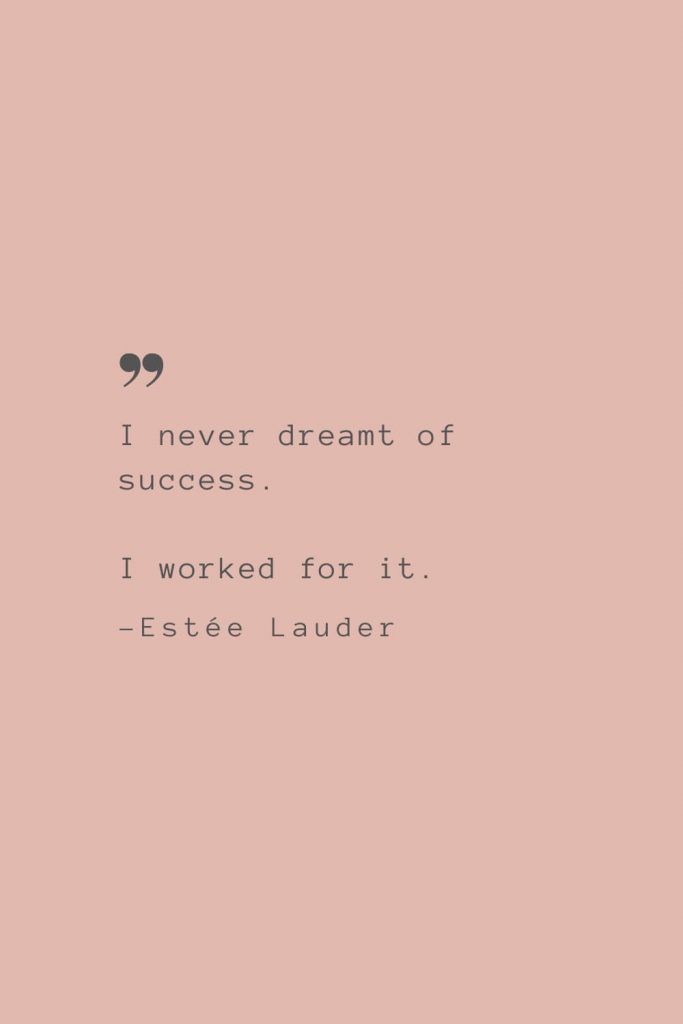 "Whatever women do they must do twice as well as men to be thought half as good. Luckily, this is not difficult." –Charlotte Whitton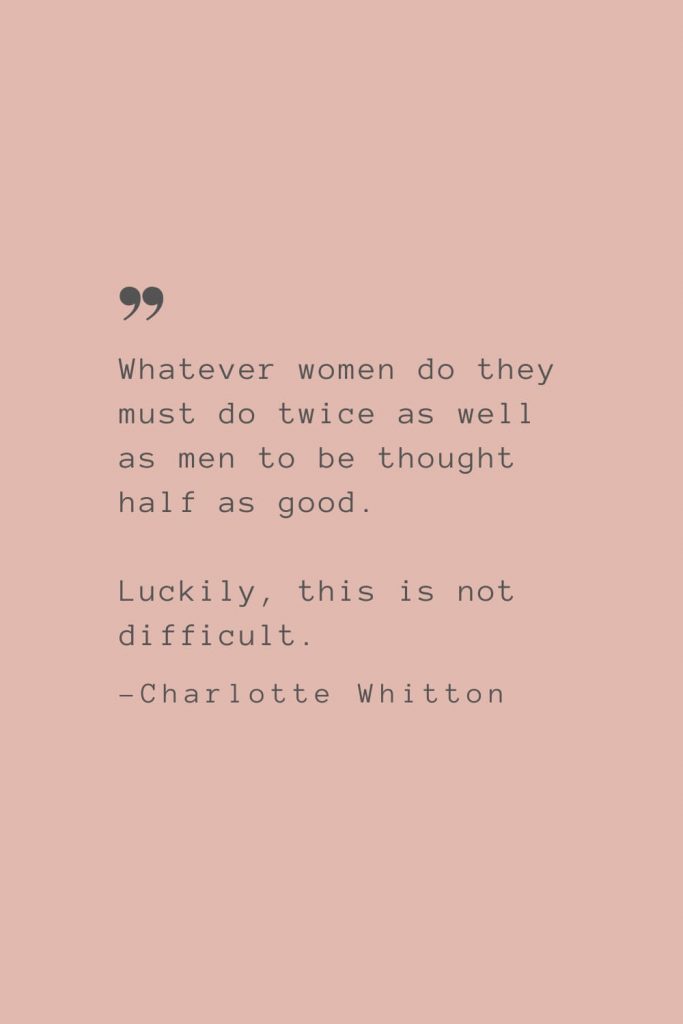 Celebrating The Beauty Of Motherhood
"There's something really empowering about going, 'Hell, I can do this! I can do this all!' That's the wonderful thing about mothers, you can because you must, and you just do." –Kate Winslet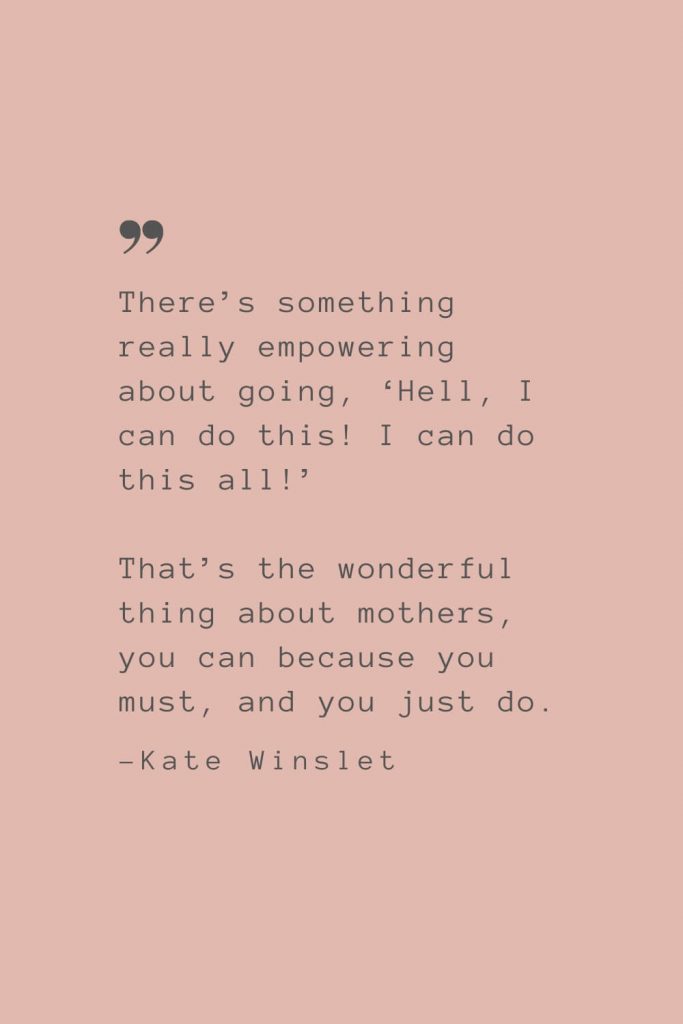 "A happy mother is a good mother, and if work makes you hum, your whole family sings along." –Sharon Meers and Joanna Strober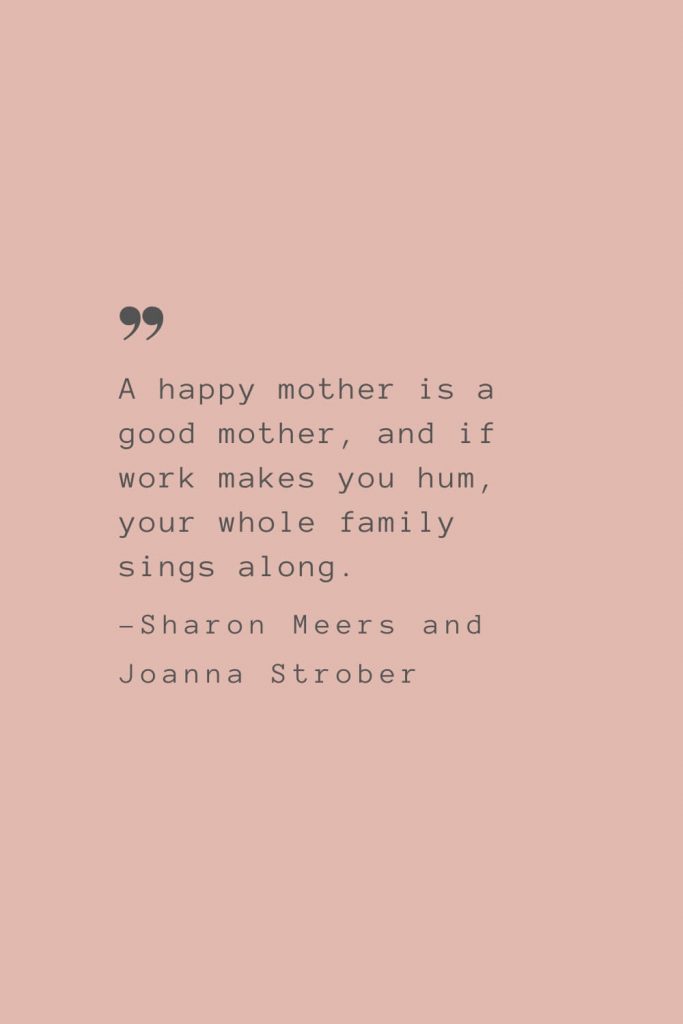 "I think every working mom probably feels the same thing: You go through big chunks of time where you're just thinking, 'This is impossible—oh, this is impossible.' And then you just keep going and keep going, and you sort of do the impossible." –Tina Fey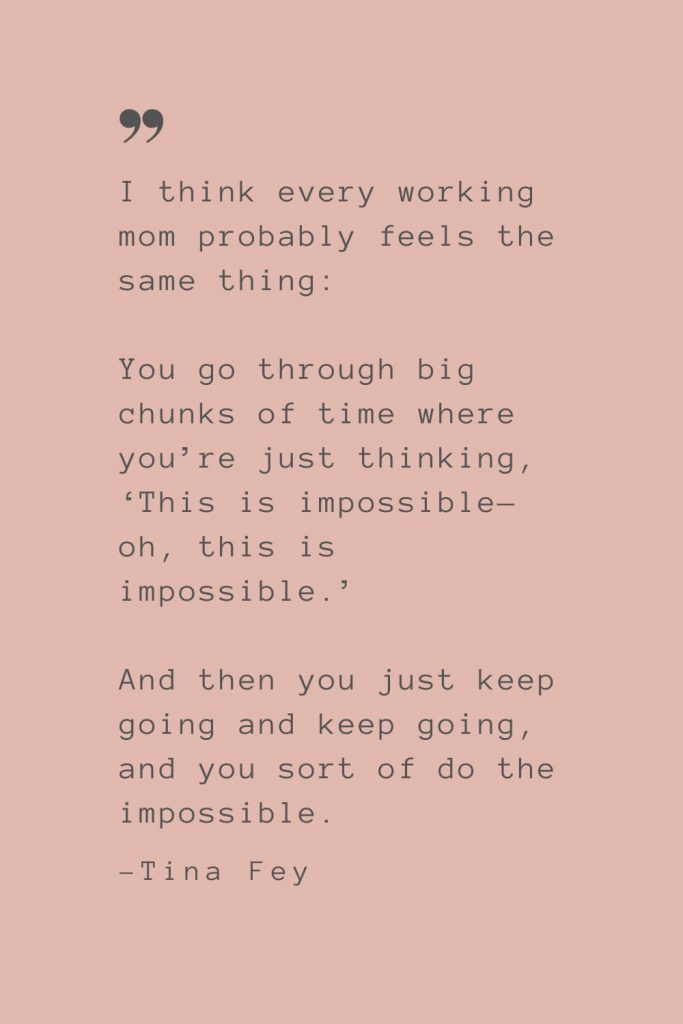 "Any mother could perform the jobs of several air traffic controllers with ease." –Lisa Alther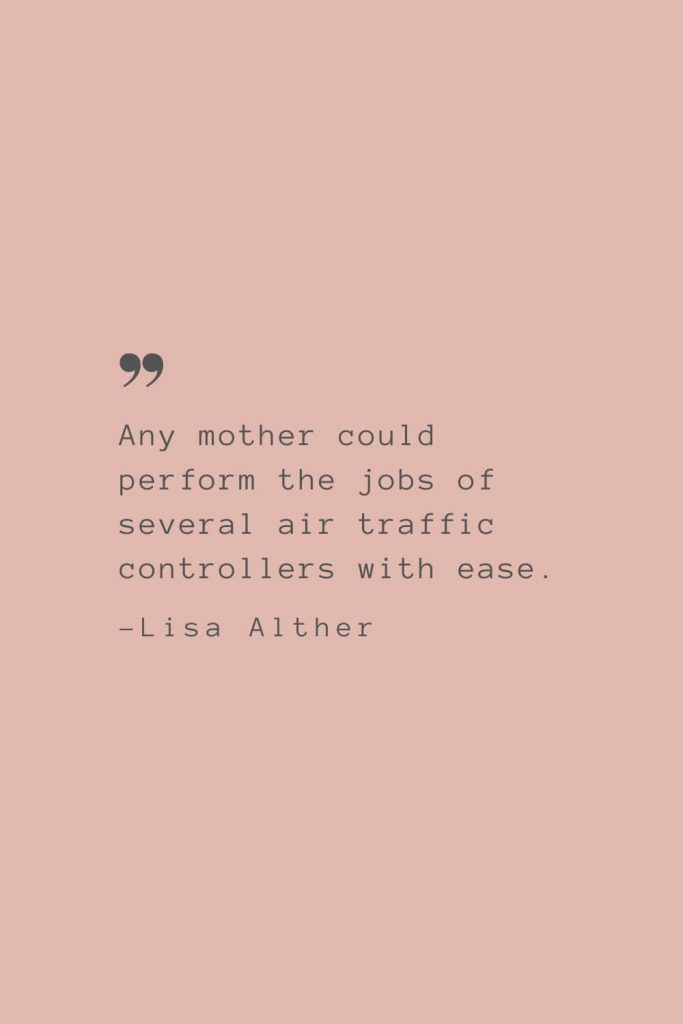 "If you are a mom, you are a superhero. Period." –Rosie Pope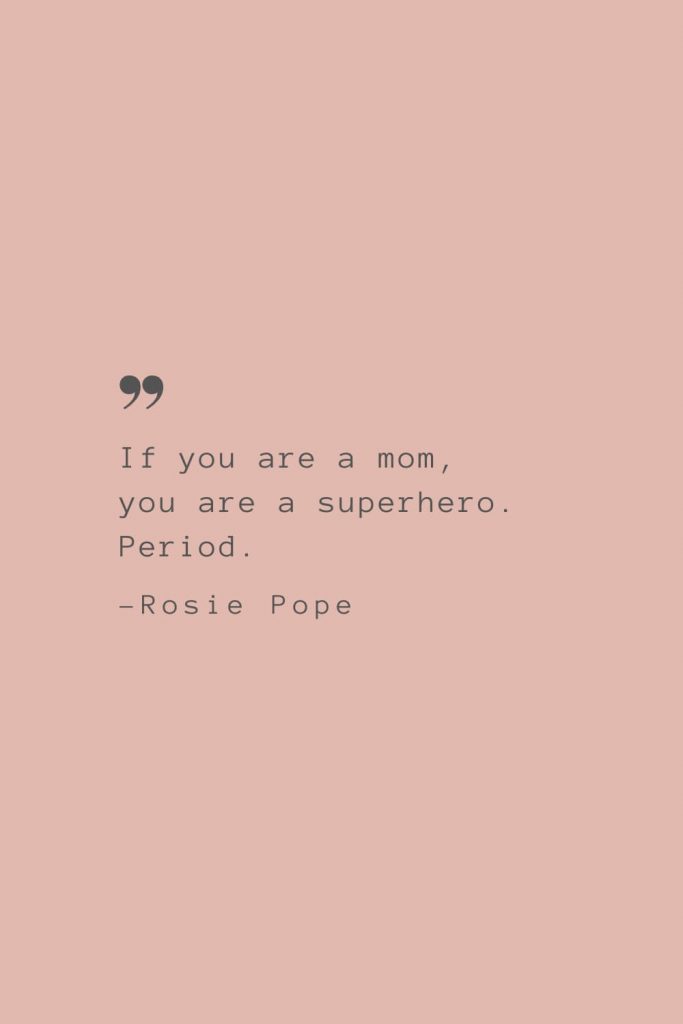 "Knowing I've got this beautiful baby to go home to makes me feel like I don't have to play another match. I don't need the money or the titles or the prestige. I want them, but I don't need them. That's a different feeling for me." –Serena Williams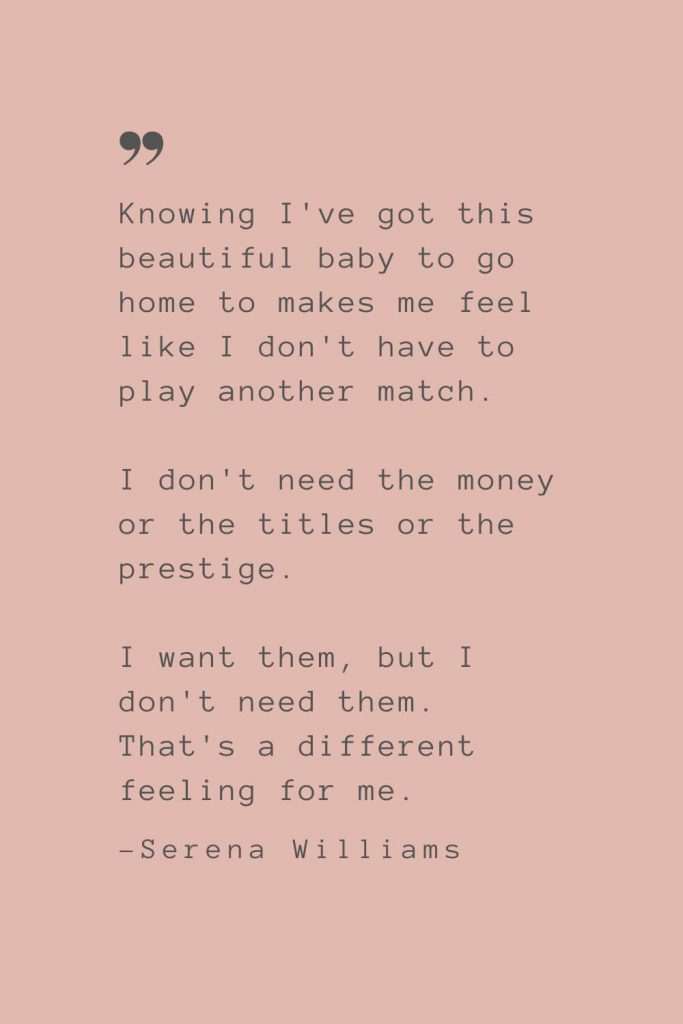 "I believe the choice to become a mother is the choice to become one of the greatest spiritual teachers there is." –Oprah Winfrey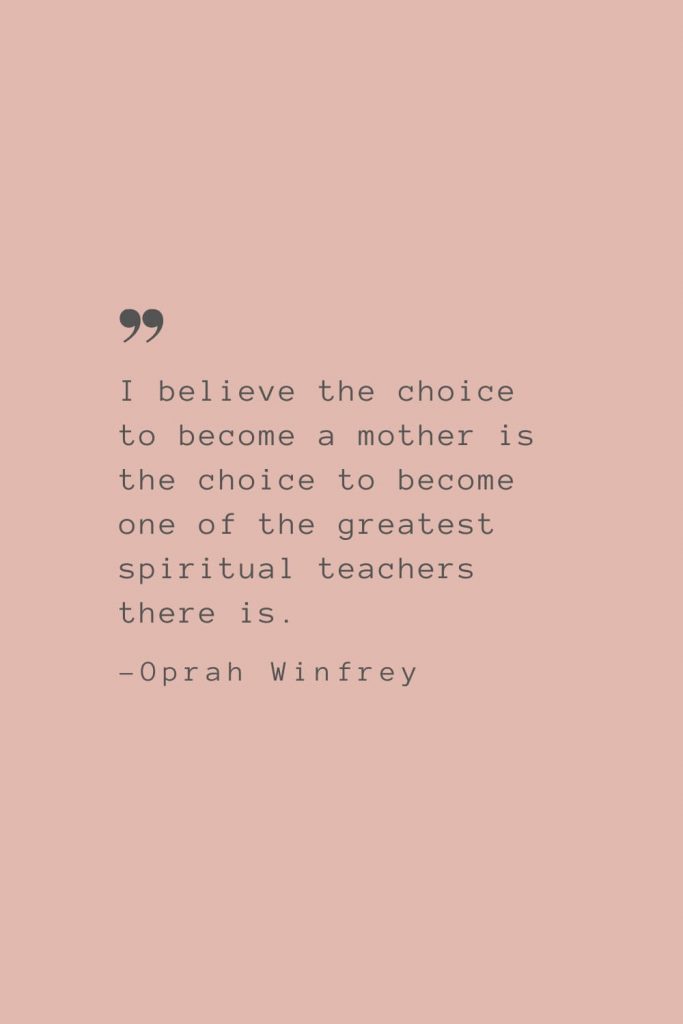 "There is no way to be a perfect mother, and a million ways to be a good one." –Jill Churchill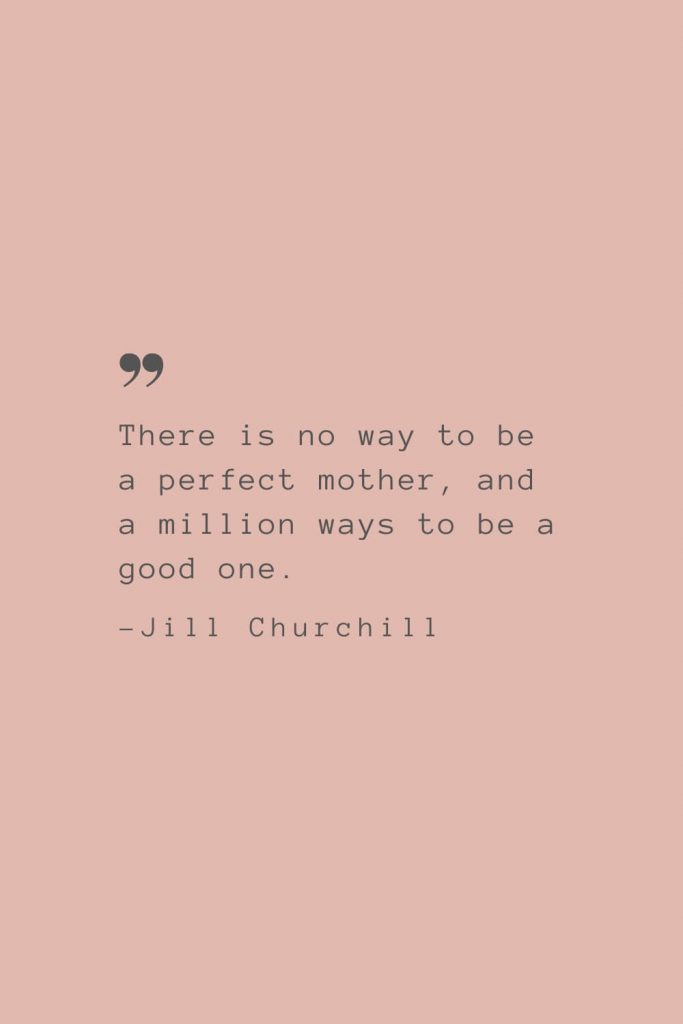 "You can quit a job. I can't quit being a mother. I'm a mother forever. Mothers are never off the clock, mothers are never on vacation. Being a mother redefines us, reinvents us, destroys and rebuilds us. Being a mother brings us face-to-face with ourselves as children, with our mothers as human beings, with our darkest fears of who we really are. Being a mother requires us to get it together or risk messing up another person forever." –Shonda Rhimes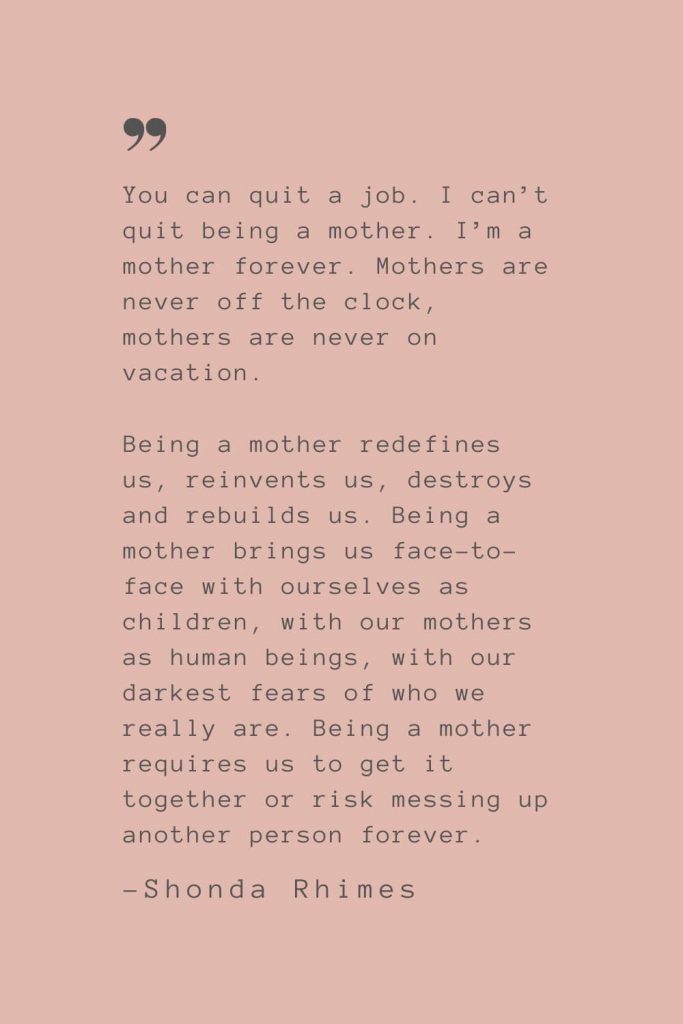 "Having kids—the responsibility of rearing good, kind, ethical, responsible human beings—is the biggest job anyone can embark on." –Maria Shriver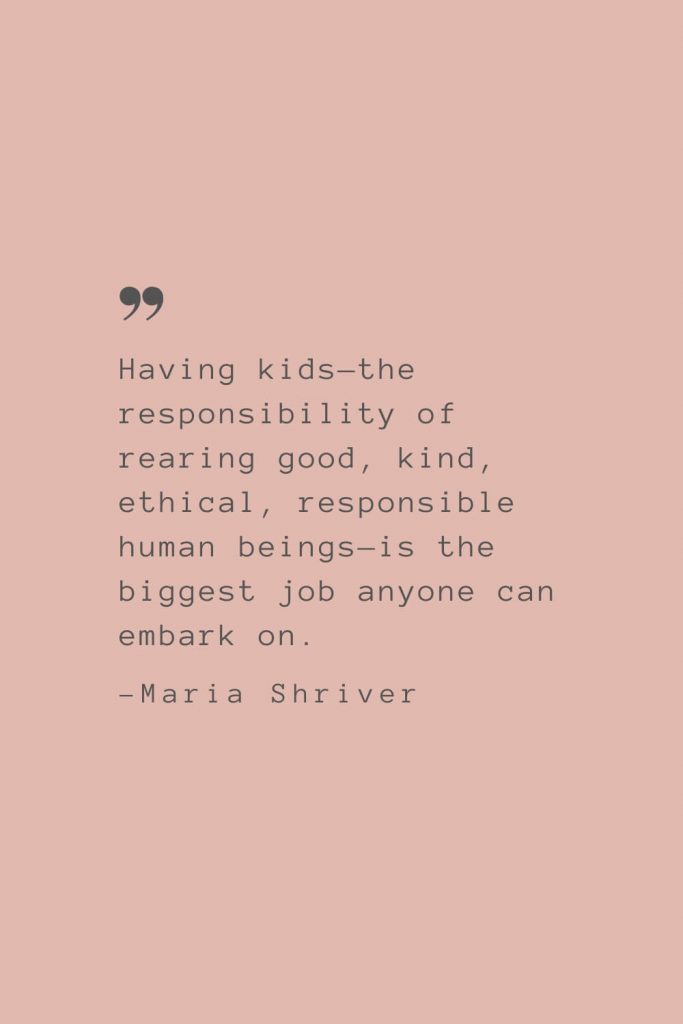 The Resilience Of Women
"I want to do it because I want to do it. Women must try to do things as men have tried. When they fail, their failure must be but a challenge to others." –Amelia Earhart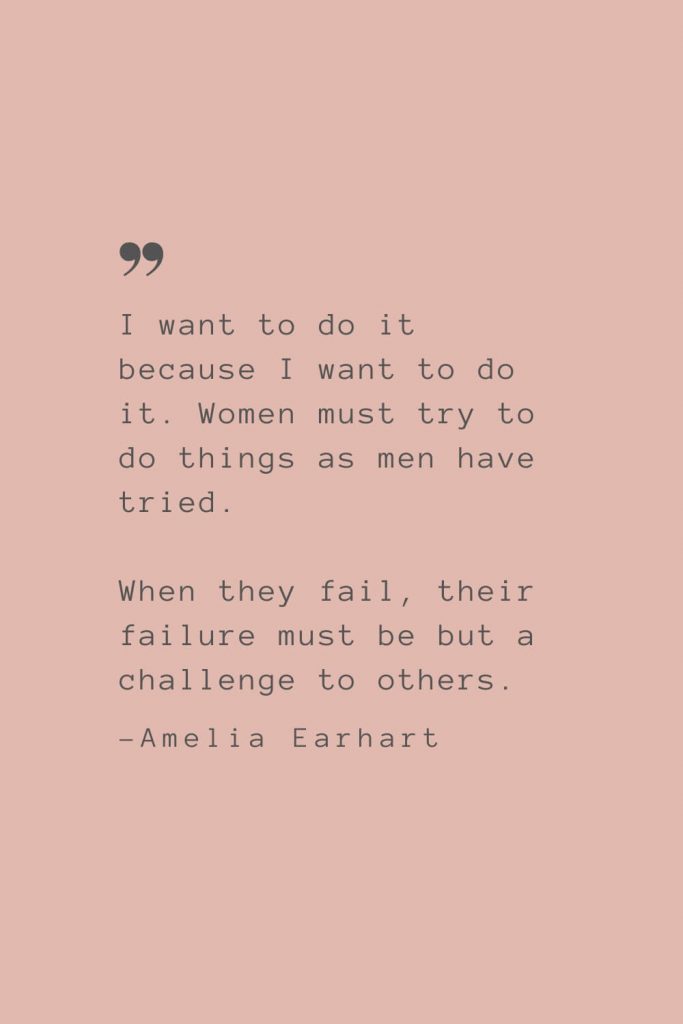 "Resilience is knowing that you are the only one that has the power and the responsibility to pick yourself up." –Mary Holloway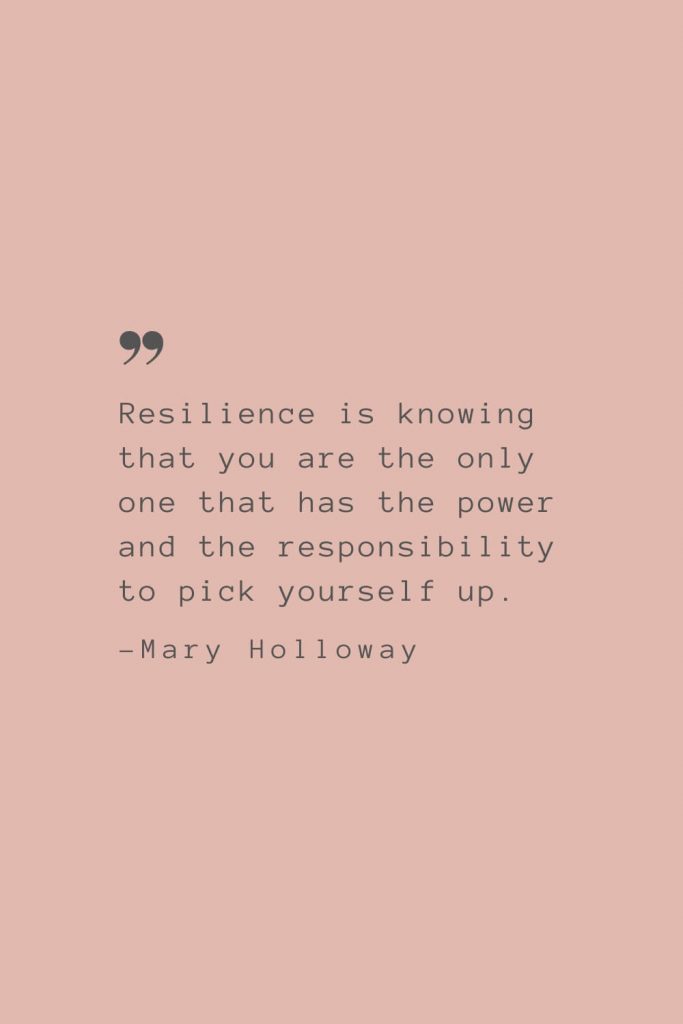 "If you're comfortable with yourself and know yourself, you're going to shine and radiate, and other people are going to be drawn to you." –Dolly Parton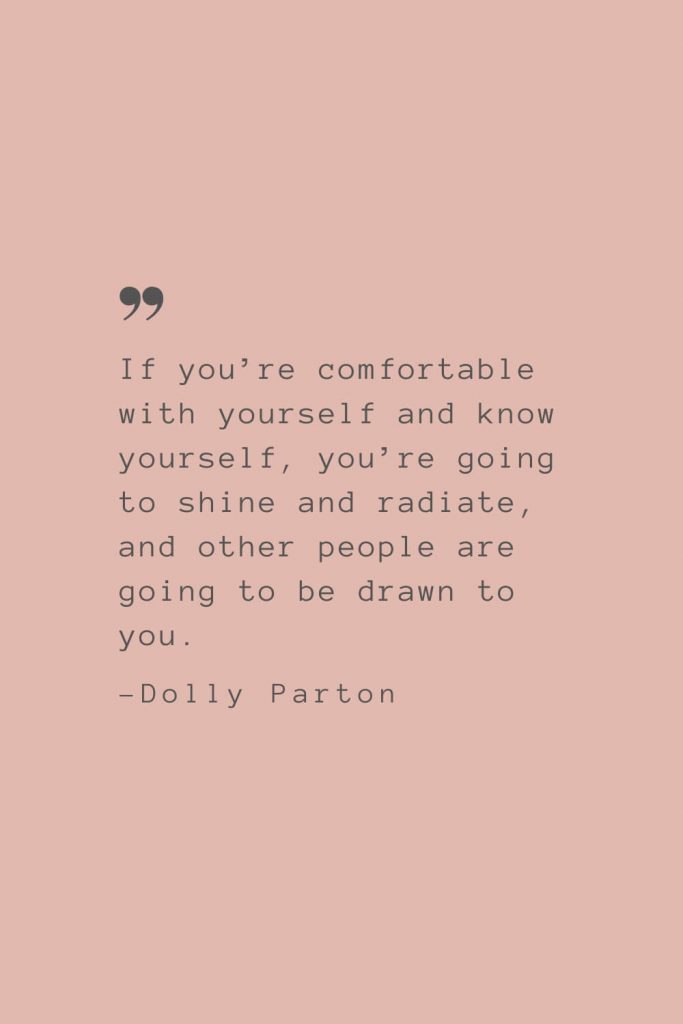 "Start by doing what's necessary, then do what's possible, and suddenly you are doing the impossible." –St. Francis of Assisi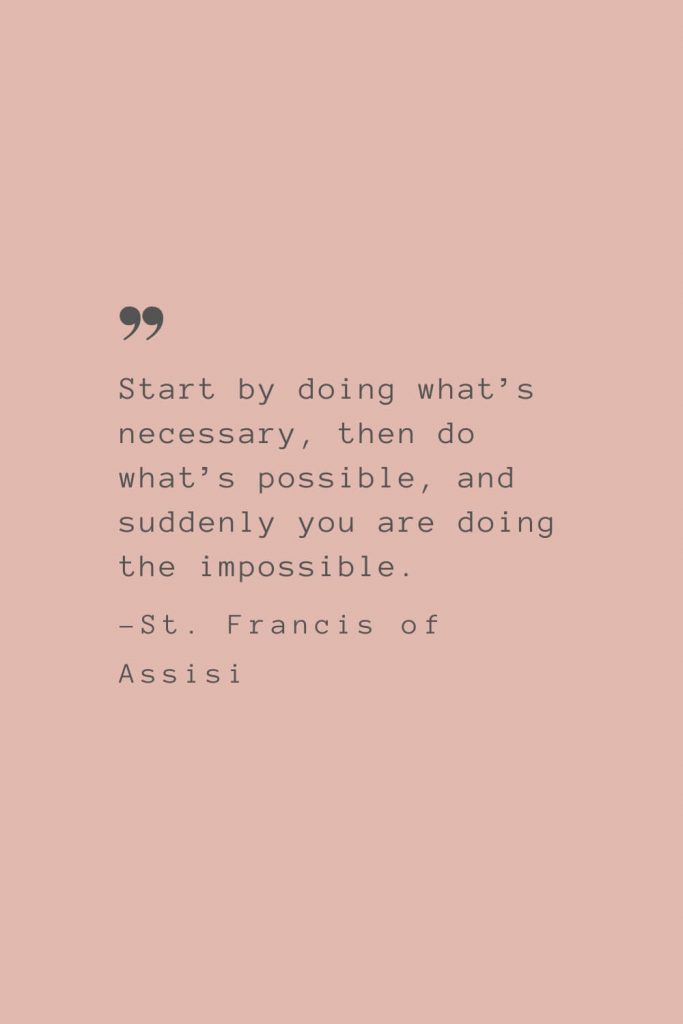 "I've come to believe that each of us has a personal calling that's as unique as a fingerprint and that the best way to succeed is to discover what you love and then find a way to offer it to others in the form of service, working hard and also allowing the energy of the universe to lead you." –Oprah Winfrey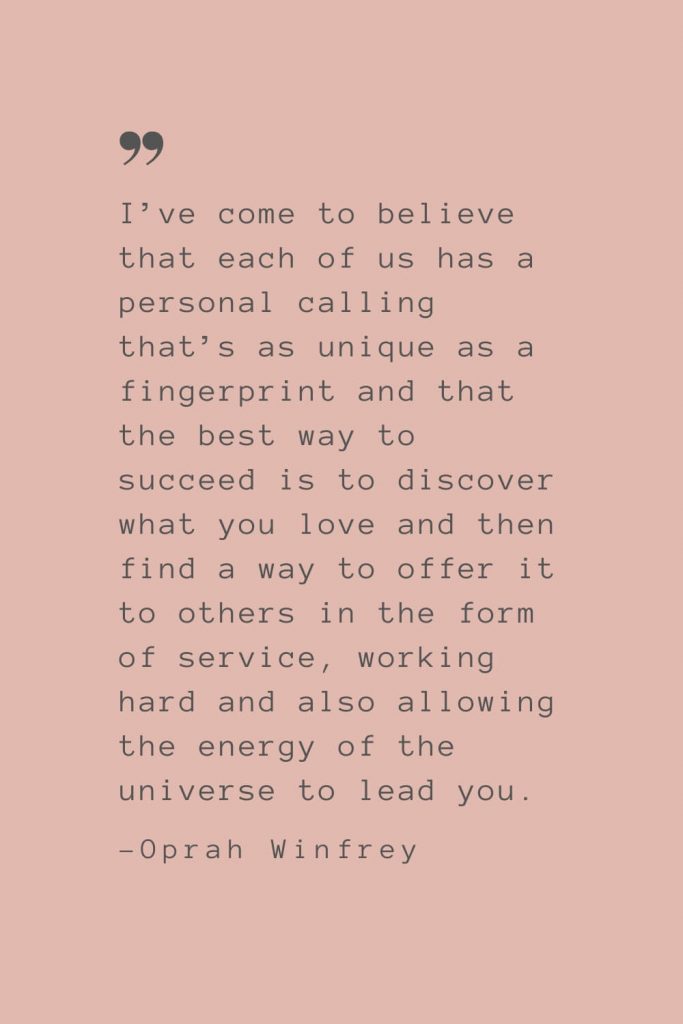 "Someone said adversity builds character, but someone else said adversity reveals character. I'm pleasantly surprised with my resilience. I persevere, and not just blindly. I take the best, get rid of the rest and move on, realizing that you can make a choice to take the good." –Brooke Shields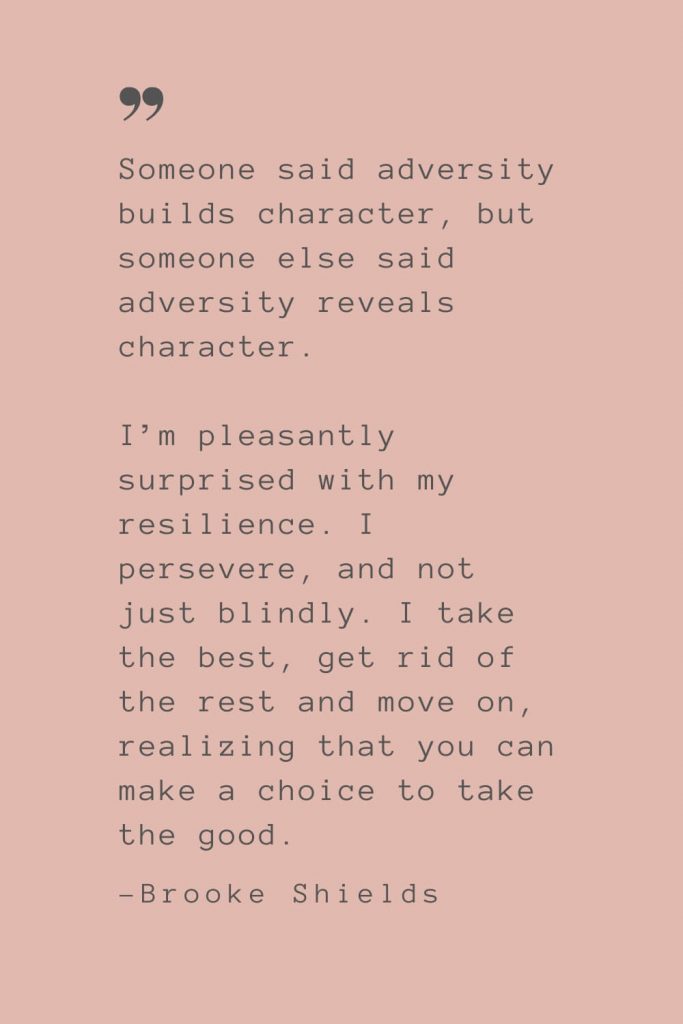 "The thing that is really hard and really amazing, is giving up on being perfect and beginning the work of becoming yourself." –Anna Quindlen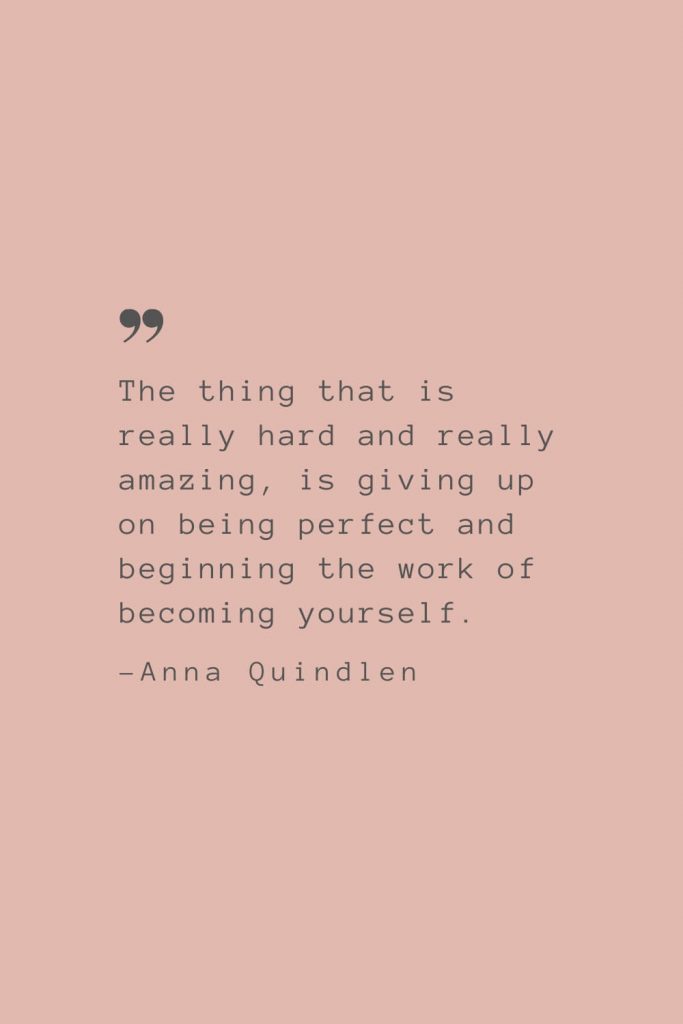 Seeking Balance As A Working Mother
"Working mothers' laughter comes hardest when our double life is revealed for what it is: a juggling act in which the balls can drop at any time, invariably on our own head." –Allison Pearson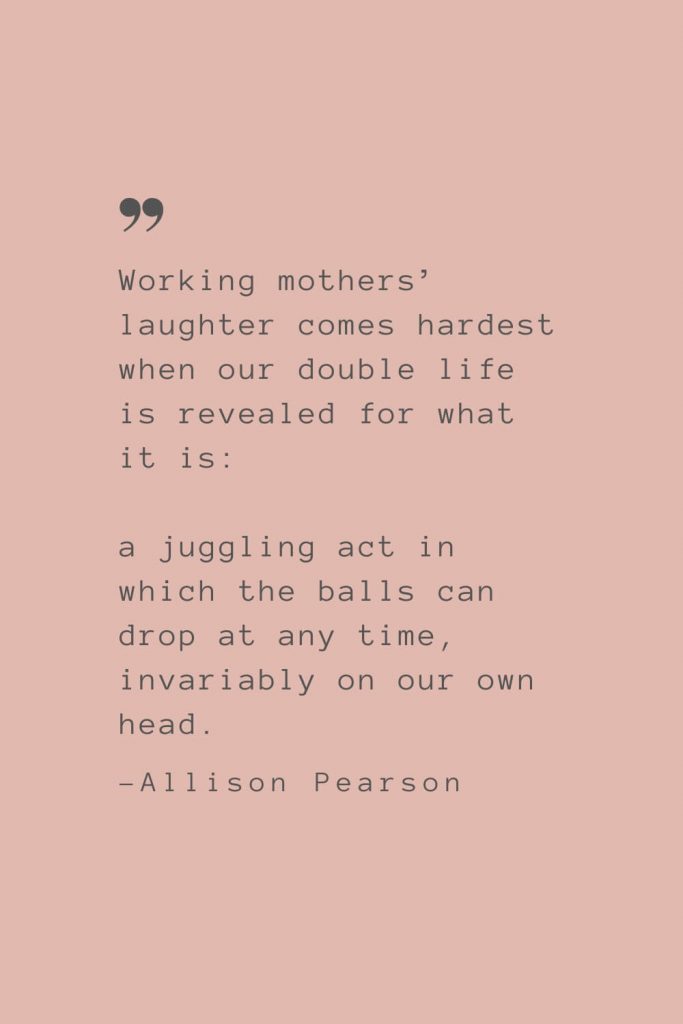 "Like so many working mothers all over the world, I feel the constant struggle to be the best mother I can, whilst setting a good example for my children to work hard. I travel for work when it's necessary, and I miss them all the time when I am away." –Victoria Beckham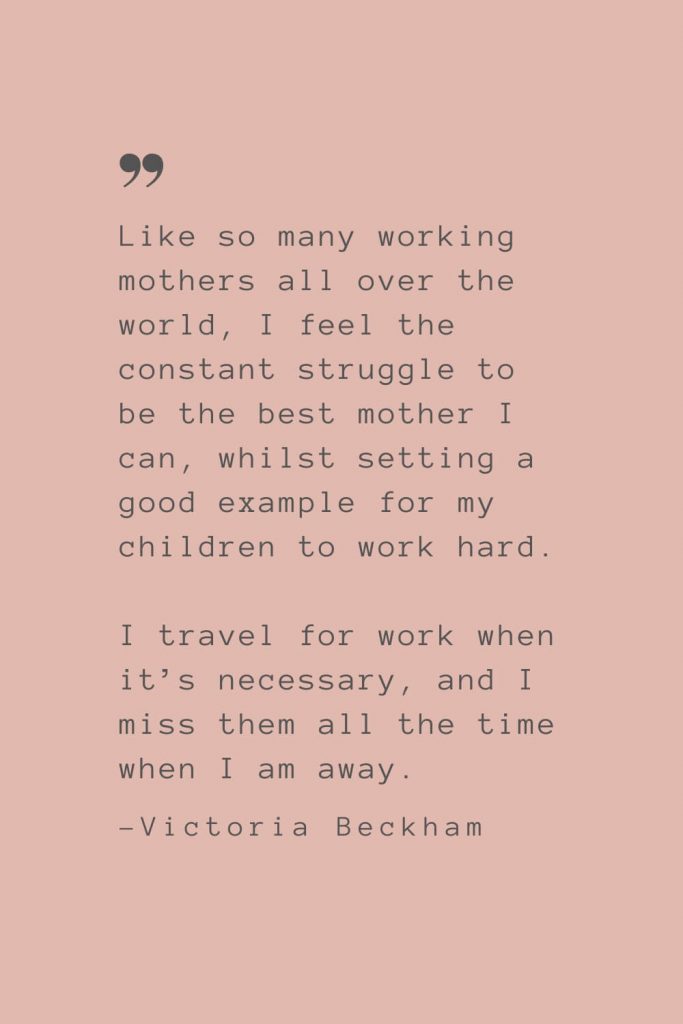 "If you want me to do the job, you've got to pay me to do the job and you've got to give me flexibility, and flexibility means that I will work my tail off for you, but you better pay me and value my family." –Michelle Obama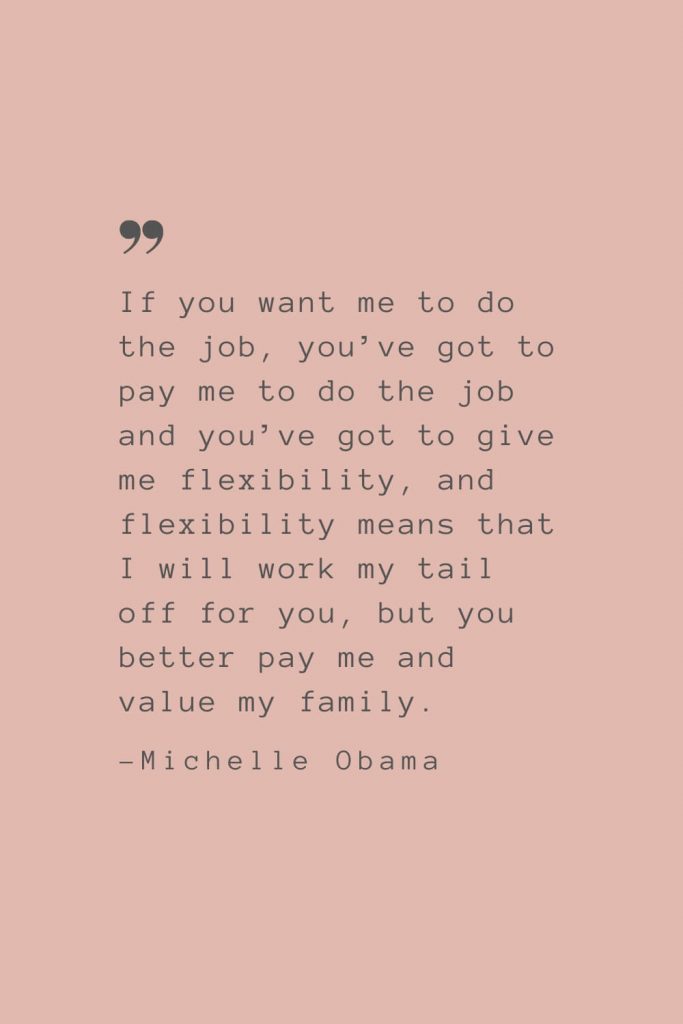 "It's not wrong to be passionate about your career. When you love what you do, you bring that stimulation back to your family." –Allison Pearson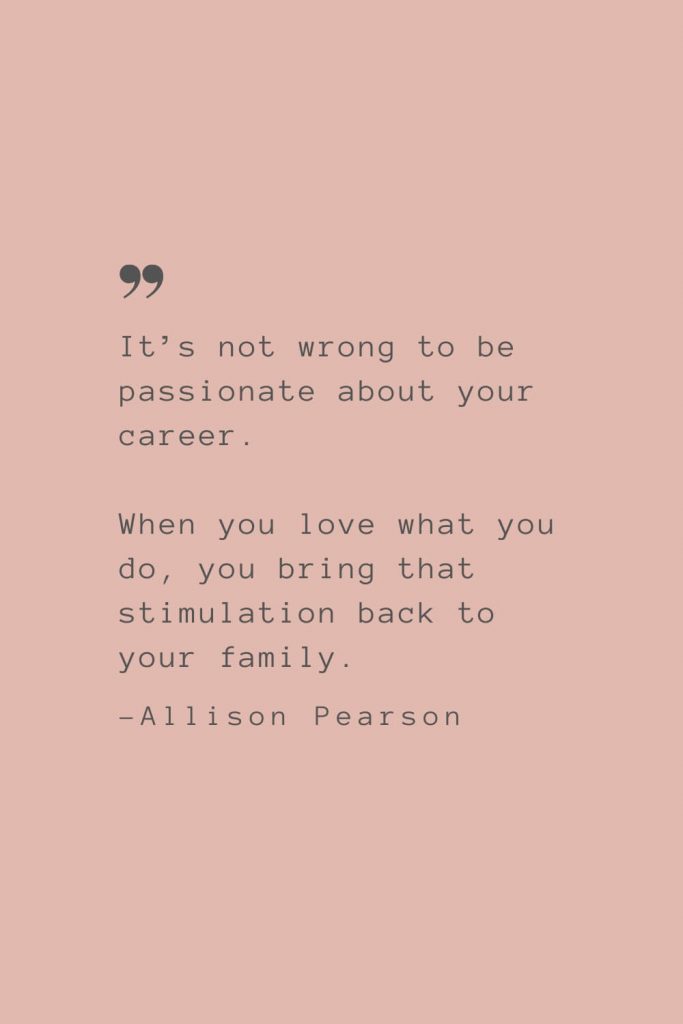 "Don't confuse having a career with having a life." –Hillary Clinton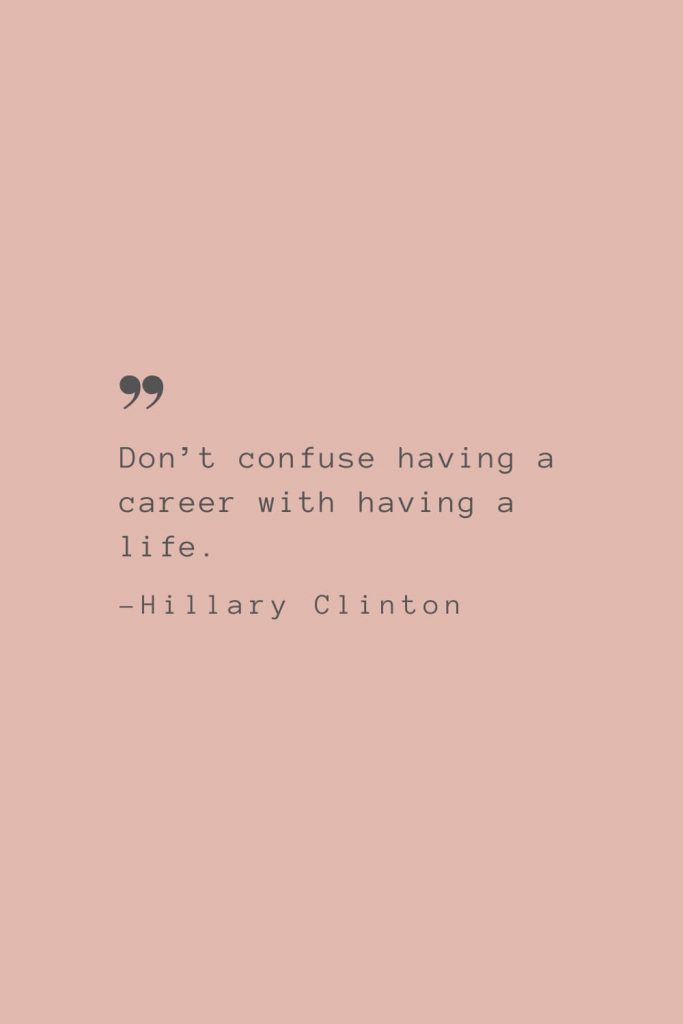 "I always give my title as 'working mother' because my children and my work are the two most important things in my life. Finding that balance is very important. Your career lasts a lifetime… stop and have your children whenever you're ready, not when your job 'allows'." –Karren Brady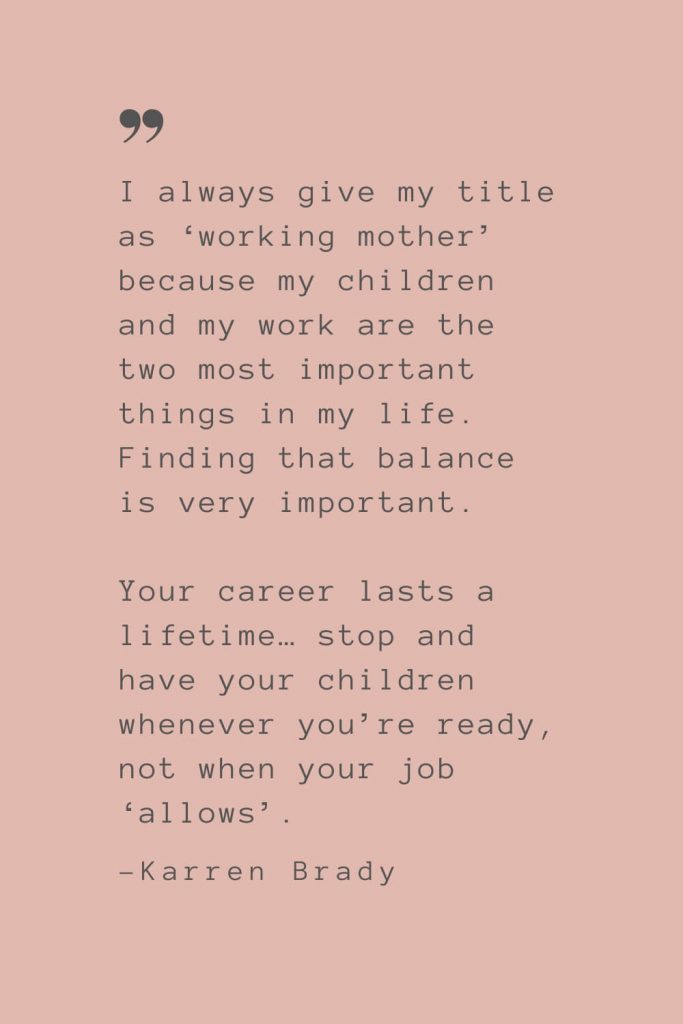 "I've yet to be on a campus where most women weren't worrying about some aspect of combining marriage, children and a career. I've yet to find one where many men were worrying about the same thing." –Gloria Steinem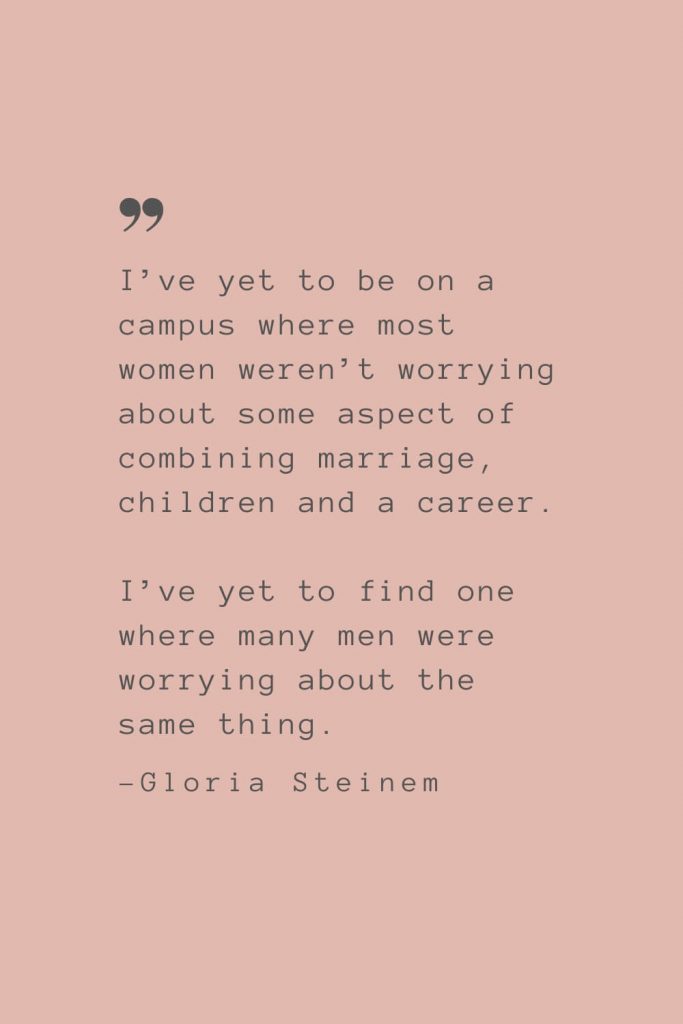 "I pride myself on finding balance. I love making music and I love raising my boys. I find time to make both a priority" –Sheryl Crow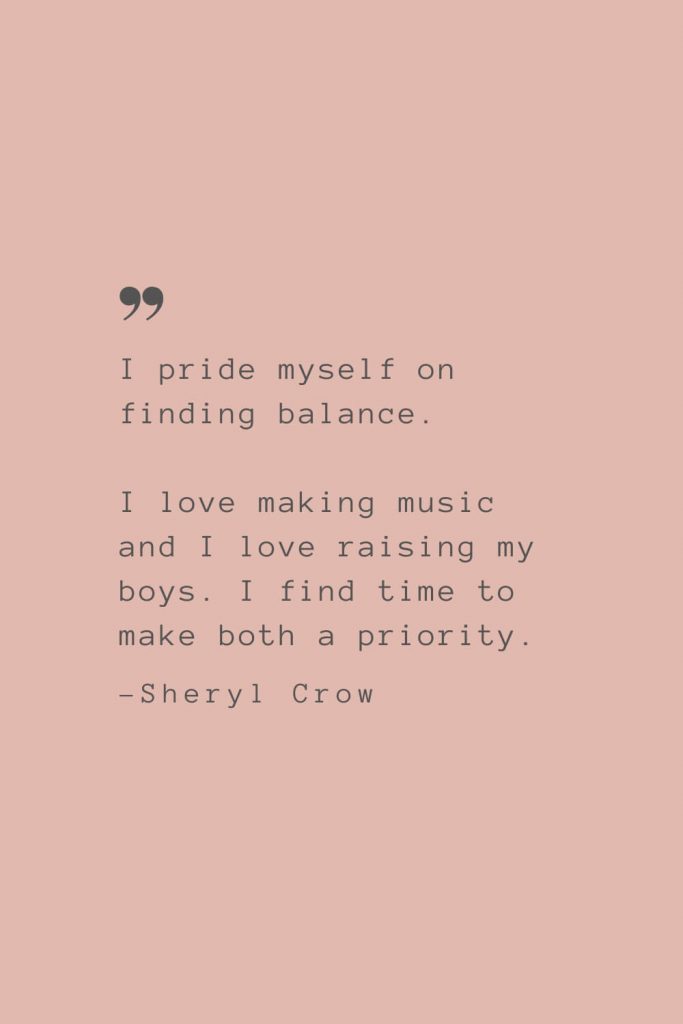 "Guilt management can be just as important as time management for mothers." –Sheryl Sandberg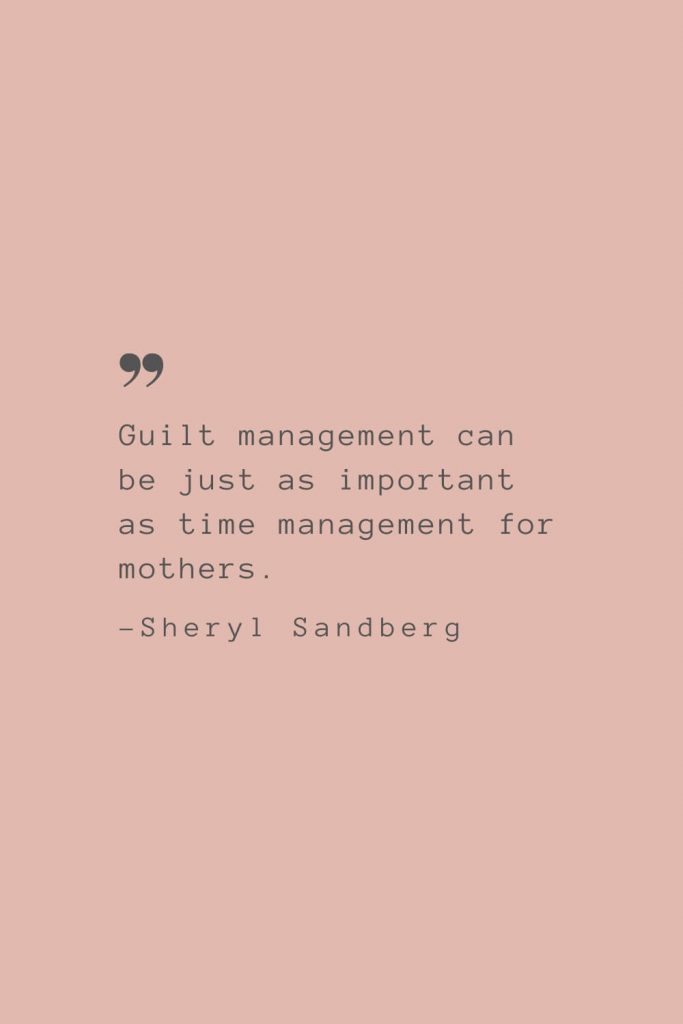 "She never quite leaves her children at home, even when she doesn't take them along." –Margaret Culkin Banning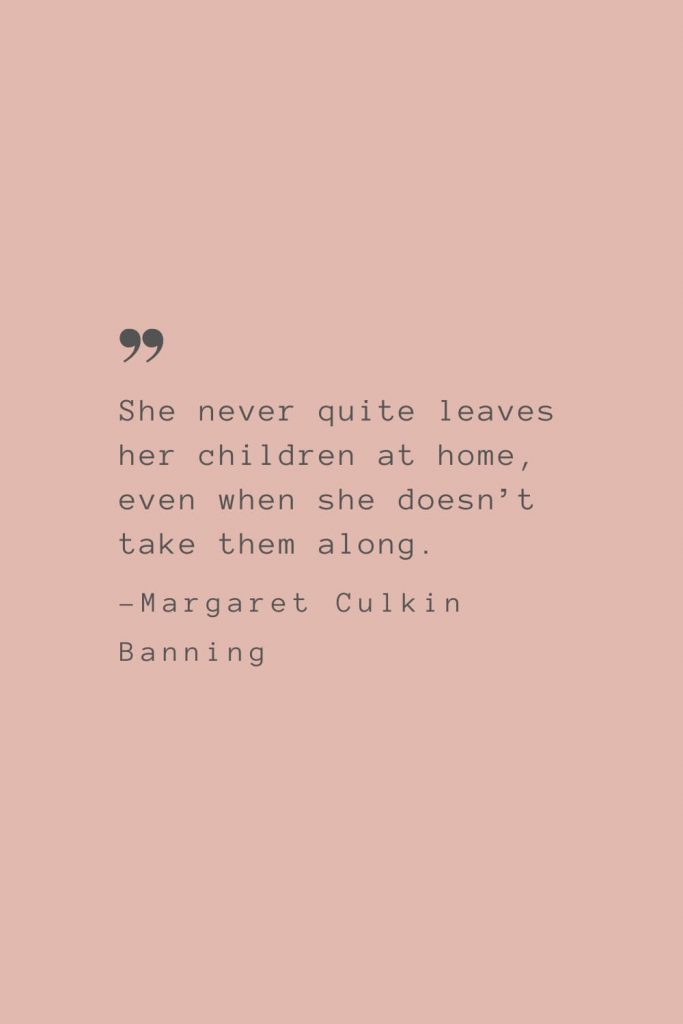 "The phrase 'working mother' is redundant." –Donna Reed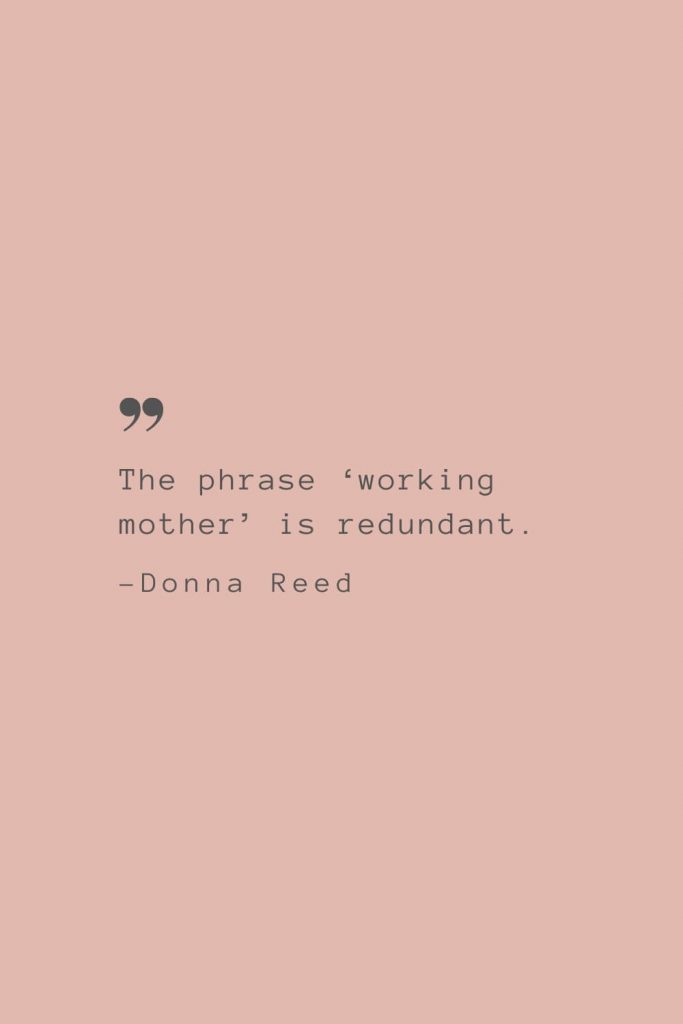 "Sometimes, when I want to take on the world, I try to remember that it's just as important to sit down and ask my son how he's feeling or talk to him about life." –Angelina Jolie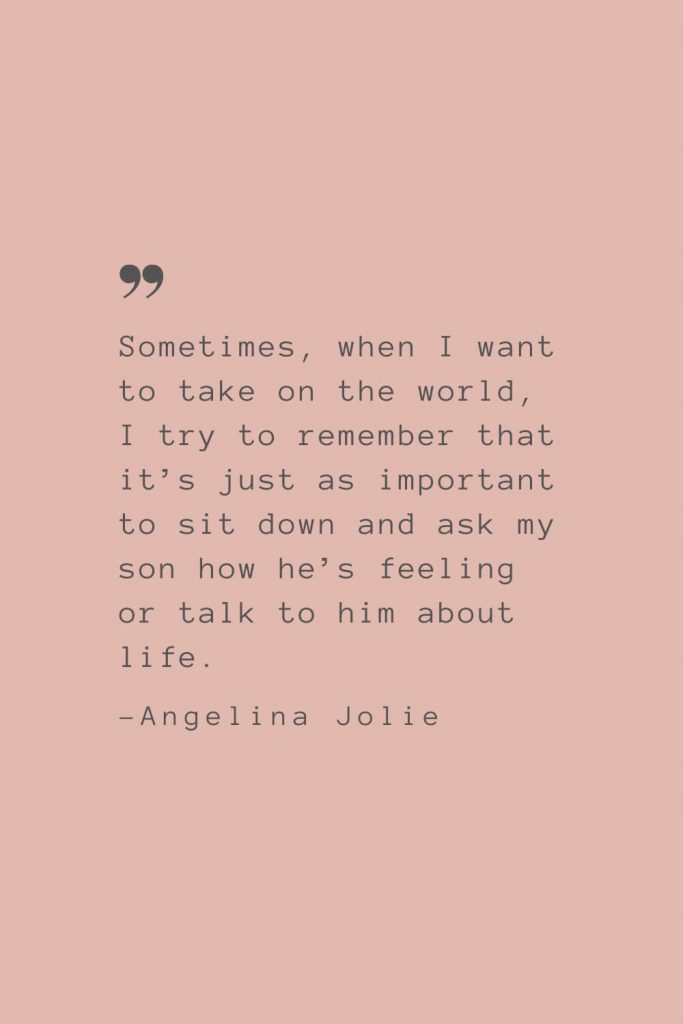 Challenges Of Working Mothers
"Being a working mom is not easy. You have to be willing to screw up at every level." –Jami Gertz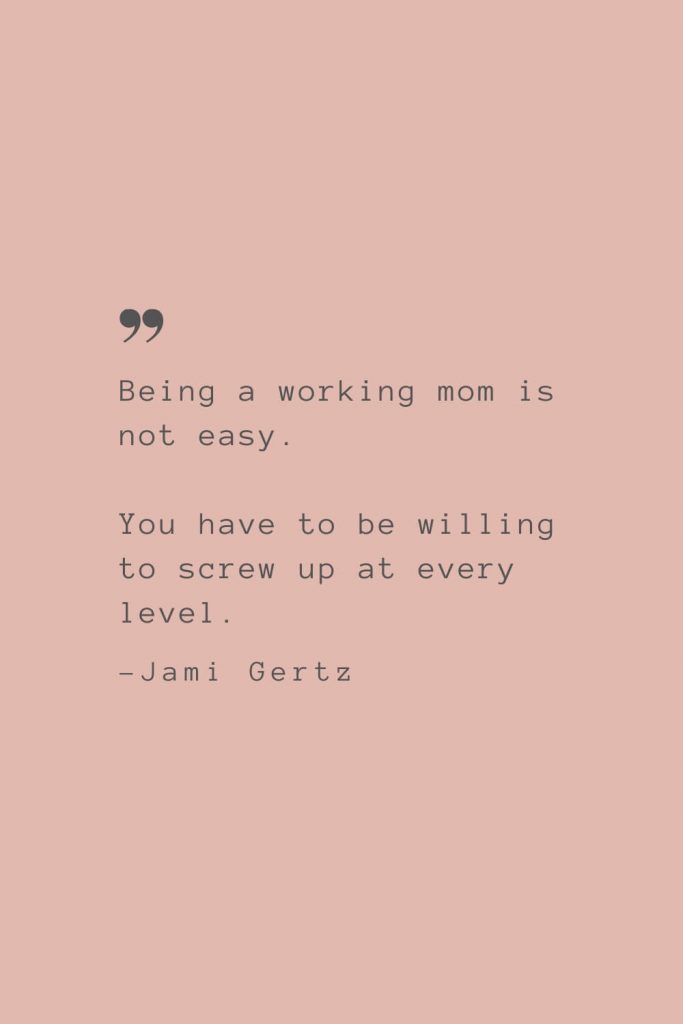 "Trying to do it all and expecting that it all can be done exactly right is a recipe for disappointment. Perfection is the enemy." –Sheryl Sandberg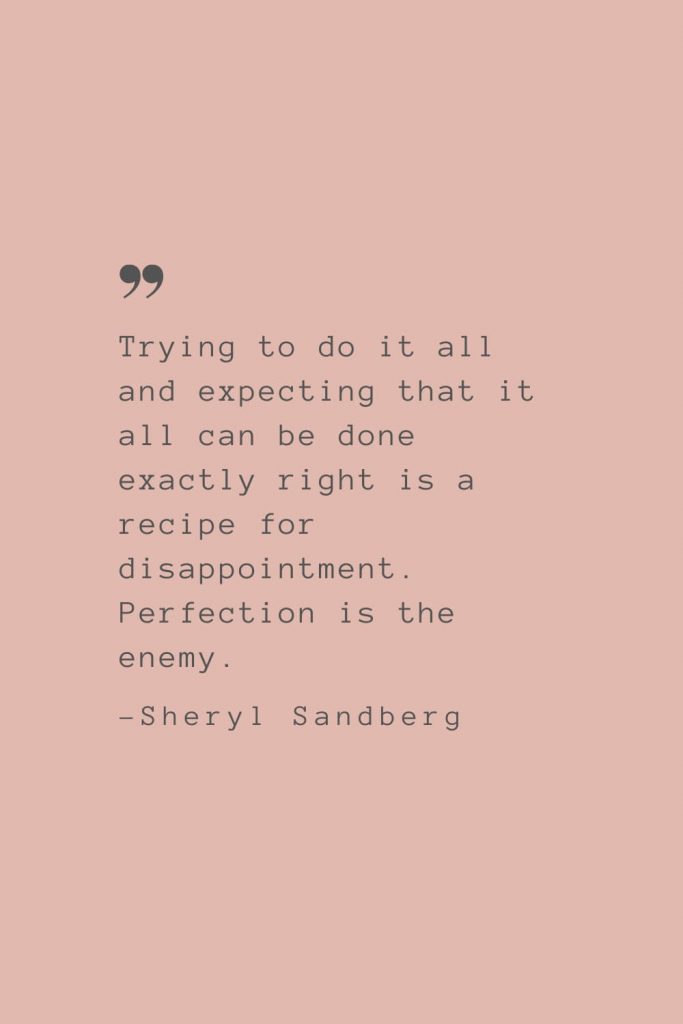 "Successful mothers are not the ones that have never struggled. They are the ones that never give up, despite the struggles." –Sharon Jaynes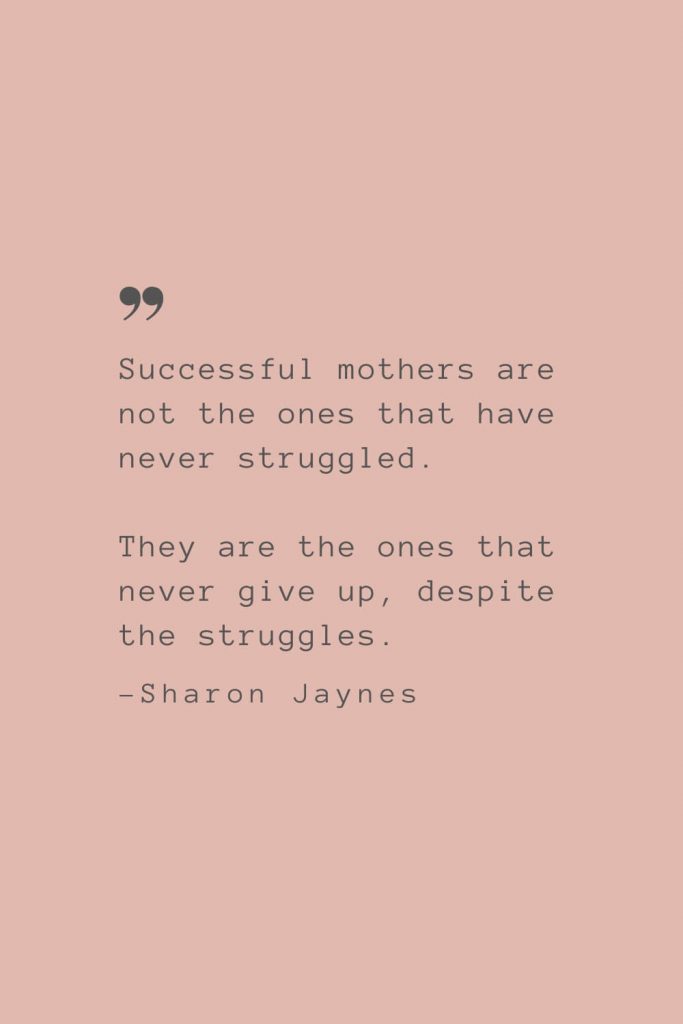 "It's not difficult to take care of a child; it's difficult to do anything else while taking care of a child." –Julianne Moore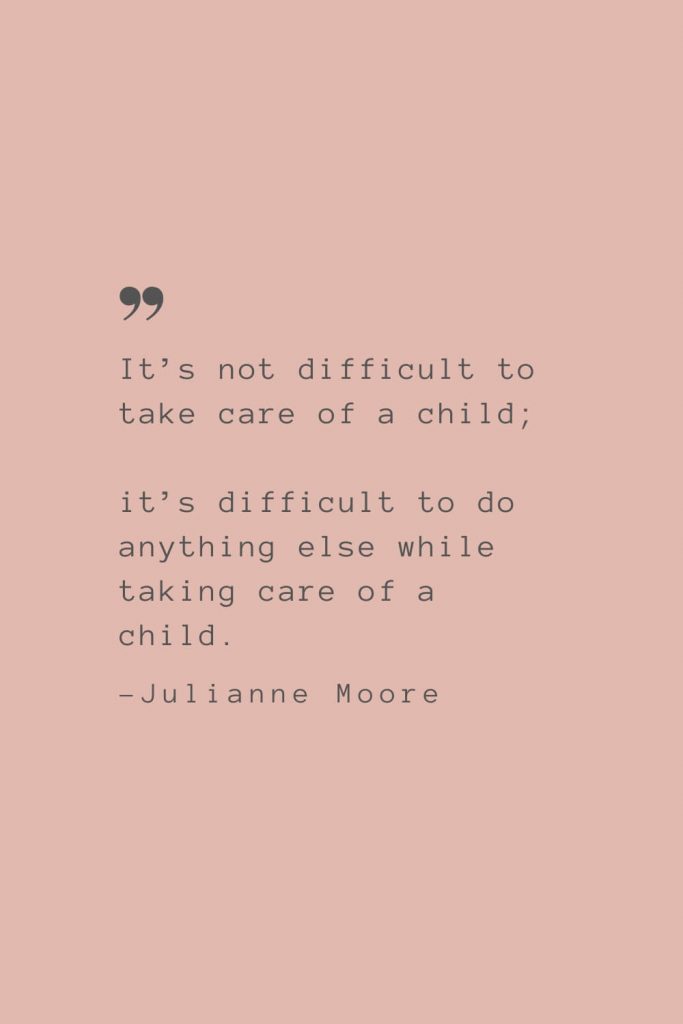 "I think while all mothers deal with guilt, working mothers are plagued by guilt on steroids." –Arianna Huffington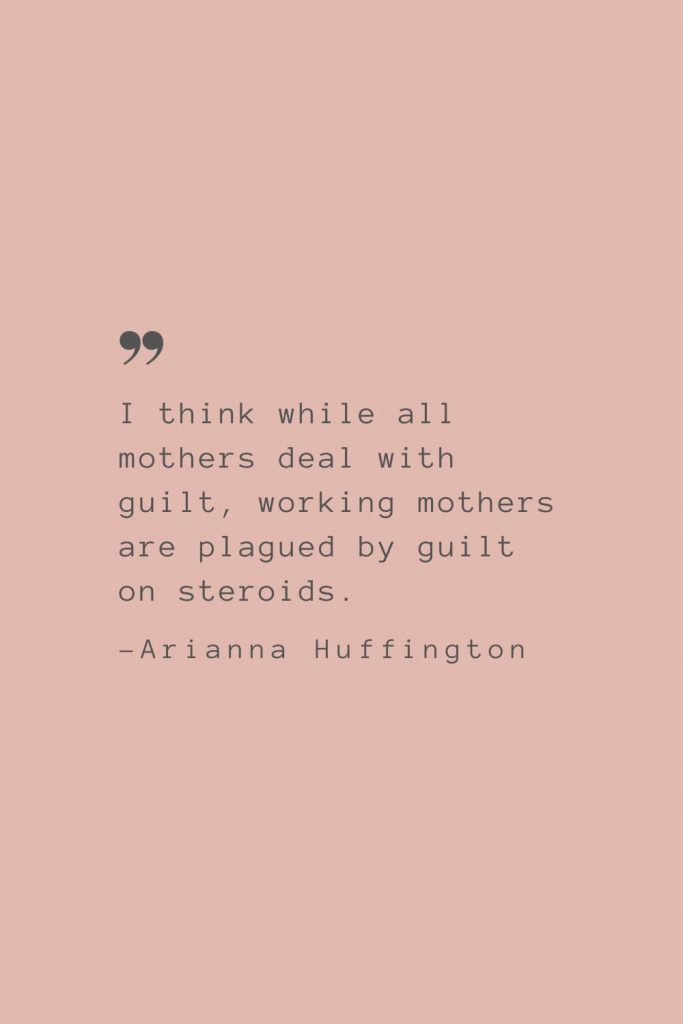 "Behind every working woman is an enormous pile of unwashed laundry." –Barbara Dale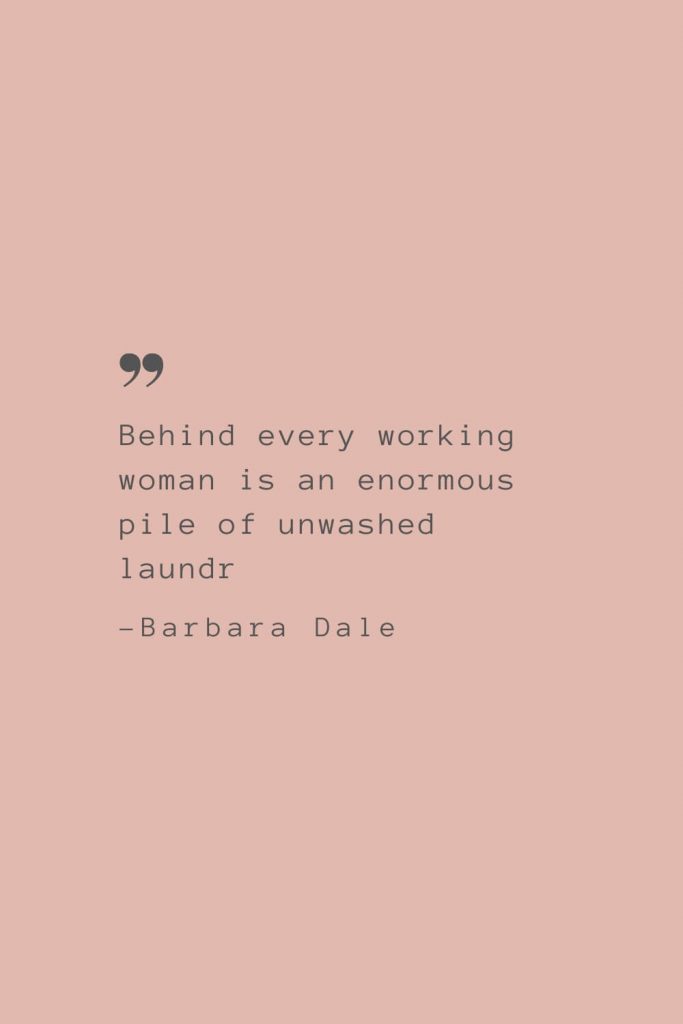 "Any woman who understands the problems of running a home will be nearer to understanding the problems of running a country." –Margaret Thatcher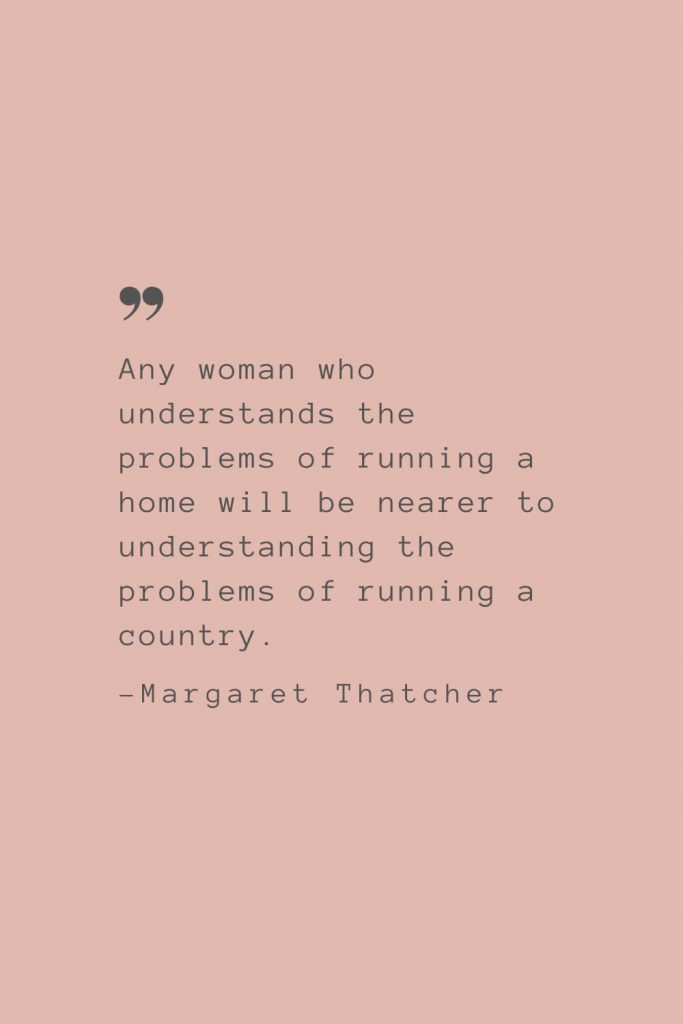 "[Motherhood is] the biggest gamble in the world. It is the glorious life force. It's huge and scary—it's an act of infinite optimism." –Gilda Radner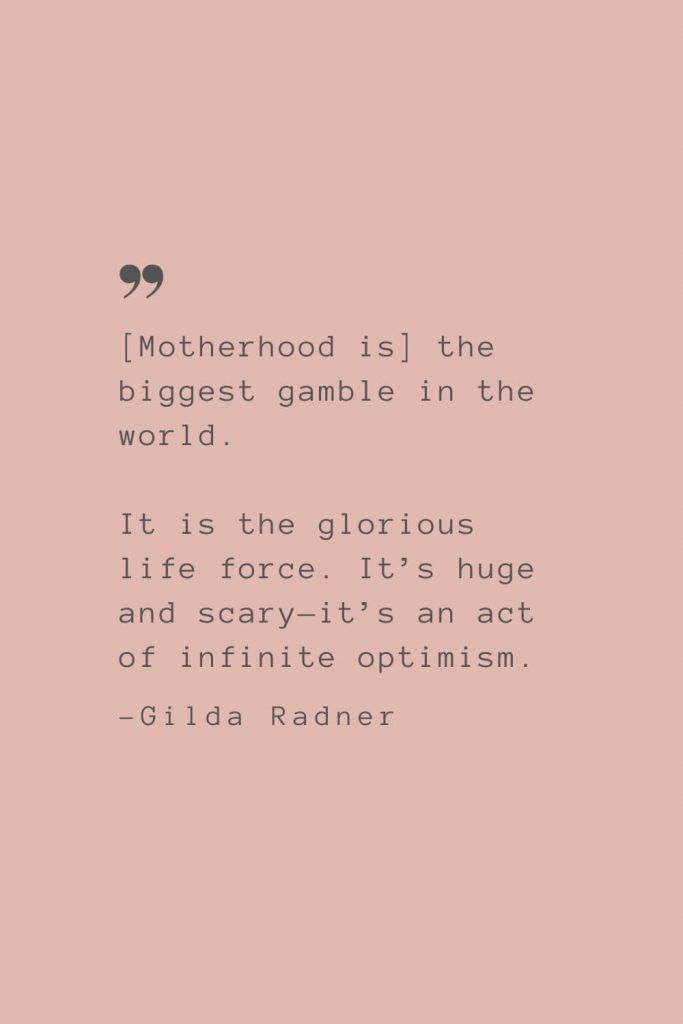 The Good, The Bad And The Smelly
"You never know when you're gonna get crapped on, when you're gonna get a big smile or when that smile immediately turns into hysterics. It might be like living with a drug addict." –Blake Lively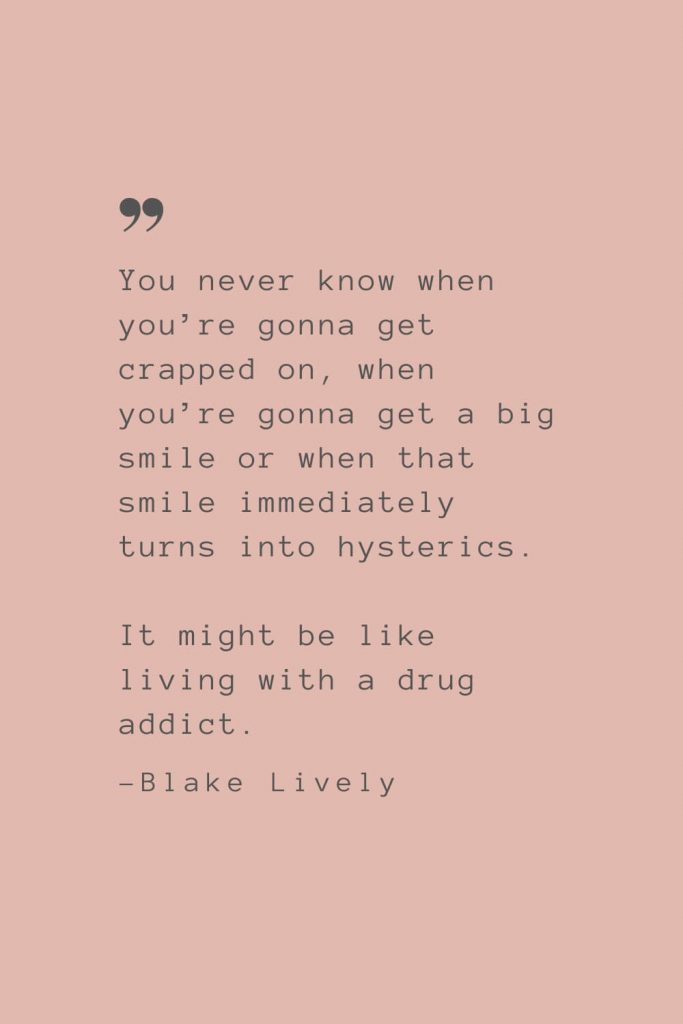 "Sleep is out for 2009. Tired is the new black" –Amy Poehler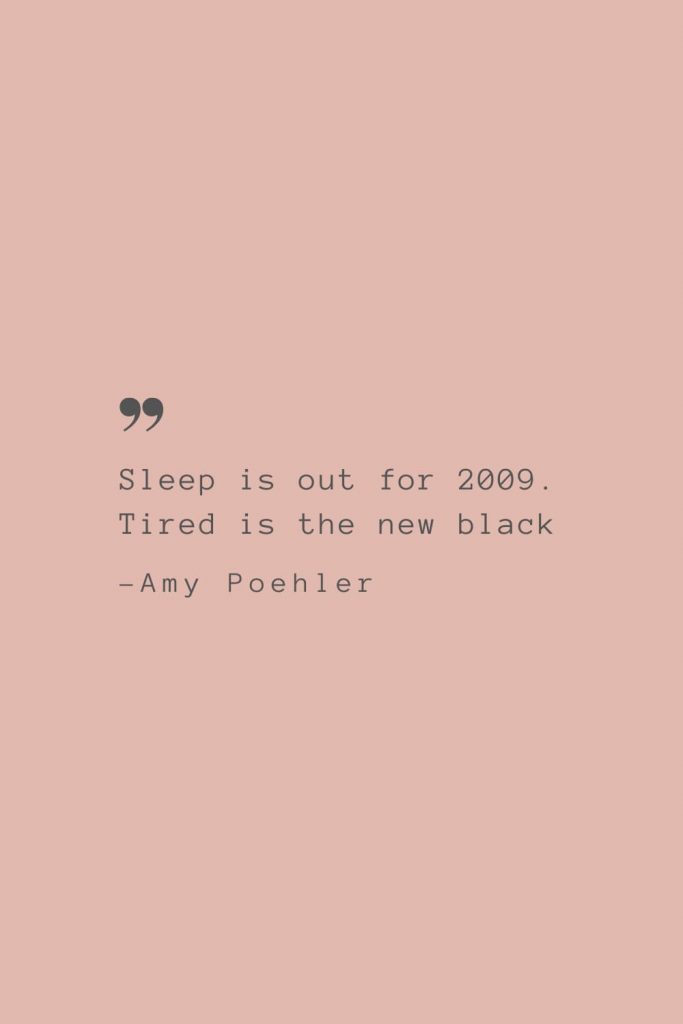 "If you're going to be able to look back on something and laugh about it, you might as well laugh about it now." –Marie Osmond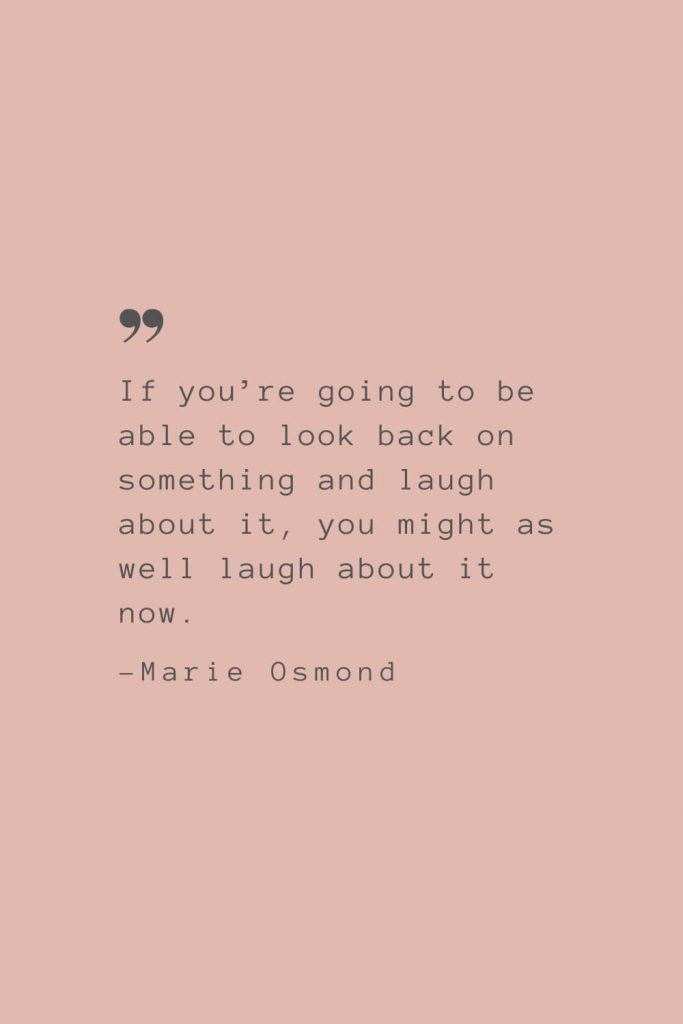 Source: Blake Morgan via Forbes.com