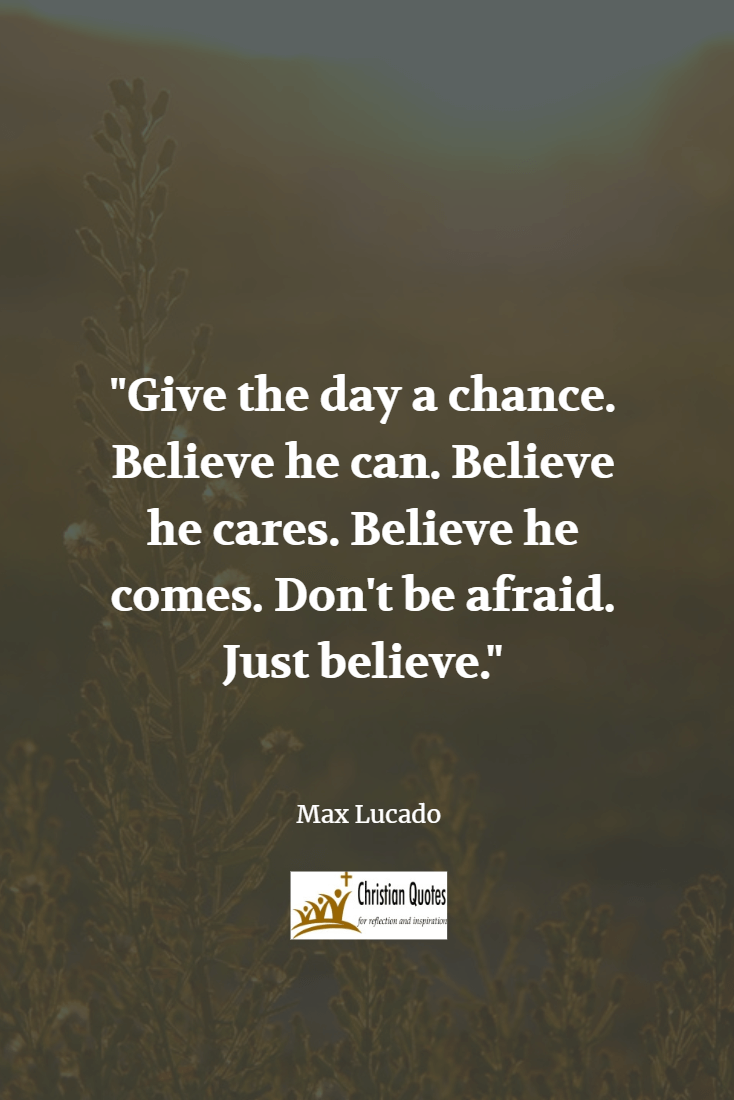 A Thought
If you believe then you will know God is always with us.  But if no belief then you will not find him. Believe that God will help you, ask him for help and you will find he is there. As a Father, He doesn't always give us what we ask but He knows what is best and because of his caring and loving ways he will help. Just as a father of a child, he helps his children, God can do the same for you and I if we have faith.  We all have doubts at one time or another, but we need to restore our faith when we have such feelings.  One way that I find helps is to keep a journal recording the times when I have seen God at work in my life and the lives of others.  As I read this journal it takes away any doubt in my life.
A Prayer
Dear Father,
Thank you for this day with all of its wonders. Help me to see the good in each and every day.
When doubt enters my mind help me to turn to you. In James 1:6 it states, But he must ask in faith without doubting, for the one who doubts is like a wave of the sea, blown and tossed around by the wind. I pray that my thoughts keep centered on You and that any doubts that I may have be pushed aside by my faith.
You are a loving and caring God, let me demonstrate these same qualities in the people I am in contact with during my day. Let my day be filled with belief so I can see the goodness of Your Presence in my life today.
In Jesus name I pray.
Amen.