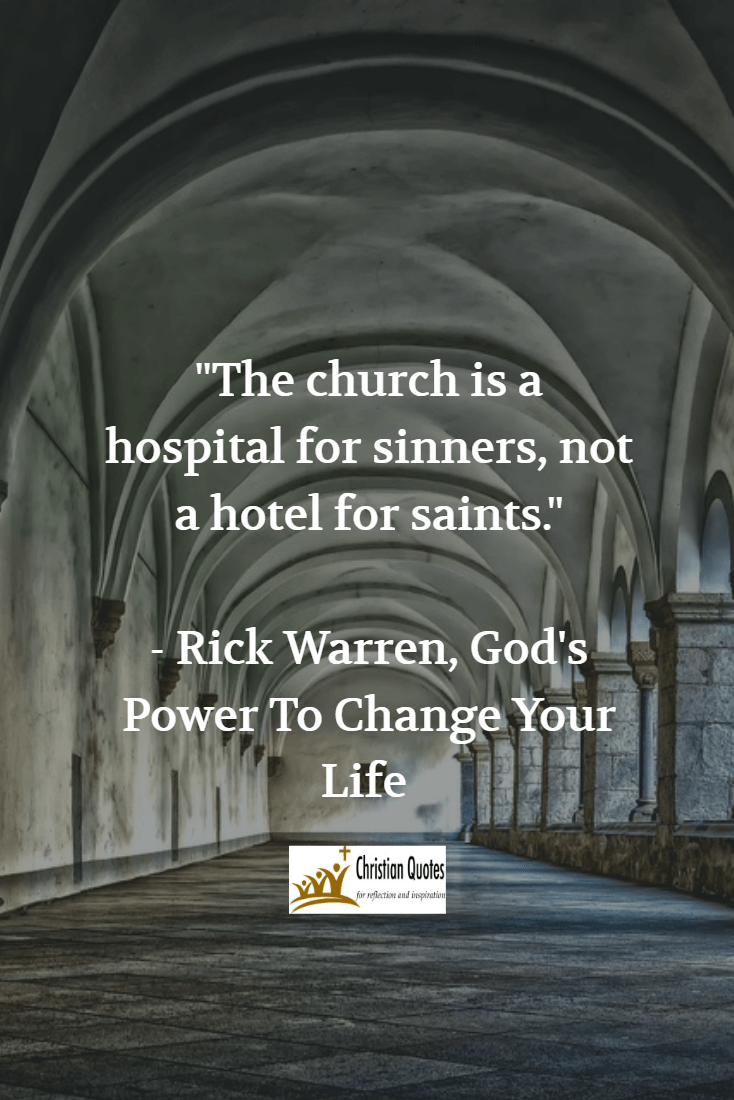 A Thought
What a different way to think about churches.  There has been times in our culture where the people of certain churches hold themselves up to be better and they are not welcoming of those who are less fortunate or who are in need. But our best example to follow is Jesus.  In Matthew 9:12-13 it says,  On hearing this, Jesus said, "It is not the healthy who need a doctor, but the sick. But go and learn what this means: 'I desire mercy, not sacrifice.' For I have not come to call the righteous, but sinners."
A Prayer
Dear Father
Thank you for sending your son, Jesus to forgive the sins of those who have faith in him. I pray that all churches welcome sinners, as we all have sinned. I also pray that the people of the congregation always extend a hand to those in need.
Let us always remember the words in Acts 20:28:
Keep watch over yourselves and all the flock of which the Holy Spirit has made you overseers. Be shepherds of the church of God, which he bought with his own blood.
I pray that we do not get so caught up with the things of this world that we forget the reason the church was started. It all started with Jesus.  As it is written in Matthew 16:18 Jesus tells us:  And I tell you that you are Peter, and on this rock I will build my church, and the gates of Hades will not overcome it.
I pray the churches of the world model the behaviors of Jesus's life when he was here on earth. And that they continue to grow and be strengthen.
In Jesus name we pray.
Amen.