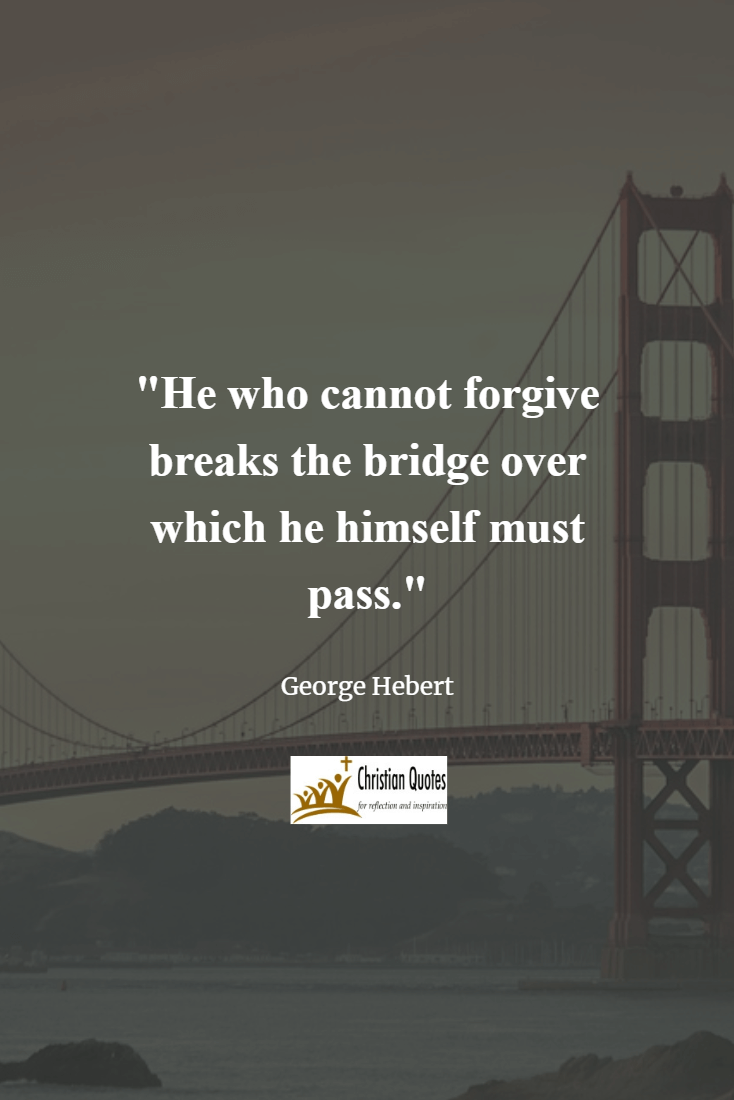 A Thought
None of us are perfect. All of us make mistakes. But, God alwaysforgives us when we ask.  So why would we not forgive others. Through our faith we should feel forgiving to others.  If we are building a bridge to live in a godly manner as Christians, is not "forgiving" a step we need to take? At times, it is difficult but if we are to live like Christ we must always be willing to forgive. 
A Prayer
Dear Father
Thank you for this day. Thank you for your Word. As James 2:17 states, "In the same way, faith by itself, if it is not accompanied by action, is dead." Let my actions show you my faith.
Please help me to follow the words of Luke 6:37, "Do not judge, and you will not be judged. Do not condemn, and you will not be condemned. Forgive, and you will be forgiven."  As you have forgiven me for my mistakes and actions I also forgive __________________.
I ask for your blessings and your guidance as I live each day.  Thank you for your forgiveness.
In Jesus name I pray.
Amen.