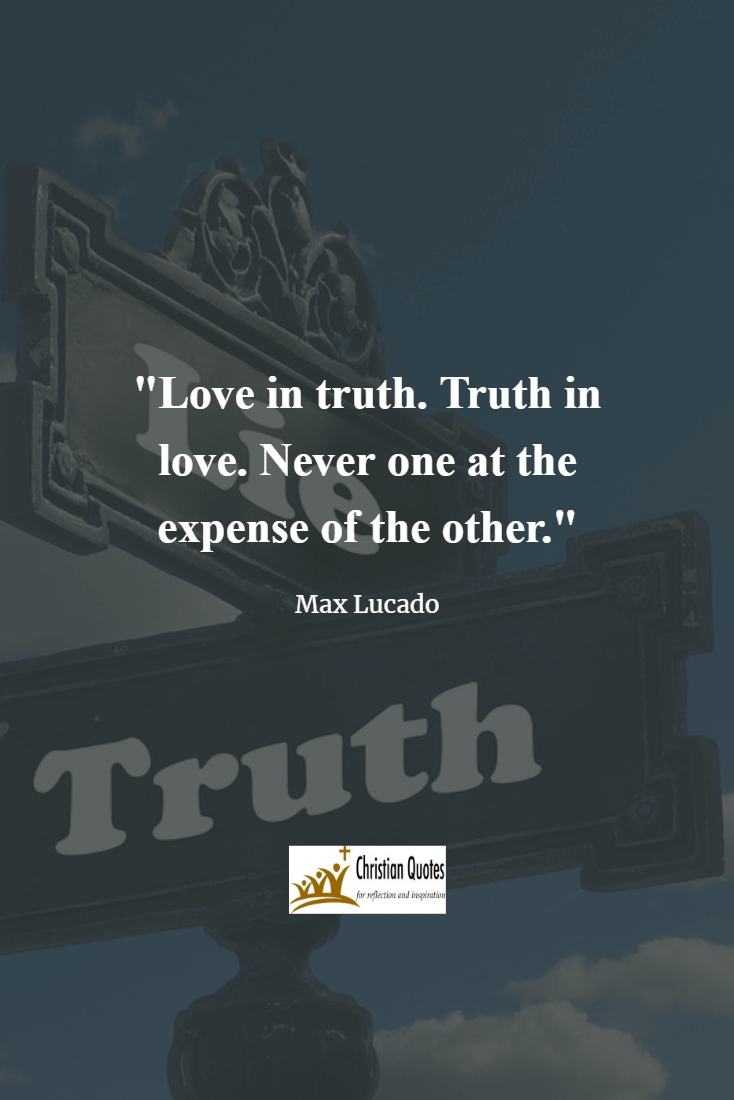 A Thought
Wise words from Max Lucado.  You can never truly love without truth. And you can never do one without the other.  Either you love or you don't. Simple words but words of wisdom.
A Prayer
Dear Father,
Thank you for the blessings of those people who surround me; my family, my friends, my co-workers, my neighbors.
1John 2:10 says "Whoever loves his brother lives in the light, and there is nothing in him to make him stumble." Keep my words and my actions sincere and true, let me show love to all those who are around me. Please help me to never betray the confidence and trust of my fellow brothers and sisters. Keep me in your light so I may shine in your name.
In Jesus name I pray,
Amen.