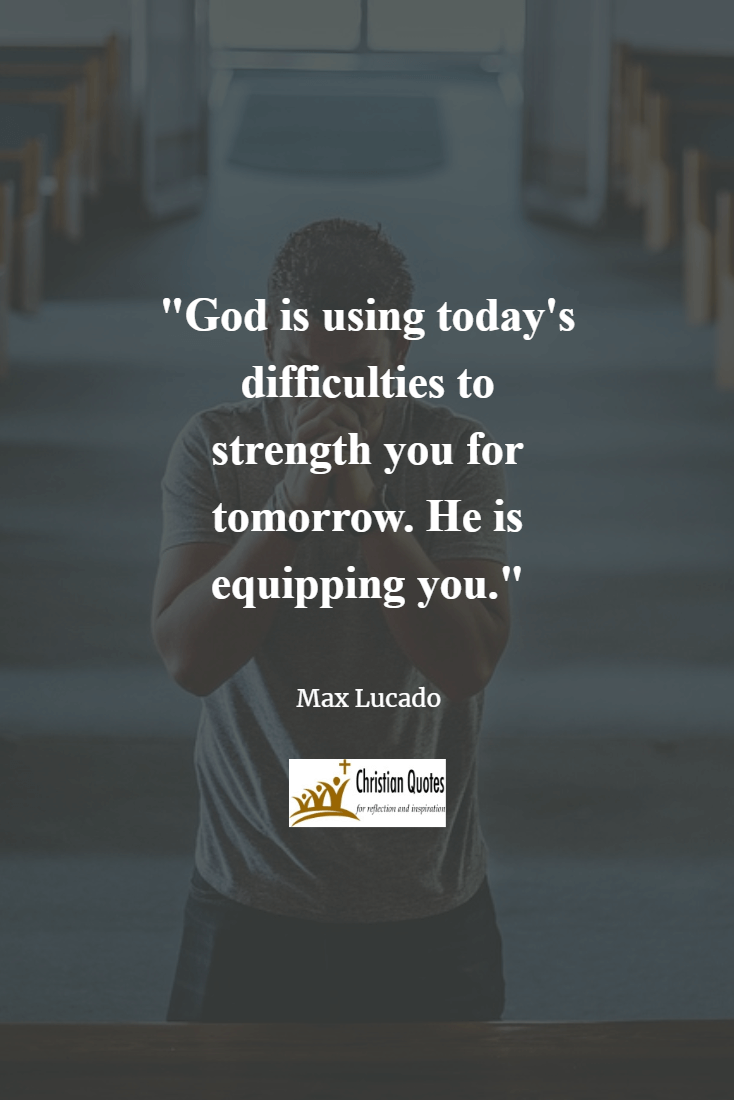 A Thought
What a different way to look at the difficulties in your life.  Sometimes we think God is not with us when we are going through challenges in life.  However, as Mr. Lucado states he is actually preparing us.
A Prayer
Dear Father,
I thank you for always being with me. As I face these difficulties in my life I know you will guide me and teach me how to resolve them.  I put my trust in you.
Nahum 1:7 says, "The Lord is good, a safe place in times of trouble. And He knows those who come to Him to be safe." So I come to you during this time and I ask that you help me through it.
And, as Jesus said, I have told you these things so you may have peace in Me. In the world you will have much trouble. But take hope! I have power over the world!" (John 16:33) So I put my trust in you, knowing that you strengthen me and you are always with me.
In Jesus name I pray.
Amen.